Say Cappucci-Yes to These Mixes!
Our customers are raving about our line of Victorian Inn Cappuccino Mixes! They've been a product offered for years, but are often overlooked in our catalogs. For those who celebrate International Coffee Day, we figured we would educate a little bit more about these great blends. Keep reading to get to know our four flavors of Victorian Inn Cappuccino mixes and how to use them, including in Cappuccino Monkey Bread Bites.
Victorian Inn Cappuccino Mixes
These mixes are so delicious and creamy that you would never know they're instant, other than the ease of making them! They are terrific hot, cold over ice, or blended with ice for a frosty thick treat. Each flavor comes in a 2 pound bag, and they're all gluten free.
Here's what our customers are saying…
"This cappuccino is so rich and is such a treat without paying the outlandish prices that places like Starbucks charge. I put it in my to go coffee mug and I have saved an astronomical amount by not stopping at the coffeehouse!"
-Julie Demke, Goodrich, ND
"Absolutely love all of these mixes. Perfect flavor, so smooth, and my go to for a pick me up in the mornings."
-Heidi Pearce, Buffalo, WY
"This cappuccino mix has an awesome flavor. Very creamy and smooth. Great to add into your morning coffee for a quick change. Yummy!"
-Lynette Hoffmann, Denhoff, ND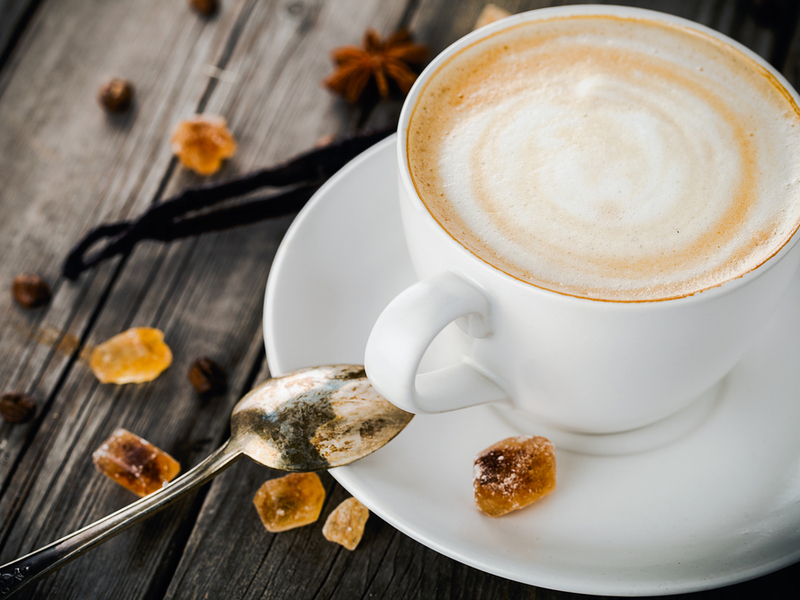 Victorian Inn French Vanilla Cappuccino (#1326)
Our most popular flavor is sure to please your taste! A rich, sweet cappuccino blend with creamy french vanilla flavor.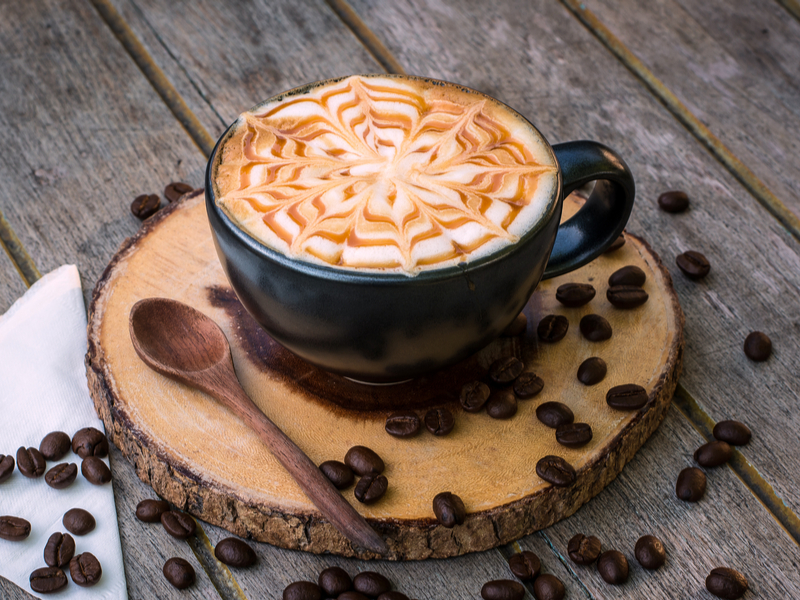 Victorian Inn White Chocolate Caramel Cappuccino (#1329)
A blend of rich white chocolate, creamy caramel, and smooth cappuccino swirled together.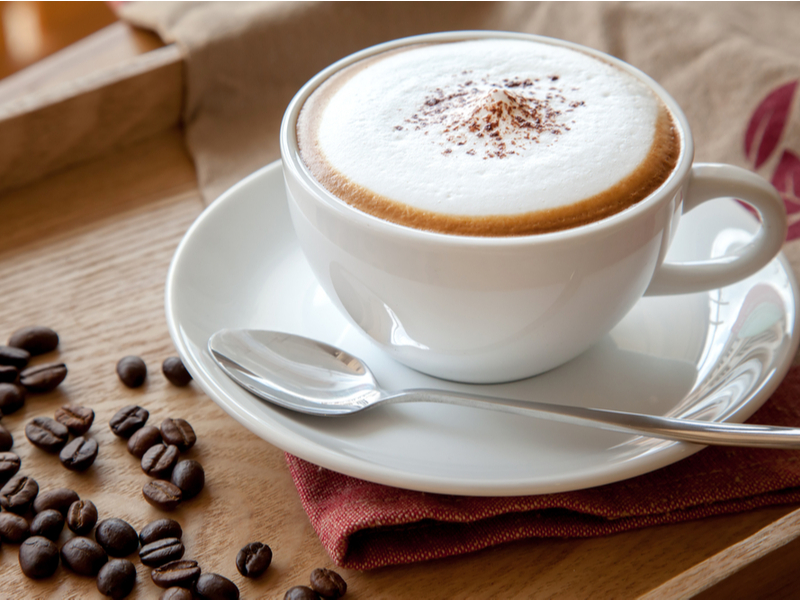 Victorian Inn Mocha Cappuccino (#1328)
Start your day off right with a delicious mixture of dutch process cocoa and a smooth cappuccino blend.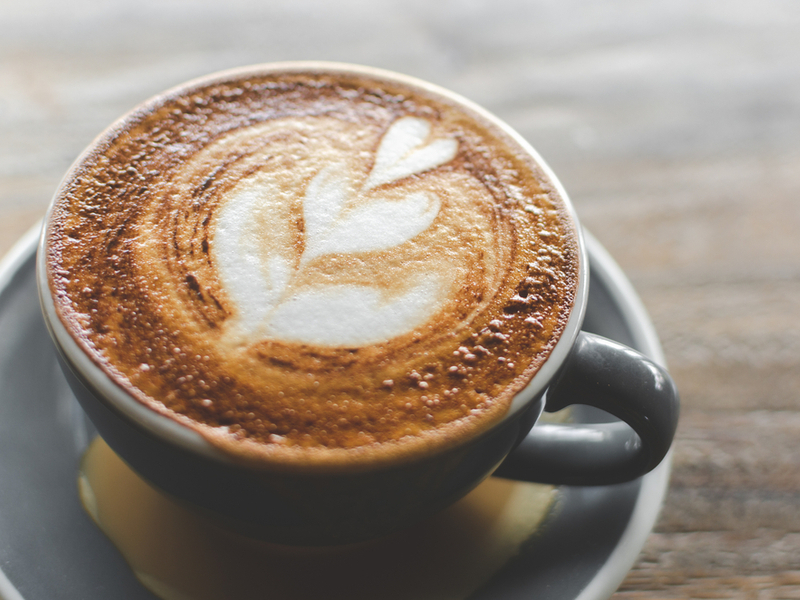 Victorian Inn English Toffee Cappuccino (#1330)
A smooth cappuccino blend flavored with rich, creamy caramelzied butter.
So, now that you're familiar with the flavors, let's talk about how to use them.
Obviously, the most common way these blends are used is as a beverage. They can be served hot, iced, or cold.
Or, you can add to your favorite coffee blend as a creamer.
Hot –
Add 3 to 4 rounded teaspoons of Cappuccino to mug or cup, more or less to suit taste.
Add 1 cup hot water (not boiling).
Stir gently and enjoy.
Optional – Top with whipped cream or sprinkle with AP Ground Saigon Cinnamon (#3626) or nutmeg.
Iced –
Place 4 oz of milk or water in blender.
Add 3 to 4 rounded teaspoons of cappuccino, more or less to suit taste.
Add 4 large ice cubes.
Blend until smooth.
Cold-
Add 3 to 4 rounded teaspoons of Cappuccino to mug or cup, more or less to suit taste.
Add 1 cup hot water (not boiling).
Stir gently and put in refrigerator for approximately four hours.
Stir before drinking. Enjoy!
A fun twist on a classic treat! These Monkey Bread Bites are seasoned with Cinnamon Vanilla French Toast Sugar and your choice of cappuccino mix, then topped off with a two ingredient cappuccino icing.
If you're in a time crunch, simply use Bridgford Cinnamon Monkey Bites (#2052) with the cappuccino glaze.
Cappuccino Monkey Bread Bites
Ingredients:
Instructions:
First, preheat oven to 350F. Spray each well of a muffin pan with Vegalene.
Now, cut each roll dough puck into 4 to 6 pieces. Add the cinnamon sugar and half of the cappuccino mix to a ziploc bag or container with a lid, and toss the pieces until evenly coated. Then, press 4 to 5 pieces of dough into each muffin well.
Meanwhile, melt the butter and brown sugar in a saucepan. Divide between each well.
Next, bake for 14 to 16 minutes, or until golden brown. Allow to cool slightly.
While it bakes, combine the icing and remaining cappuccino mix.
Remove the pan from the oven and cool for a minute. Turn upside down on a cutting board and drizzle with the glaze. Serve warm.
Adapted from: https://www.pillsbury.com/recipes/monkey-bread-minis/
Give these recipes a try!
Comments
Candy Corn Pumpkin Chocolate Chip Cookies - Alisons Pantry Delicious Living Blog - […] Cappuccino Monkey Bread Bites Pumpkin Spice Naan Dippers Browned Butter Pecan Cookies SharePinTweet0 Shares 0Shares Share on Facebook Share …