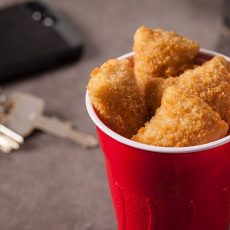 We're always a little shocked at how much food we go through during the summer. With kids home from school, we're planning more lunches and snacks to keep up with
Crispy Homestyle Chicken Tender Fritters topped with jalapeno aioli, relish, shredded cheese, and crisp lettuce wrapped in a flour tortilla. Try turning it into a salad by chopping the fritters,
Grilled Hebrew National Beef Franks topped with Korean BBQ sauce, pickled cucumbers and carrots, served in a romaine lettuce leaf. Try serving this in our NEW Pretzel Hot Dog Buns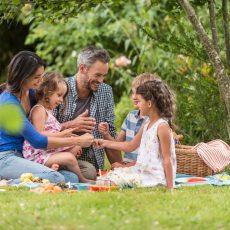 It's hard to predict how spring and summer travel plans will shake out in 2020, so we're already looking for simple ideas for family fun closer to home. We're cleaning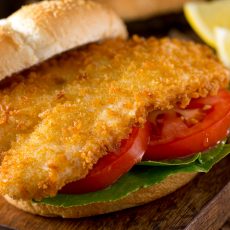 With a light panko crust, this Panko Herb Crusted Cod is easy to make for dinner. Serve as an entree with side dishes, or on a bun as a sandwich.
A delicious twist on the classic Club Sandwich using our NEW bagel dough, topped with Everything Bagel Seasoned and full of ham and turkey. Try toasting the bagel after spreading
We typically plan at least one pasta meal into our weekly dinner plans, and this is one of our favorites. For some reason, kids are willing to accept spinach if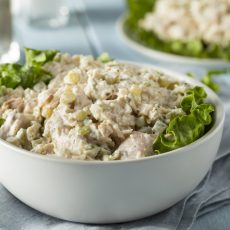 Our recipe comes together quickly and is delicious served on its own or in a sliced croissant for any of your summer gatherings. Easy Homemade Chicken Salad Ingredients: 1 1/2