3 Easy Breakfast Recipes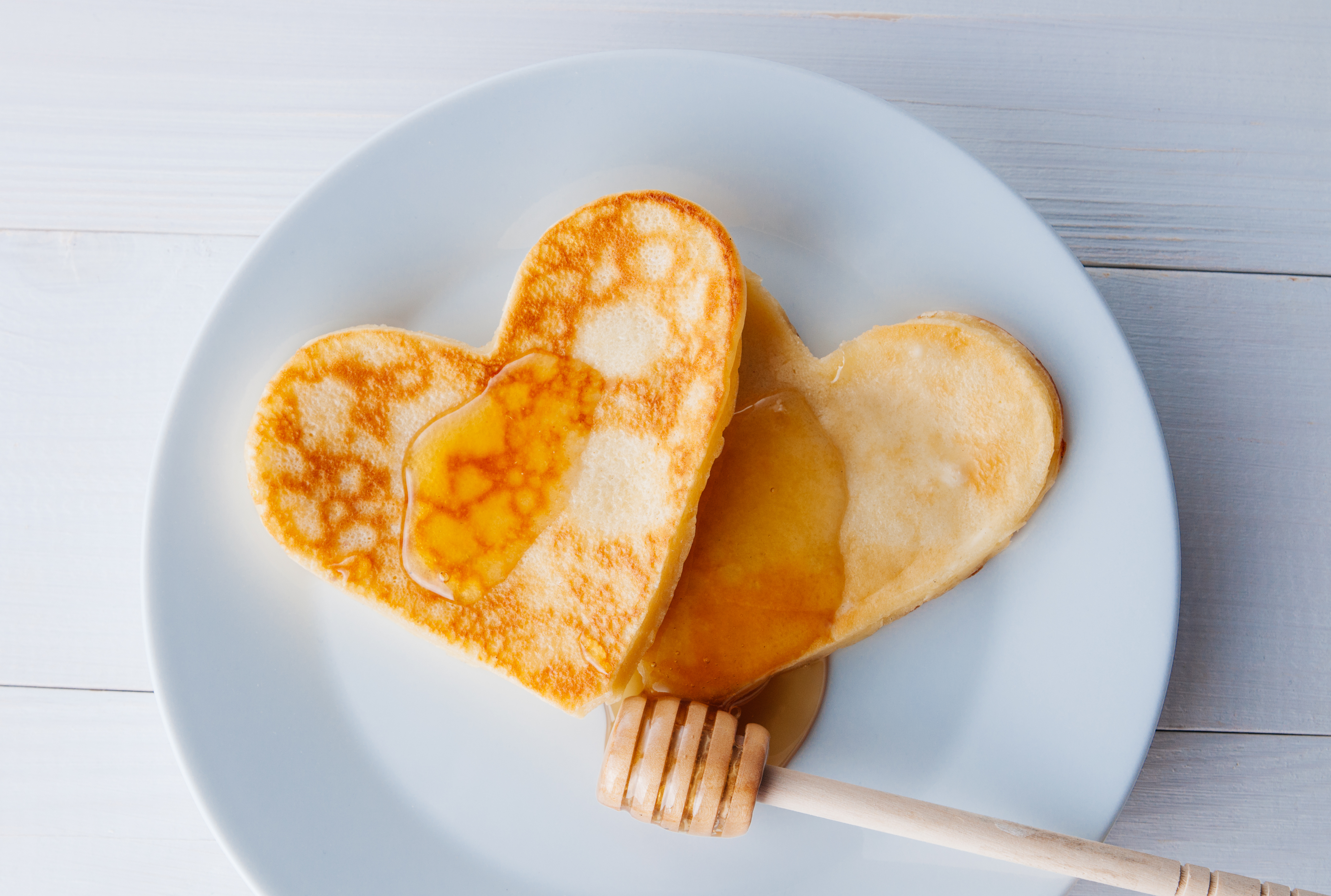 We know how hard it is to find foods your children will love. You'll find your picky little eaters will love these 3 Easy Breakfast Recipes though.
Looking for more easy breakfast ideas?
3 Easy Breakfasts your kids are sure to love!
Pancakes with a fun surprise in the middle. Your kids will love finding a slice of bacon in the middle of their pancake!
Pancake Dippers
Ingredients:
Instructions:
First, your batter into a squeeze bottle with a big enough hole for the batter to pour from.
Heat griddle to 300 degrees.
Next, squirt batter in a long oval shape, or any other fun shape, a little longer and wider than the bacon and place a slice of cooked bacon in the center. Lightly press bacon into the batter. Squeeze more batter over the bacon to cover.
Cook until the batter starts to bubble then turn over and cook a few minutes longer.
Serve with syrup in a bowl or jar wide enough to dip.
Yield: 12 dippers
Adapted from: http://www.ladybehindthecurtain.com/buffet-pancake-dippers/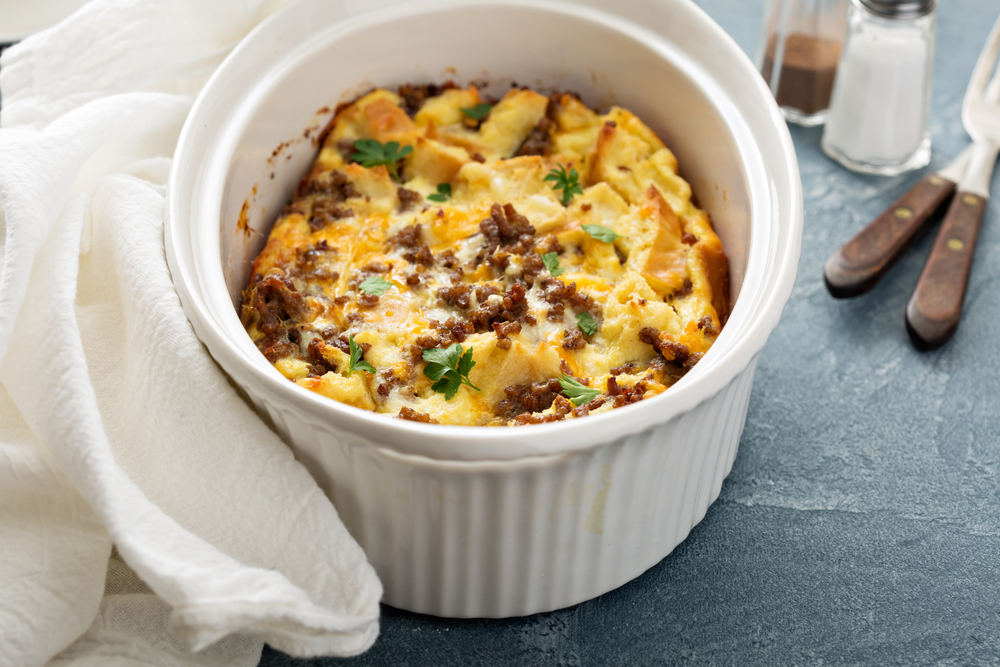 We love a good casserole, and these breakfast bars do not disappoint. They are also perfect for meal prep to have breakfast ready to go throughout the week.
Sausage and Hashbrown Breakfast Bars
Ingredients:
Instructions:
To begin, cook the sausage, cut into pieces, then add 1/2 cup frozen onions and cook until onions are warmed and turning clear.
In a separate bowl, mix all the eggs, cream of mushroom soup, milk and seasoning salt. The add another 1/2 cup of onions and the red and green peppers.
Then, spray a casserole dish with Vegalene (#1212) and then layer with 1/2 the sausage mixture, then 2 cups hash browns, then all the egg mixture. Then top with 2 handfuls of cheese on top of the egg mixture.
Next, add the remaining sausage mixture, then 2 more cups of hashbrowns on top, then cover with aluminum foil and bake at 350 degrees for 45 minutes or until the eggs are cooked.
Once the eggs are done, put 2 more handfuls of shredded cheese on the top and cover for a few minutes for the cheese to melt and the bars to cool. Enjoy!!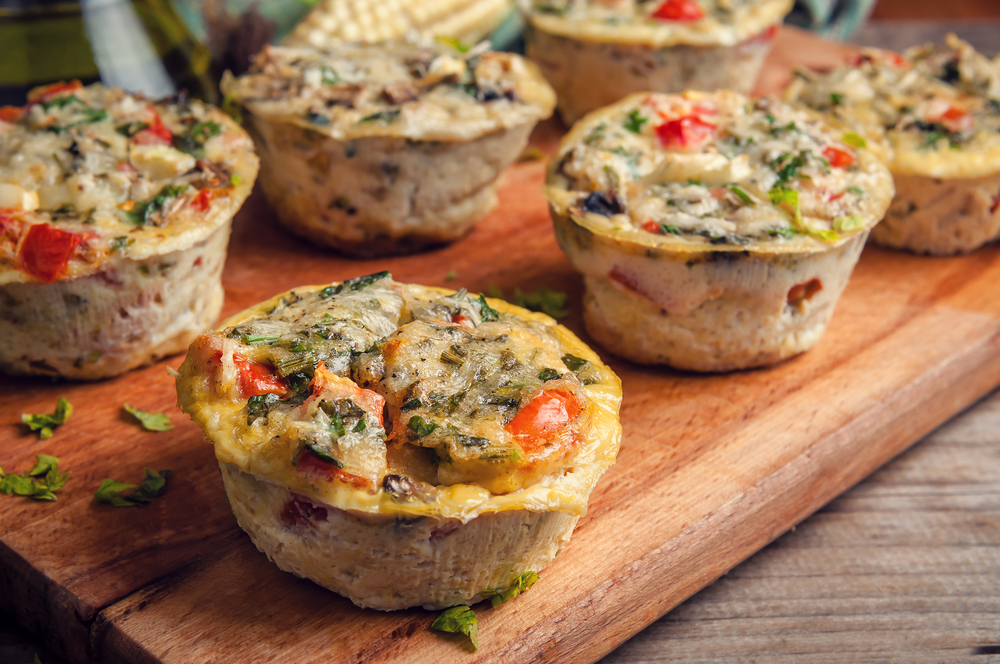 These muffins contain some of our favorite breakfasts foods, all in one: Hashbrowns, Eggs, and Bacon. Plus, you can adapt to whatever add-ins you like best.
Breakfast Muffins
Ingredients:
Instructions:
First, preheat over to 400 degrees. Spray 24 ct muffin tins with Vegalene (#1212).
Combine one egg with hashbrowns, olive oil, 1 cup cheese and half each of the salt and pepper. Divide evenly between 12 muffin tins and press down creating a bowl.
Bake at 400 degrees about 10-15 minutes or until potatoes are crispy.
Now, while hashbrown cups are baking, take 2 slices bacon and line the remaining 12 muffin cups using one around the edge and fold one to cover the bottom to make a cup.
Then, whisk remaining 8 eggs in a large mixing bowl. Add remaining salt and pepper and half-and-half.
Pour one scoop of egg mixture in each hash brown cup and each bacon cup and then add your favorite ingredients (sausage, bacon, peppers, tomatoes, spices) and top with cheese.
Bake at 400 degrees for 10-15 minutes or until eggs are cooked through.
Cool 5 minutes, then serve hot or lukewarm. Enjoy!!
Comments