Pecan Rollo Pretzel Snaps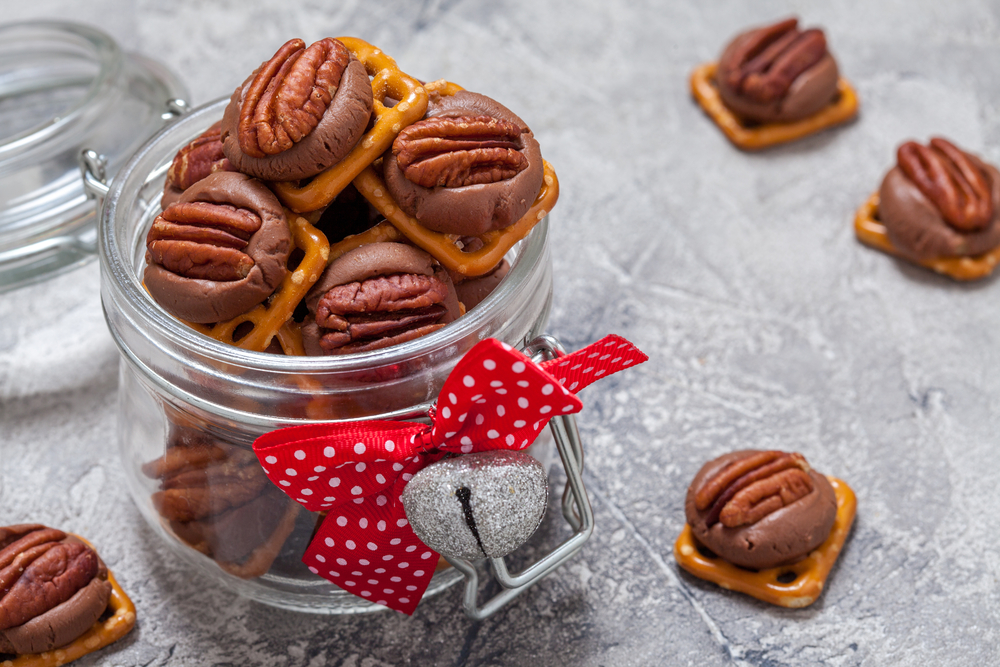 Christmas is when everyone breaks out their baking skills and creates delicious treats like these Pecan Rollo Pretzel Snaps. We love the flavor combination of caramel, chocolate, and the saltiness of the pretzels. This easy version of the traditional chocolate turtles will be a hit at your holiday party.
Pecan Rollo Pretzel Snaps
Ingredients:
Instructions:
Place a Rollo on the center of each pretzel snap.
Bake for 2-3 minutes at 275 F, or until the Rollos are softened.
Press a pecan onto the Rollo until the chocolate fills the pretzel, then refrigerate for 5-10 minutes until the chocolate is firm.
Looking for more Christmas Treats?
Comments
Easy Pecan Pie - Alisons Pantry Delicious Living Blog - […] Pecan Rollo Pretzel Snaps […]
English Toffee - Alisons Pantry Delicious Living Blog - […] Pecan Rollo Pretzel Snaps […]
Ideas for National Pretzel Day - Alisons Pantry Delicious Living Blog - […] popular holiday treat, Pecan Rollo Pretzel Snaps are one of the most common uses for these […]