Backyard Carnival Bash
We know how hard it can be to plan and execute a birthday party for your kiddos, so we're here to help! We'll walk you through the steps on planning a laidback Carnival Bash, including treats, games, and invites.
Where do I start?
Like most parties, food is an important part. Complete your party with Mini Corn Dogs (#1581), Caramel Apples (recipe below), and an easy DIY Popcorn Bar. Here are a few other show-stopping ideas: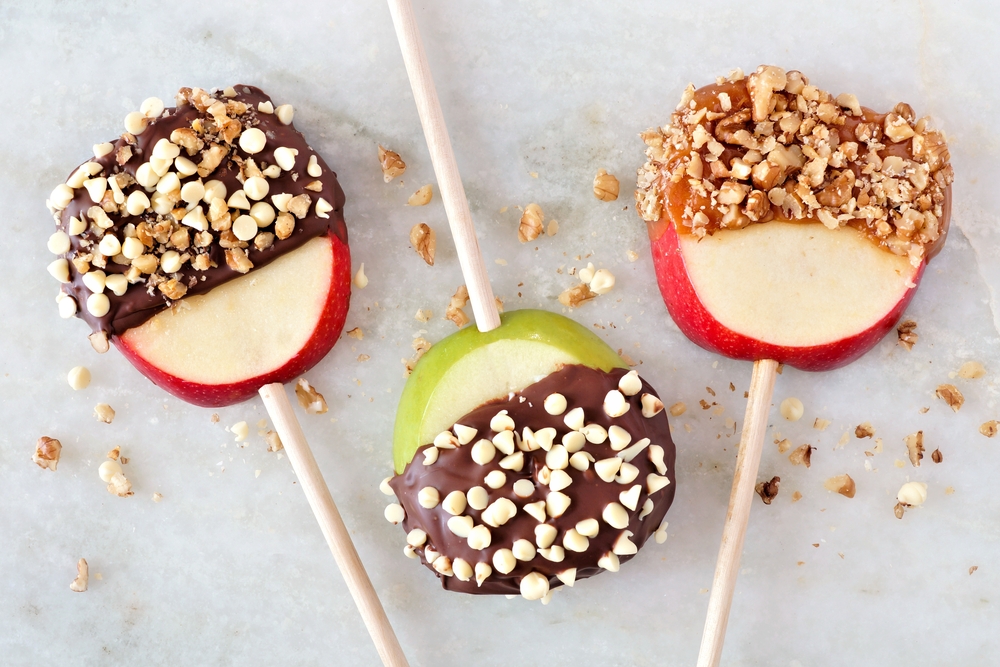 These deliciously easy Caramel Apple Slices are the perfect addition to your Backyard Carnival Bash. Plus, you don't have to worry about figuring out how to cut a whole Caramel Apple for the kids to eat.
Caramel Apple Slices
Ingredients:
Instructions:
Before you begin, wash your apples. Then, slice, remove the seeds and insert the stick from the bottom. Pat your apple slices dry.
Dip your prepared apple slices into the melting chocolate or caramel. You can dip all the way to the stick, or just halfway.
Place dipped apple slices on a piece of wax paper (#1153) to harden. Repeat until all your apples are dipped and hardened.
If you want to add toppings, do this before step 3. Simply drizzle the toppings over, then let the base harden.
Adapted from: https://domesticallyblissful.com/caramel-apple-slices/
Don't forget the games!
Our favorite backyard games include simple midway games like a ball and bucket toss or throwing coins into cups. A few of our favorite games include:
Carnival Themed Invitation
This simple party invitation is ready to use! Simply print the number of copies needed here and fill in the information to personalize for your party.
Comments