3 Creative Ways to use Sweet Cream Pancake Mix
The touch of sweet cream in the mix makes these the best pancakes to ever grace the skillet. But, this mix can be used for much more than just pancakes!
How can I use this mix?
Well, other than the 3 fun ideas we have included below, this mix can be used for Pancakes and Waffles. See how below:
Pancakes. First, preheat griddle to 375 F. Put 2 cups cool water in large mixing bowl. Add 1 lb mix (#7435). Next, blend well with wire shisk until dry mis is well incorporated. (Slightly lumpy batter is ok) Pour 1.5 ounces of batter on griddle. Then, flip pancakes when edges begin to dry (apprx. 1 1/2 minutes). Bake approximately 1 1/4 to 1 1/2 minutes on second side. Serve.
Waffles. You will need: 1 lb mix (#7435), 1 1/2 cups cool water, 2 large eggs, 1/2 cup oil. To begin, reheat Wafle Iron and spray with Bak-Klene (#5564). Then, put water, eggs and oil in large mixing bowl. Blend well with whisk. Next, add Pancake mix. Blend well with whisk until dry mix is incorporated. (Lumpy batter is ok). Ladle 4.5 ounces of batter onto lightly oiled waffle iron. Bake for 3 minutes or until done. Serve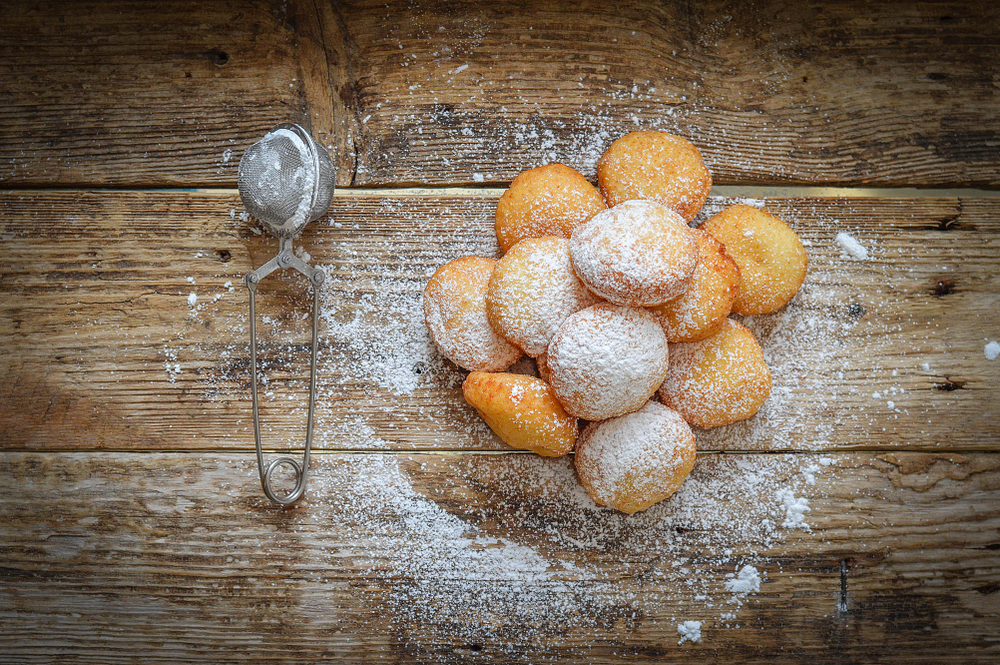 Donut Holes made in 30 minutes using one of our favorite Pancake Mixes! Don't forget to finish them off with powdered sugar or the maple glaze.
Pancake Donut Holes
Ingredients:
Maple glaze:
Instructions:
First, mix together the dry ingredients in a large bowl. Combine the milk, egg, vanilla and butter. Carefully stir the liquid ingredients through the dry ingredients.
Meanwhile mix the maple glaze in a large bowl.
Place the dough on a floured surface and pat out to 1/4 inch thick.
Next, using a cookie cutter, press out holes in the dough. Place the holes on a floured baking tray while you heat the oil.
Heat the oil to 350 degree F. Carefully place the donut holes in the hot oil and cook for 3-4 minutes until light golden brown. Drain on paper towel for 5 minutes, then drizzle with the maple glaze. Allow to cool on a baking rack. Enjoy!
Adapted from: https://www.macheesmo.com/30-minute-donut-holes/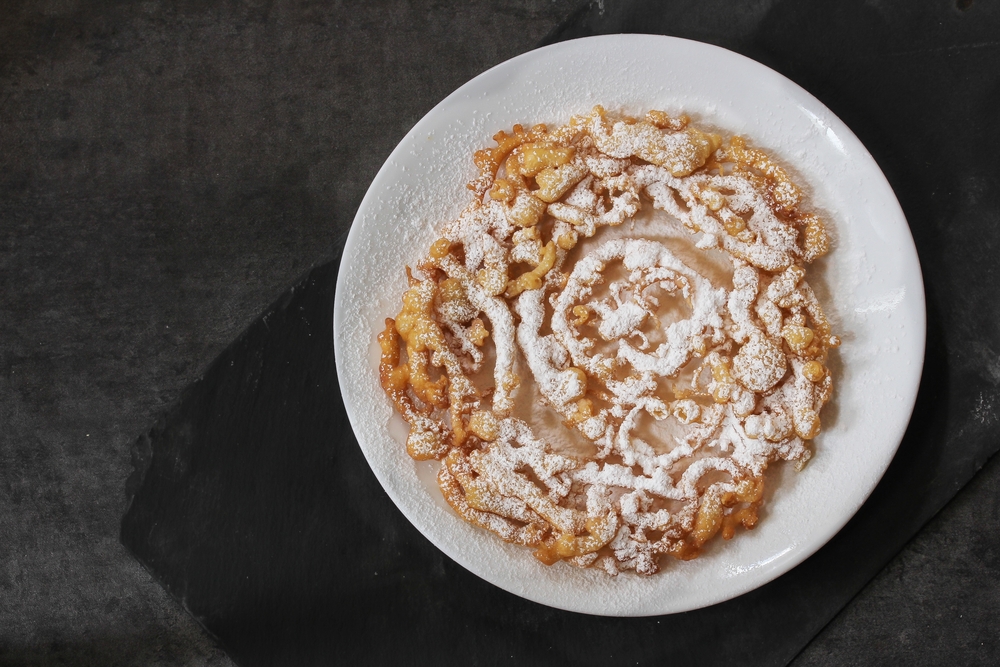 Bringing a favorite Fair food to the comfort of our own homes. You can top these Pancake Funnel Cakes with powdered sugar (#1151), strawberries (#1214), Nutella (#7338), or caramel (#7894). Impress your family with this treat!
Pancake Funnel Cake
Ingredients:
Instructions:
To begin, fill a frying pan with 2 to 3 inches of canola or vegetable oil and set it over medium-high heat.
Prepare the pancake mix and water in a large bowl. The mix doesn't have to be altered for use with funnel cakes, so just follow the directions on the package.
Ladle the pancake batter into a pastry bag if you are using one. Alternatively, position the funnel over the frying pan when the oil is hot enough to send a drop of water sizzling and skipping across its surface and ladle the pancake batter into it.
Then, squeeze or funnel the pancake batter into the hot oil in long, thin, snaky shapes; create a casual circular pattern with the shapes.
Let the funnel cake batter cook until it starts to brown on the bottom.
Now, flip the dough carefully with a pancake turner to cook the opposite side.
Remove the funnel cake to a plate lined with a paper towel and sprinkle it with confectioner's sugar.
Adapted from: https://www.livestrong.com/article/458980-how-to-use-pancake-mix-to-make-funnel-cakes/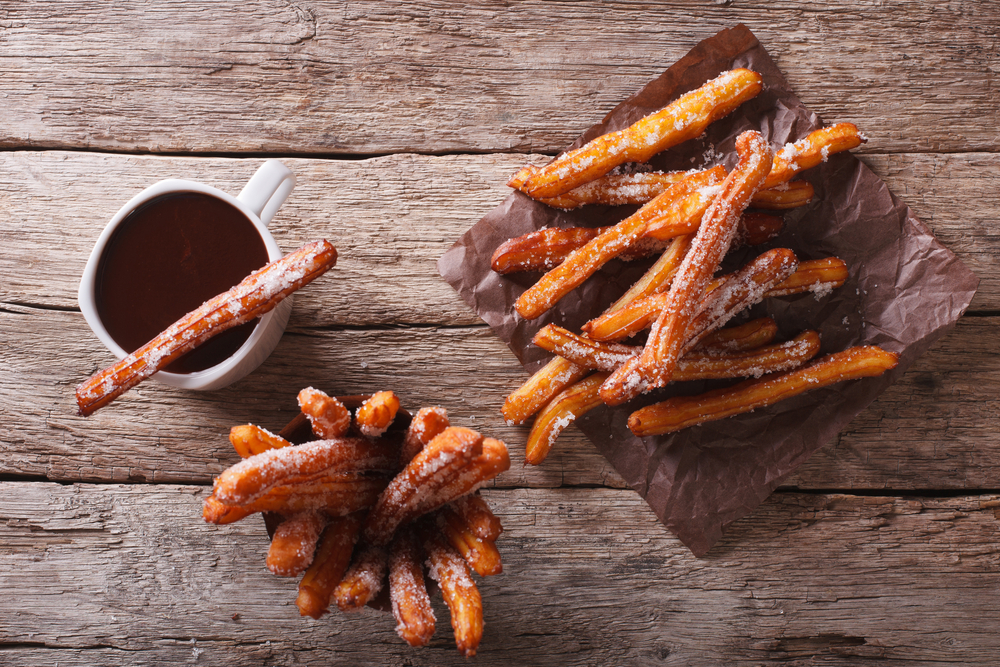 These Pancake Churros might be one of the easiest treats yet! You can't really go wrong whipping these up for a last minute party treat.
Pancake Churros
Ingredients:
Ingredients:
First, combine water and butter in a saucepan and bring it to a boil. Once boiled, remove the saucepan from heat and add pancake mix and 1 tsp of sugar. Stir until it forms into a smooth dough.
Pour cooking oil on a frying pan and set the stove to medium-high (around 375 F). With a pastry bag, pipe the dough to about 5-6 inches long and fry until golden brown. Set them on a plate with layers of paper towel to absorb the oil.
Next, roll the churros in cinnamon sugar until the whole surface is covered. Enjoy!
Adapted from: http://thepinkdoormat.blogspot.com/2014/02/making-churros-using-pancake-mix.html?m=1
Comments
Homemade Mini Corndogs - Alisons Pantry Delicious Living Blog - […] Sweet Cream Churros […]