Cauliflower Medley Meatballs
We all know that eating healthy is important. But for heaven's sake, how do you get your kids (and husband) to eat their vegetables?! Let me tell you a secret…. You sneak them in their food so they don't know they are even there! Our new riced vegetables are perfect for hiding in everyday foods (and fast and easy) so you can feel good about what you are feeding your family. Check out this great recipe with our "hidden" riced cauliflower medley.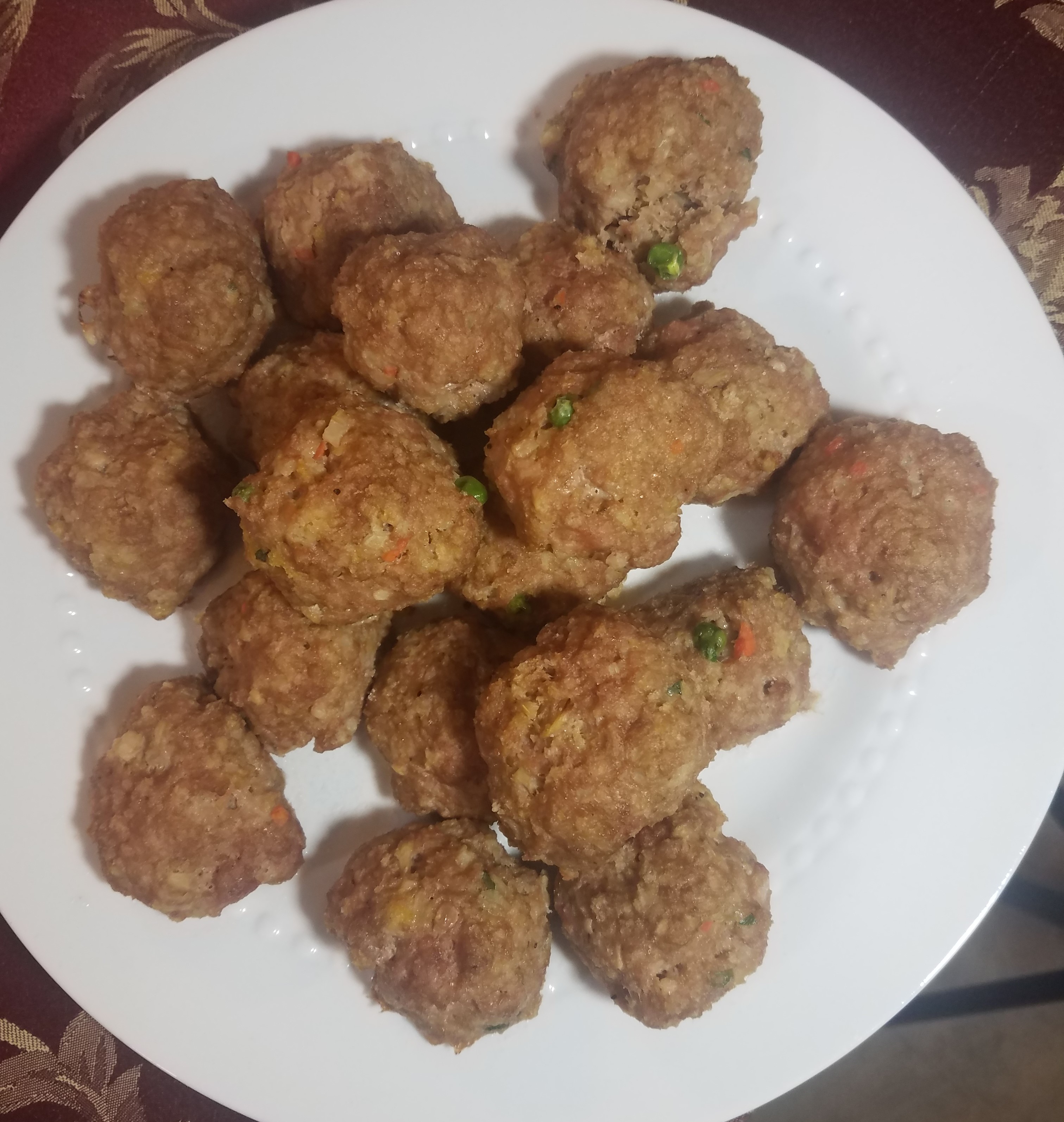 Cauliflower Medley Meatballs
Makes 40 meatballs
Ingredients:
Instructions:
Heat oven to 375°F. Line eight 15×10×1-inch pans with foil. Lightly spray with cooking spray.
In a microwave safe bowl, measure out 1.5lbs of Cauliflower Medley. Microwave on high, uncovered, for 12 minutes (stirring halfway through). Repeat with the remaining 1.5 lbs of riced cauliflower medley.
In large bowl, combine pork, beef, ginger, soy sauce, sesame seed oil, garlic, eggs and breadcrumbs; mix well. Shape into 1 ½-inch balls. Place balls onto foil lined pan.
Bake for 15 to 20 minutes or no longer pink in center (165°F).
Comments
Easy Keto Cashew Chicken - Alisons Pantry Delicious Living Blog - […] two birds with one stone, these Cauliflower Medley Meatballs would be perfect topped on our Cauliflower Mash. Serve with your…