Orange Chicken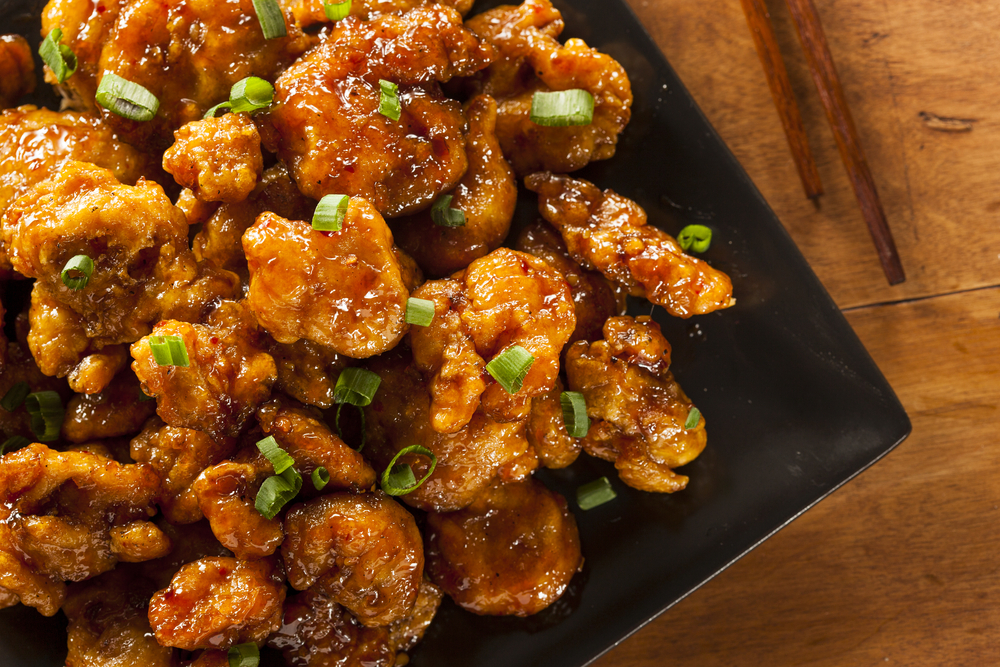 Try this delicious orange chicken that will taste just like you're eating out, in the comfort of your home. Pair it with some Fried Rice, Vegetable Potstickers, or even Crab Rangoon's to complete this "home take out" meal. We won't judge if you eat it in your pajamas…That definitely isn't what we're doing
Orange Chicken
Ingredients:
Sauce:
Instructions:
Bake chicken nuggets as directions on package. Cook 1/2 cup of rice per person.
Add all sauce ingredients to a medium sauce pan. Boil sauce until thick. You can add frozen and fresh carrots to sauce, and cook thoroughly.
Pour over cooked chicken nuggets and serve over rice or oriental noodles.
Courtesy of Angi Gibson of Nephi, UT
Comments