Cherry Almond Scones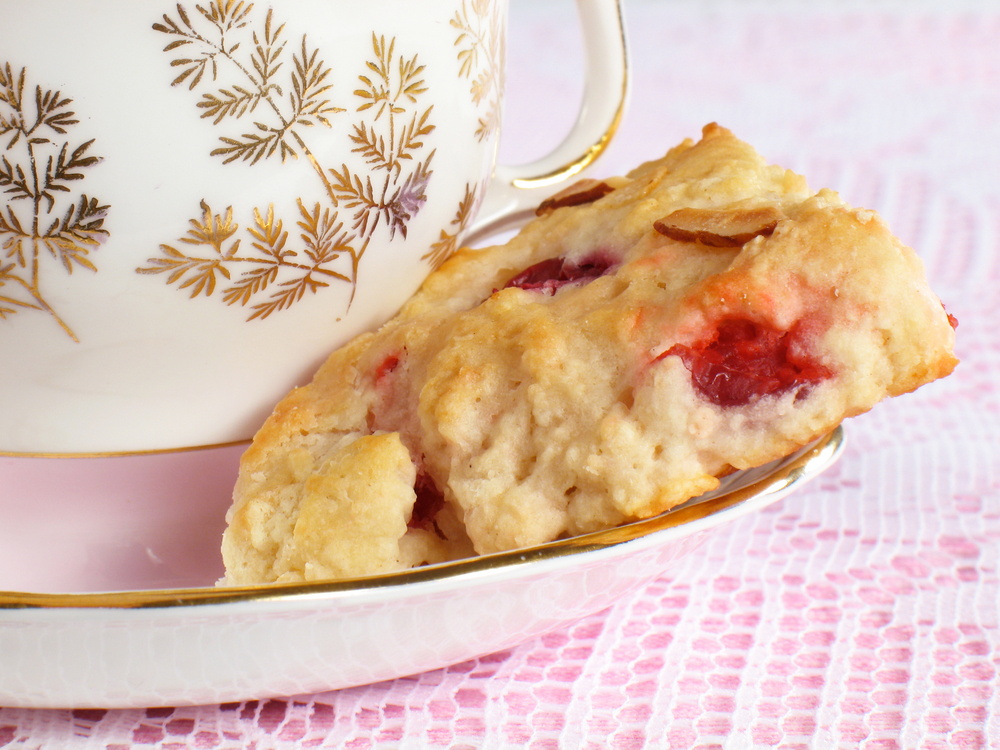 Our Cherry Almond Scones are slightly sweet with the addition of cherries. They can be served up for breakfast with your favorite warm drink or eaten plain as a snack.
Cherry Almond Scones
Ingredients:
Instructions:
Combine first five ingredients in a food processor; process until well blended. Add butter; process until mixture resembles coarse crumbs. Set aside.
In a bowl, whisk together sour cream, egg and almond powder; stir into flour mixture.
Mix in cherries; pat out to 1/4 inch thickness on a floured surface.
Use a 2-inch round cookie cutter to cut out; place on un-greased baking sheet.
Bake at 400º for 10 to 12 minutes.
Makes 8 to 10 scones.
Comments
Strawberry Coconut Banana Bread - Alisons Pantry Delicious Living Blog - […] Cherry Almond Scones […]