Strawberry Coconut Banana Bread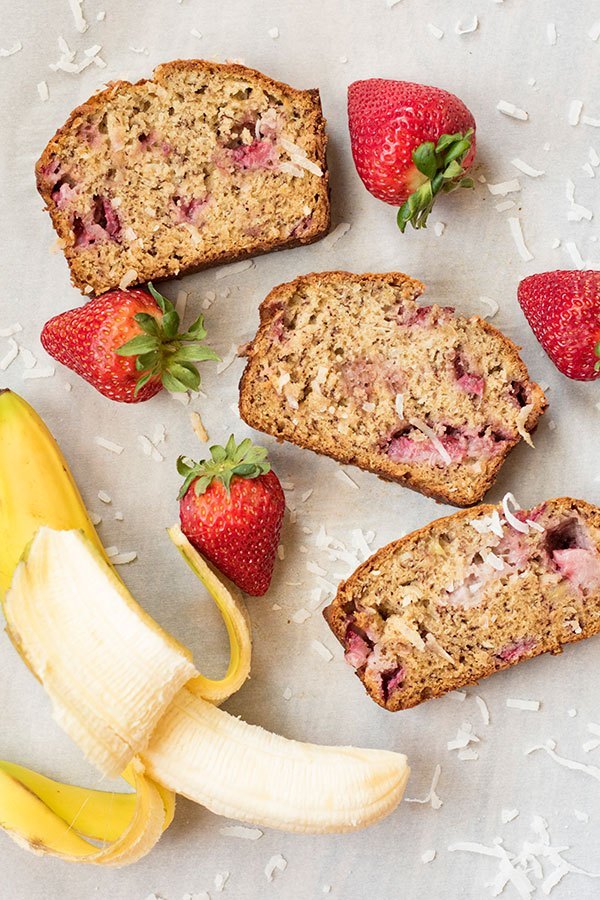 Are there other add-ins for this recipe?
While we love this tropical twist on our favorite Banana Bread recipe, there are other add-ins that are delish as well!
How can I keep Banana Bread fresh?
Simply store your banana bread in plastic wrap (#6127), foil (#1963), or a Ziploc bag to keep from drying out. It will last best for only 1 to 2 days after baking. To prevent the bottom from getting soggy, try placing a paper towel on top and under the loaf. Store in a cool, dry place.
If you like this recipe, try these: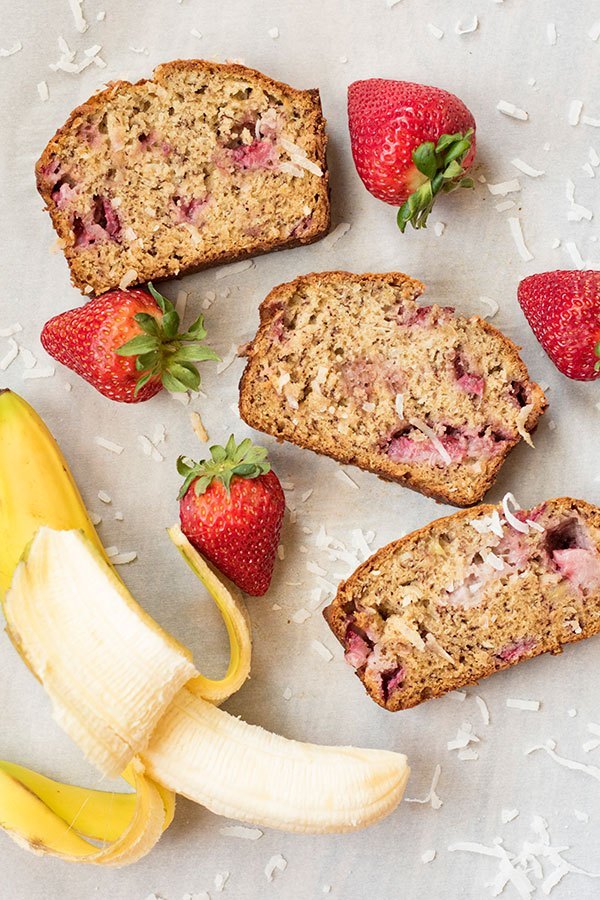 Banana Bread is an easy treat we love to use up our old bananas, but this Strawberry Coconut Banana Bread takes things to a whole new, tropical level.
Strawberry Coconut Banana Bread
Ingredients:
Instructions:
Preheat oven to 350° F
In a large mixing bowl, cream together Strawberry Honey Butter and sugar until light and fluffy. Beat in eggs and mashed banana. (I like to leave the banana a little chunky)
Sift in all dry ingredients: flour, baking soda, and salt, and mix together with the wet ingredients. Don't overmix!
Add shredded coconut and strawberries (tossed in flour) and gently fold in with a spatula.
Divide the batter evenly between 2 greased loaf pans.
Bake at 350° for 45-50 minutes, or until a toothpick comes out clean. Allow to cool completely before serving.
Adapted from: https://chefshamy.com/recipes/strawberry-coconut-banana-bread/
Comments