Creamy Swiss Chicken Bake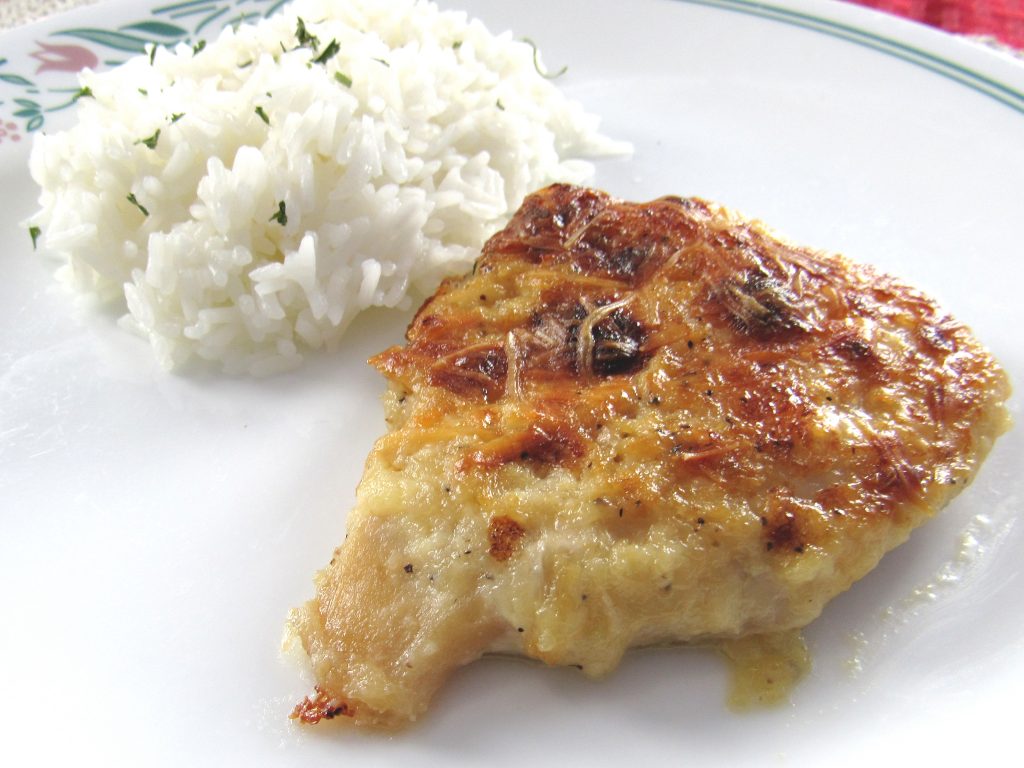 One of our top sales representatives shared this mouthwatering chicken recipe with us and it's quickly become a favorite in our families. This Creamy Swiss Chicken Bake is delicious served over rice or with buttered noodles and then you only need a green salad or steamed veggie to make the meal complete.
Creamy Swiss Chicken Bake
Ingredients:
Instructions:
Preheat oven to 375°.
Pat chicken dry and place in a greased 9×13 pan. Add sliced cheese on top of chicken breasts.
In a bowl mix mayo, sour cream, ½ cup Parmesan cheese, salt, pepper, and garlic powder.
Spread this over chicken and sprinkle with remaining Parmesan cheese.
Bake for 1 hour.
Serve over rice if desired or serve alone.
From: Lisa Bruegger
Comments
Parmesan Chicken - Alisons Pantry Delicious Living Blog - […] Creamy Swiss Chicken Bake […]