Daily's Precooked Bacon: Tips & Tricks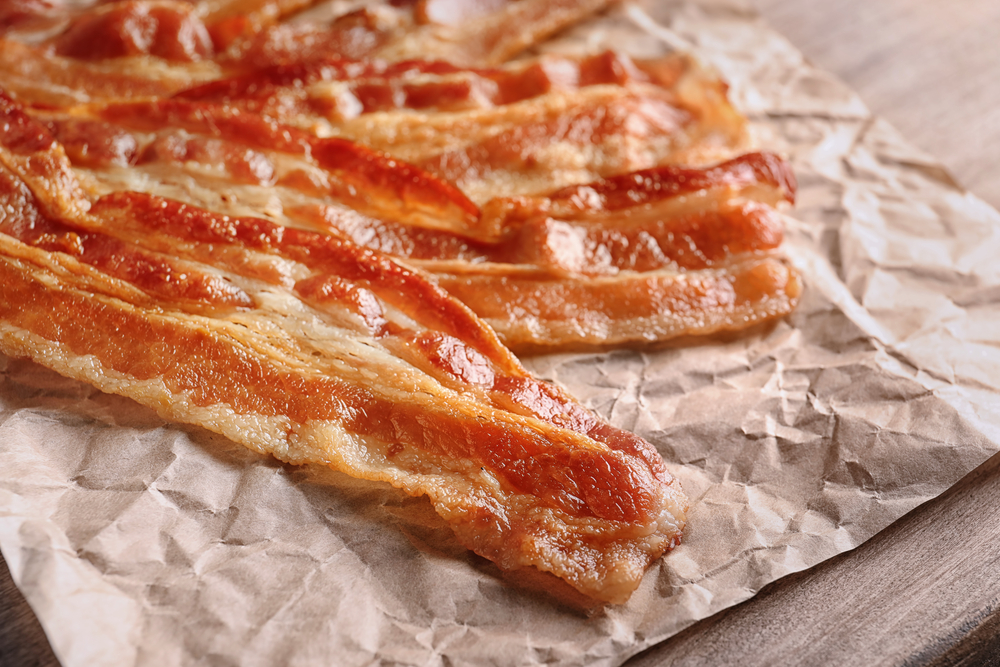 Everything's better with bacon…especially when it's on sale! Daily's Hickory Smoked Precooked Bacon Slices (#4835) has been one of our bestselling products for well over a decade. Not only does it save on cleaning up a huge mess, but it also considerably cuts down cook time!
Daily's Precooked Bacon: Tips & Tricks
Cut directly into soups. Yes, you read that right! Since this product is already cooked, use Zyliss Multi-Purpose Scissors (#1803) to cut directly into the pot a few minutes before serving. It just needs to be heated through.
Warm it up in a waffle iron. Use the leftover grease for making waffles instead of a non-stick spray! *Precooked bacon doesn't leave a ton of grease, so you may need a little bit of non-stick spray if desired.
Weave it and heat it. Bacon weaves can be used as a simple swap in lots of low-carb recipes, such as using as a taco shell or pizza crust.
Recipes we love:
Throw on a BLT. While your bread is toasting, heat up a few pieces of bacon in the microwave. Lunch will be ready in under 10 minutes!
Crumble on salads. You can warm it up, or simply crumble and toss. For some salads, it works great cold!
Mix into pasta. Great for dishes like carbonara.
Sprinkle into omelets. There's no need to spend time cooking bacon to add to your omelet! Simply add-in with the veggies and sautee until heated through before adding the egg mixture.
Stack on burgers. While your burgers are on the grill, throw a few slices in the microwave. So easy!
Add to baked beans. Simply cut directly into the pot for an easy addition.
Sprinkle on baked potatoes. Make a steakhouse-approved baked potato at home! Top with sour cream, shredded cheese, chives, and diced bacon.
Add to casseroles. Our favorites are Breakfast Casserole and Tater Tot Casserole, but the options are endless.
Use as a breakfast staple! Whether you're serving waffles, dutch babies, breakfast burritos, or casseroles, bacon is the perfect addition to breakfast.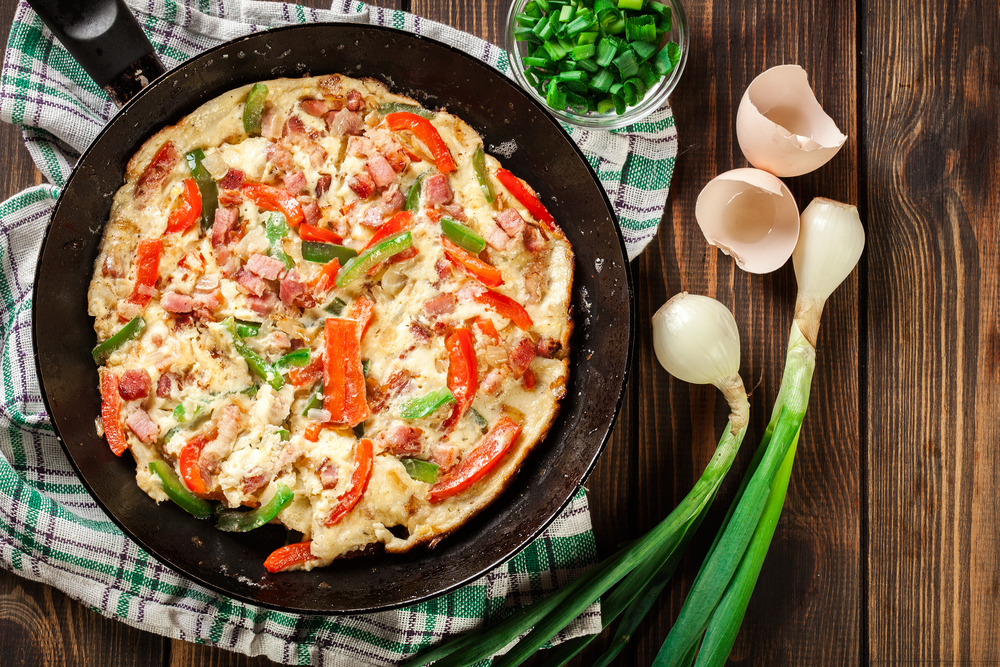 A blend of bell peppers, onions and bacon enveloped in fluffy eggs. We like adding cheese and more veggies, too!
Loaded Veggie & Bacon Frittata
Ingredients:
Instructions:
First, preheat oven to 400F.
Now, melt butter in a cast iron skillet over medium heat. Add omelette blend, and cook for 2 minutes. Then, add the mushrooms and allow to cook for approx. 1 minute before adding the spinach. Cook until the spinach is wilted. Add salt and pepper as needed then remove from heat.
Next, whisk the eggs, milk, and cheese together. Season with salt and pepper as needed.
Then, spread the veggie mixture evenly across the bottom of the pan. Carefully pour the egg mixture overtop, then place in the oven for 10-12 minutes or until the egg is set.
Serve with avocados, salsa, tomatoes, more cheese, or your favorite toppings.
Adapted from: https://cooking.nytimes.com/recipes/1019519-loaded-baked-frittata
Comments