Easter Recipe Roundup
Easter is always a beautiful reminder of renewal and fresh starts, but it's also a celebration of favorite traditions. One of those traditions for us includes a family dinner of much-loved Easter recipes. Here are a few of the most requested dishes at our table.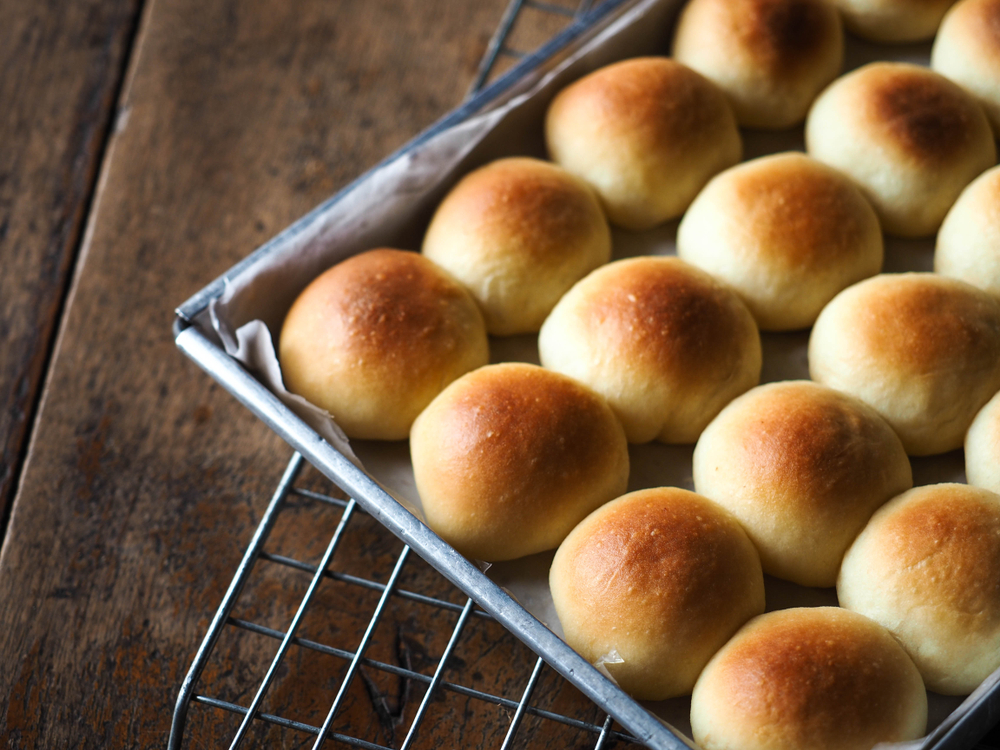 The Best Dinner Rolls
The title doesn't lie, these really are the Best Dinner Rolls. They are buttery, soft, fluffy, and delicious. A perfect addition to any meal. Click here for the recipe.
If you're not feeling up to making rolls, serve Bridgford Parker House Style Rolls (#5965- 240 count or #1136- 60 count) or Janey Lou's Beehive Roll Dough 96 count (#8925) that bake up fluffy and look convincingly homemade.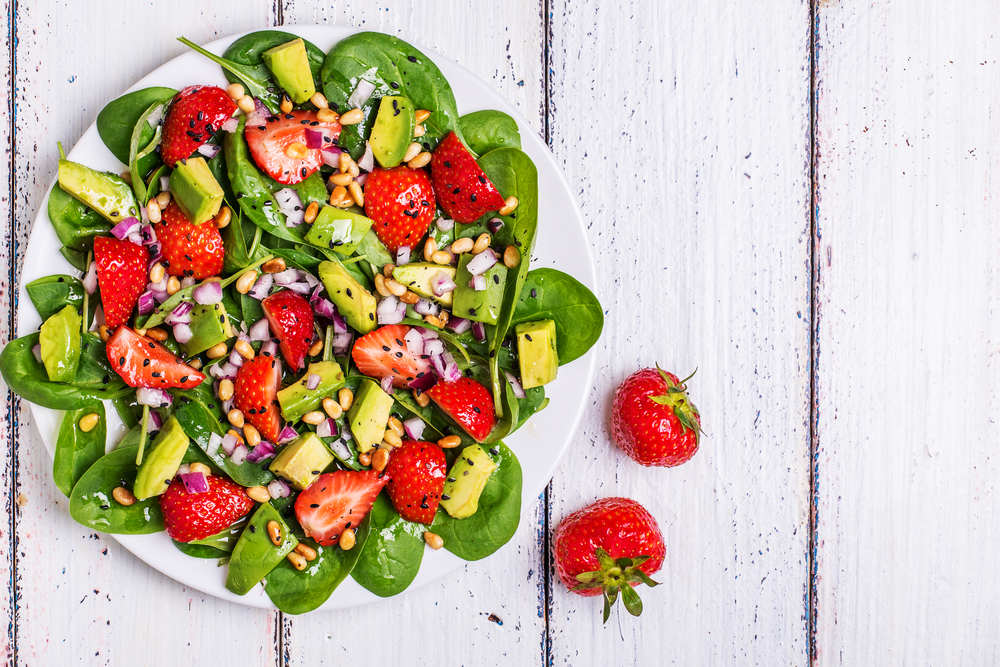 Strawberry Spinach Salad
Fast, easy, and refreshing salad topped with crunchy slivered almonds and irresistible avocado dices. You won't be able to get enough of this Strawberry Spinach Salad! Find the recipe here.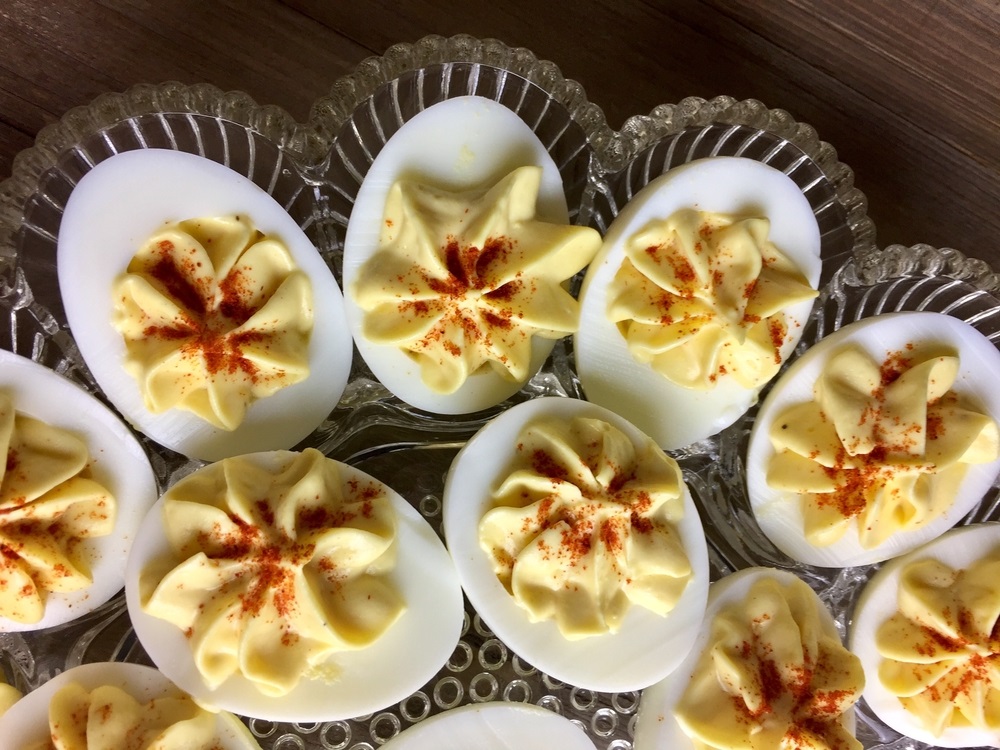 Deviled Eggs
Ingredients
Instructions:
First, bring a medium pot of water to a boil.
Once boiling, gently add eggs with a spoon. Turn down heat a little so the water is just gently boiling. Boil eggs for 12 minutes then remove pot, carefully drain water, and add cold water and ice to the pot to cool down the eggs and stop the cooking process.
Once the eggs are cooled, peel them, cut them in half and remove the yolks and add them to a bowl.
Mash the egg yolks with a fork.
To the egg yolks add the mayonnaise, dried mustard, salt, pepper and vinegar and whisk until smooth. The mixture will be thick so you will have to tap the whisk on the side of the bowl several times as it will stick to the whisk.
Pipe or spoon egg mixture into the eggs, sprinkle with paprika and top with chives.
Cover eggs and refrigerate for several hours before serving.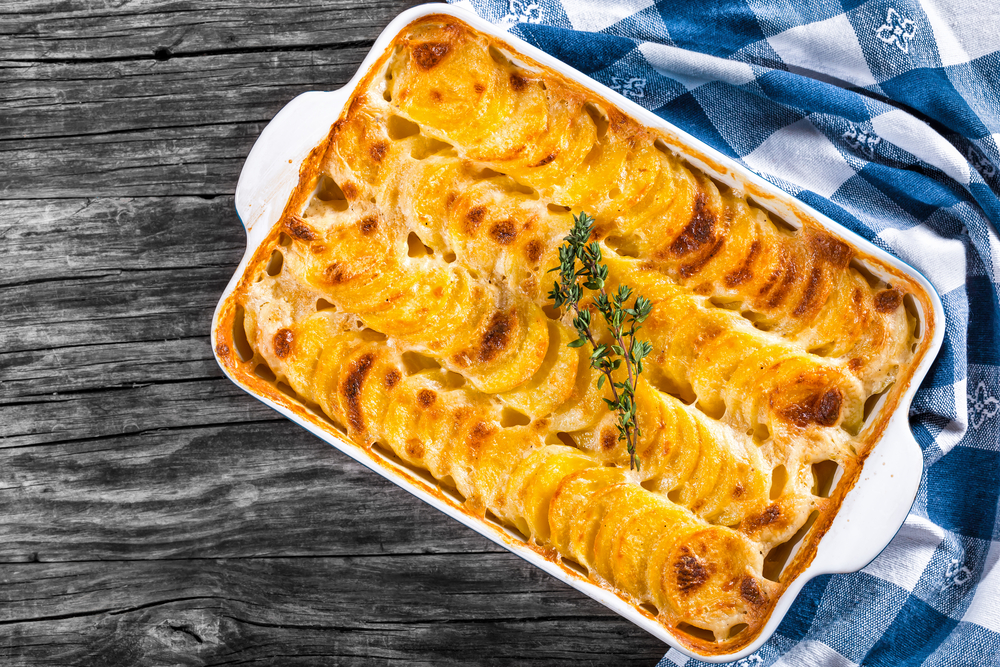 Au Gratin Potato Casserole
A holiday staple, this creamy, cheesy Au Gratin Potato Casserole comes together easily for a tasty dish. Make sure to use cheddar and gruyere for the best flavor! Click here for the recipe.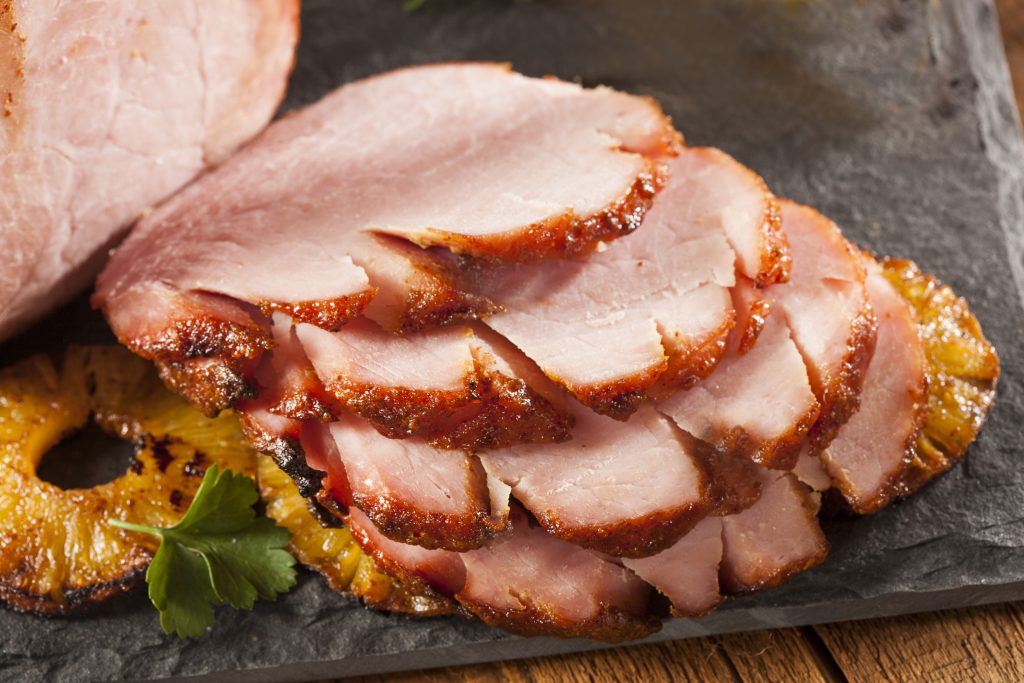 A sweet glazed ham is perfect for an Easter meal. We love the combination of sweetness from the pineapple, mixed with the slight tang from the mustard.
Easter Glazed Ham
Ingredients:
2 cups C & H Brown Sugar (#1150)
3 Tbsp yellow mustard, or as much as needed
1 (8 oz) can pineapple rings in juice, drained and juice reserved
Instructions:
First, preheat oven to 350 degrees F.
Score ham by making 1/2-inch deep diagonal cuts, creating a diamond pattern; transfer ham to a roasting pan.
Mix brown sugar with enough yellow mustard to make a smooth, pourable sauce.
Then, pour reserved pineapple juice over ham, followed by the honey.
Pour brown sugar mixture over honey and arrange pineapple rings decoratively atop ham. Secure pineapple rings with toothpicks.
Bake in the preheated oven until diamond pattern on ham splits open, 1 to 1 1/2 hours. Baste ham every 15 minutes with pan drippings.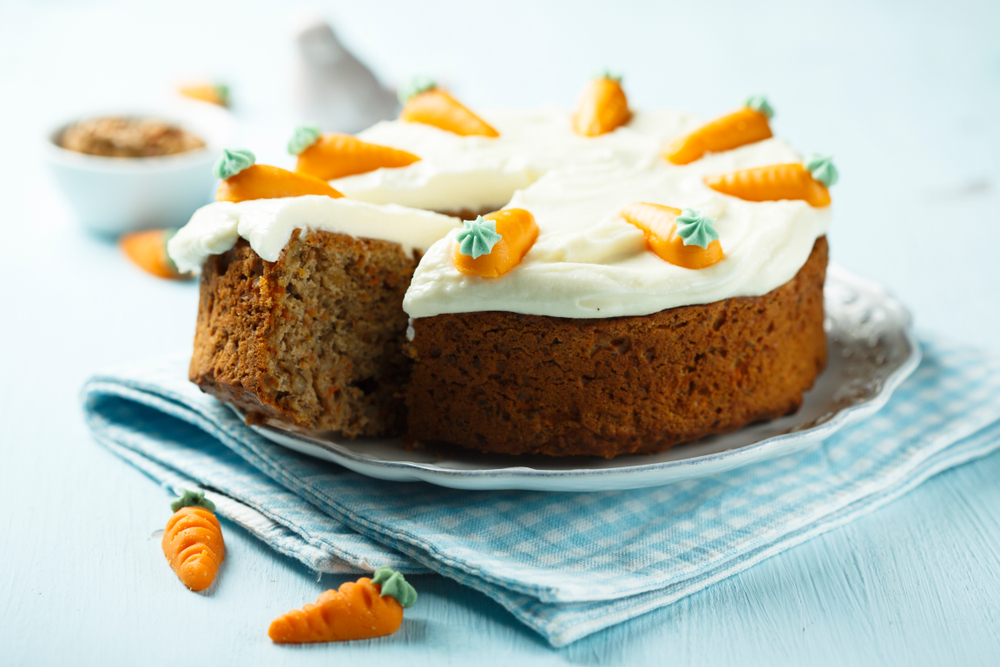 Carrot Cake
This time of year (Let's be real, year round), Carrot Cake is a favorite in our homes. From the soft, moist cake to the creamy frosting, you can't really go wrong. Finish your Easter dinner off right with Carrot Cake! Find the recipe here.
Comments