Embossed Sugar Cookies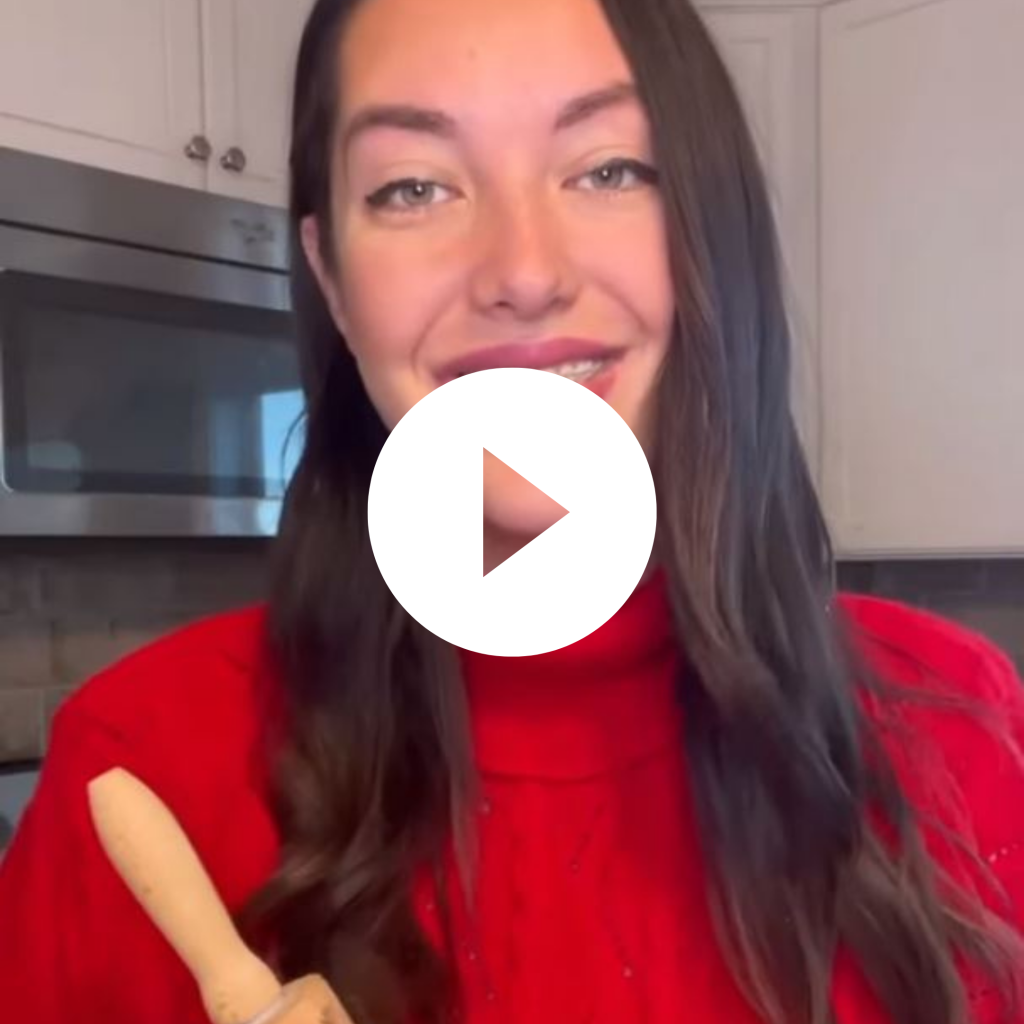 Mrs. Anderson's Baking Paisley Design Rolling Pin (#2802) can be used for cookies, pie crusts, as a gift, or even just as a simple decoration. To clean the rolling pin, all you have to do is use a little brush to get the flour off. Don't put it in water or submerge it, or the wood could warp or crack.
Anna Syme, one of our Regional Sales Managers, tested a handful of different recipes from her customers to find which one worked the best with our rolling pin, and found the one below from her customer Karleen Peacock. She shared, "embossed rolling pins are basically just rolling pins that have a design in them so that when you roll it out on a piece of dough, you get these fun designs. When you bake it, they usually stay, but you do have to use a tested embossed rolling pin recipe. We have found that not all recipes will work with this rolling pin. This recipe turned out beautiful and soft."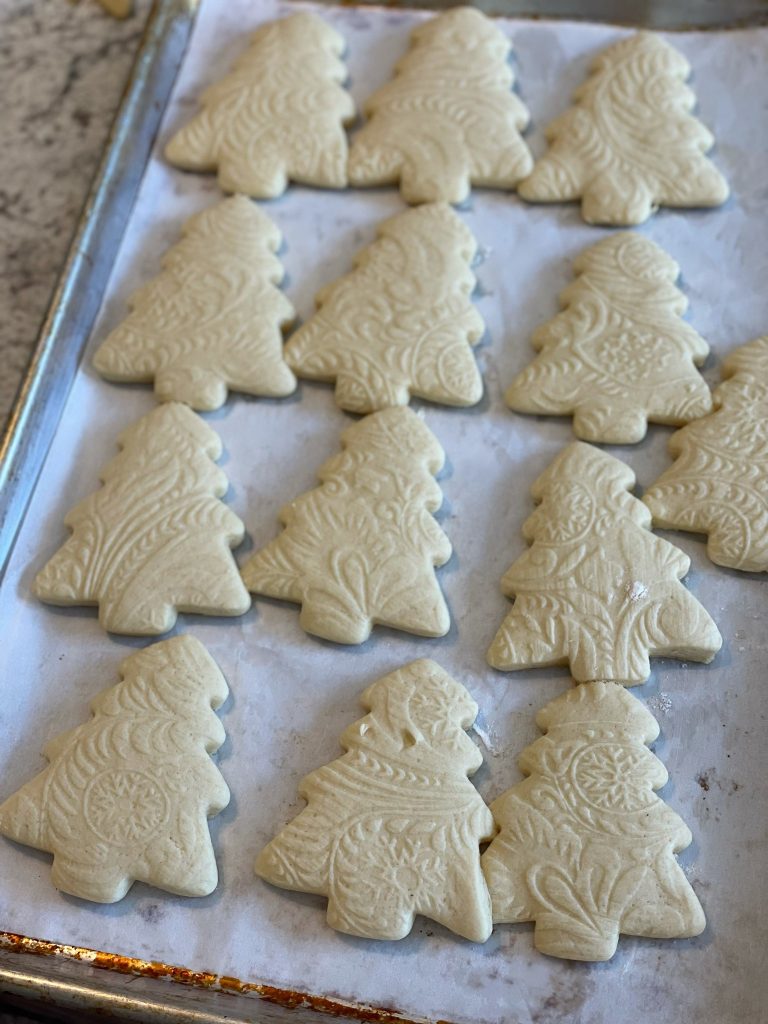 Soft sugar cookies with a delicate embossed pattern for a fun way to step up your cookie decorating game.
Embossed Sugar Cookies
Ingredients:
Instructions:
Sift flour baking soda, and salt together. Mix sugar, butter, egg and vanilla. Beat in sour cream. Then add dry ingredients gradually. Set oven to 400F.
Roll dough to 1/4″ thick, then roll over it with the embossed rolling pin and cut into desired shapes.
Place on cookie sheet and bake for 6-8 minutes.
Check out these holiday desserts
Comments