Favorite Valentine's Day Traditions for Kids
When it comes to Holidays, a lot of the time we think of Holiday foods to make for our kids. We want to make sure our kids have a sweet Valentine's Day with traditions they look forward to every year.
Traditions Your Kids Will Love
Not only do we love the endless ideas for heart-shaped foods, but we also love traditions that will create lasting memories for our little ones. Some of our favorites include:
Leave hearts on their door. Leave them a little heart-shaped note telling them how amazing they are.
14 Days of Valentine's. This tradition is similar to 12 Days of Christmas, and there are many ways you can do it. Just leave a note, treat, or small gift every day leading up to Valentine's Day.
Valentine's Coupons. Give your kids each an envelope with blank "Love Coupon". Next, have them fill out what they can do for each other and you (the parents). Finally, have them put their coupons in their siblings and the parent envelopes during the week before Valentine's Don't forget to include a little treat!
Irresistible Valentine's Day Food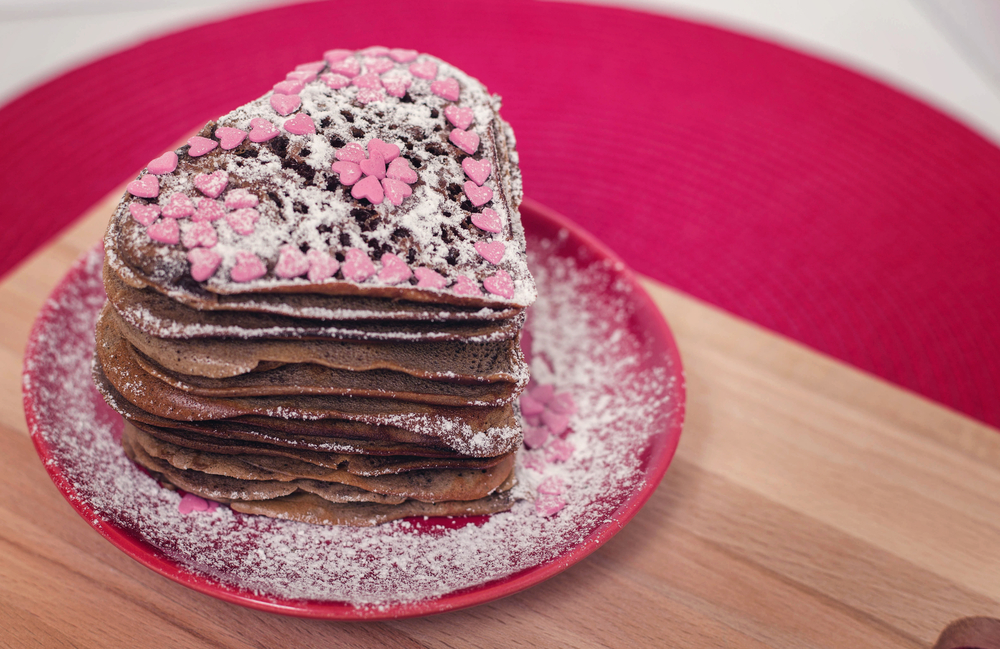 Chocolate Heart Pancakes
One of our favorite products is our Sweet Cream Pancake Mix (#7435). Without a doubt, it's a staple in our homes. We love that the mix is so versatile, and have used it for pancakes, waffles, and mini donuts. Another variation we love it to add cocoa to the mix! This is a perfect Valentine's Day breakfast for your little ones, topped with powdered sugar and sprinkles, or even ice cream!
Heart Shaped Pizza
Another family-friendly meal we love at any time is homemade pizza using our Rizzuto Pizza Dough. We love this recipe with kids because everyone can make their own pizza using the toppings of their choice! In addition, you can make the pizza in any size! To make a mini pizza, use a heart-shaped cookie cutter. For a normal sized pizza, roll the dough out into a circle and form the shape.
Some of our favorite toppings: pepperoni cut in hearts, cheese, Canadian bacon, pineapple, sausage, BBQ sauce, alfredo sauce, olives, and many more things!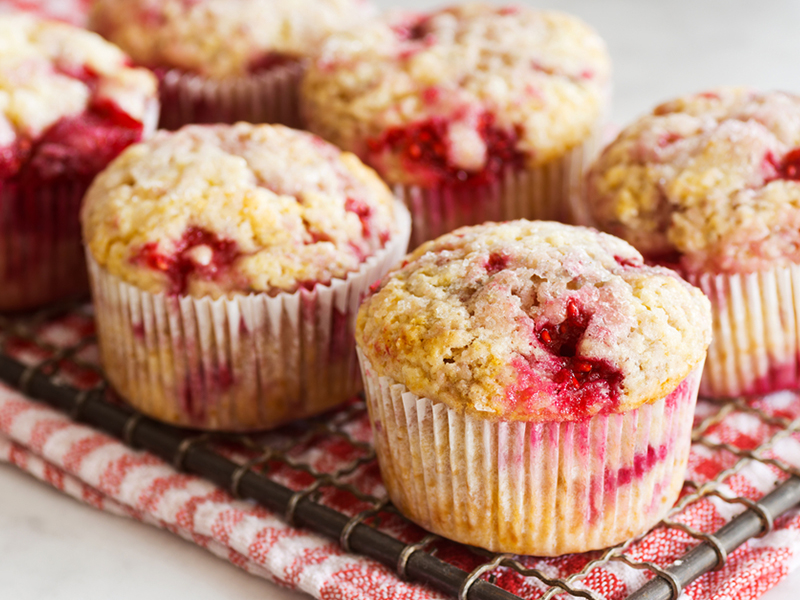 Raspberry Muffins
Our Raspberry Muffin Mix is one of our favorites year round, not only because it is extremely simple to make! All you need to add is:
2 1/2 cups mix • 1/4 cup oil • 2 eggs • 3/4 cup water

Something we love to do to make it a special Valentine's Day Treat is to make "Love Muffins", either using a heart muffin pan or one of our *favorite hacks. If you don't have a heart muffin pan, give this a try: Line your muffin pan like normal, then using a scoop, fill half your liner with the prepared mix (About 1 tbsp worth of batter). Once all the wells are full, take a glass marble and put one in each well, against the liners. Then bake as directed!
*Disclaimer: This hack doesn't always result in perfect heart shaped muffins. For best results, a heart shaped muffin pan will be your friend.
Our Favorite Sweet Treats
Comments