How to Cut a Pineapple
Pineapple is an essential part of our summer gatherings. Whether we enjoy it grilled or in a fruit salad, we've been trying to find the best way to cut it- and we have! Our Norpro Pineapple Corer/Slicer (#2148) effortlessly cores and uniformly slices a whole pineapple. Plus, it preserves the shell to use as a serving bowl or decoration. All in all, it has become a new favorite summer tool, and we don't have to worry about figuring out the best way to cut off the shell!
How to Pick a Good Pineapple
It seems like everyone has a different way to pick out the best Pineapple, but here are a few tricks we have up our sleeves. We couldn't NOT share these easy ideas with you.
Check the color. So, what part of the pineapple do we check? Simply look at the bottom of the fruit- if it's green or yellow, go to the next step. But, if it's brown, pick another fruit.
Check the smell. Unlike some other fruits, a green pineapple doesn't necessarily mean it's unripe. Because of this, you will want to smell the fruit- if it smells sweet, it's a good one; but, if it smells fermented, skip it.
Check the firmness. Along with the smell, check for a firm fruit. If it is soft or squishy, you'll want to keep looking. Something else to check is green leaves- if you can easily pull one from the center, then it's ripe.
5 Juicy Ways to Use Sliced Pineapple
How to Cut a Pineapple
Our Norpro Stainless Steel Pineapple Corer/Slicer (#2148)* has changed the game for cutting this delicious fruit without the hassle. You can purchase it here.
*This product is available seasonally.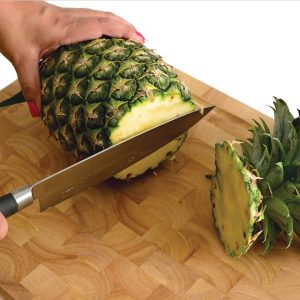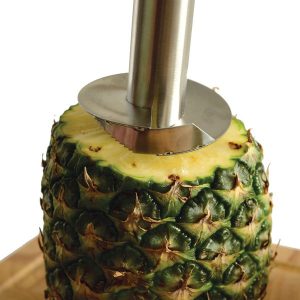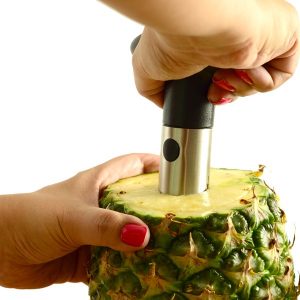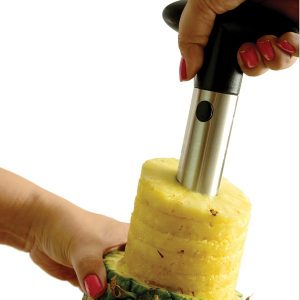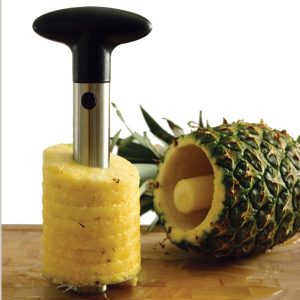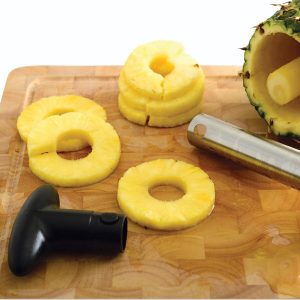 Comments