Instant Pot Tomato Soup
It's getting to be the time of year where we reap the benefits of our hard work gardening all summer. So, how will you use your fresh produce? This creamy Instant Pot Tomato Soup is super easy to make using garden fresh veggies or our Flav-R-Pac IQF Vegetables.
Homemade Tomato Juice
Our friends over at Favorite Family Recipes shared this easy Tomato Juice Recipe. Their kids love to drink it, but we use it mainly for soup recipes. You will need 3 1/2 lbs tomatoes (per quart), 1/4-1 cup water, 1 tsp salt (#1146), 1/2 tsp onion salt (#1024), 1/4 tsp celery salt (#1427). You can find the instructions here.
What can I serve with my Tomato Soup?
Whatever you decide to serve with this Tomato Soup, our Garlic Supreme (#6112) is a staple for most easy sides in our home.
More Instant Pot Recipes: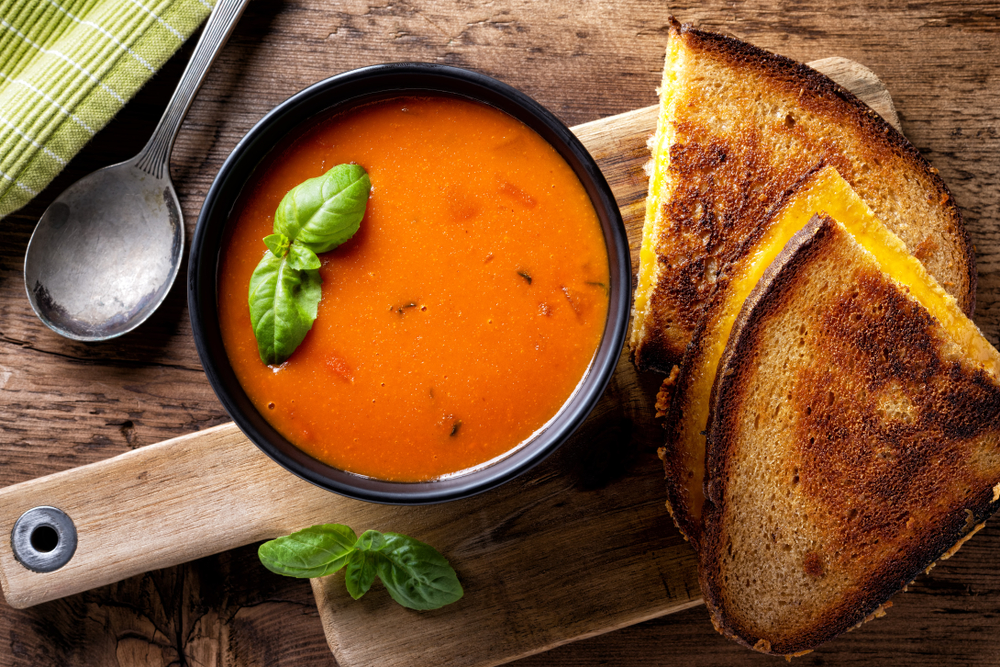 Tomato Soup has always been a comfort food for us, but using our fresh garden veggies makes it just a tad better.
Instant Pot Tomato Soup
Ingredients:
Instructions:
First, melt the butter in your Instant Pot using the Sauté function.
Once that has melted, add the diced vegetables and satué until they begin to soften- about 5-7 minutes.
Then, add the tomato juice, broth, and seasonings.
Select the Soup setting for 10 minutes.
Once the time is up, manually release the pressure then remove the lid.
Blend until smooth with an Immersion Blender. Add the milk or cream and stir until combined, then serve.
Adapted from: https://www.gracefullittlehoneybee.com/instant-pot-tomato-soup/
Comments
Creamy Loaded Baked Potato Soup - Alisons Pantry Delicious Living Blog - […] Instant Pot Tomato Soup […]
Thai Chicken with Cilantro Dipping Sauce - Alisons Pantry Delicious Living Blog - […] this Instant Pot Tomato Soup with a simple grilled cheese for an easy weeknight […]
Instant Pot French Onion Soup - Alisons Pantry Delicious Living Blog - […] Instant Pot Tomato Soup […]
Gourmet Grilled Cheese Ideas - Alisons Pantry Delicious Living Blog - […] Serve with Instant Pot Tomato Soup. […]