Labor Day Recipe Roundup
Summer may be coming to an end, so we're going out with a bang! Read along for a handful of recipes for a killer gathering.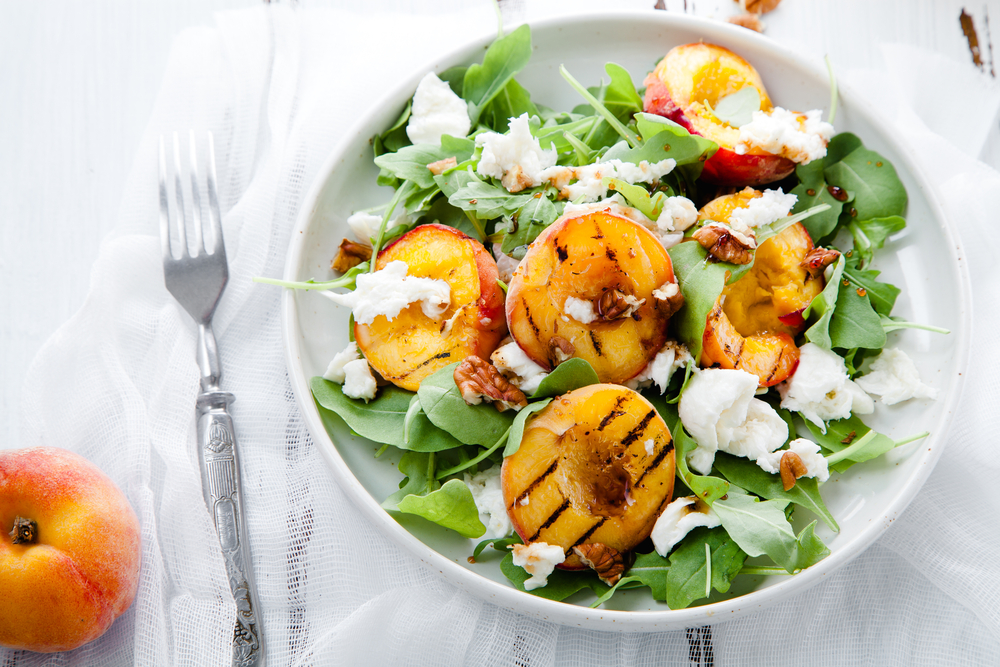 Grilled Peach Salad
With summer coming to an end, we're squeezing in all the BBQ food we can while the weather allows! If your barbecues are anything like ours, then they're typically meat-heavy, with sides like potato salad, baked beans, and bean dip. So, with it being the perfect time of year to use fresh peaches- we decided to add a new recipe to our rotating: Grilled Peach Salad. It's a refreshing salad with fresh grilled peaches, arugula, soft mozzarella, crunchy walnuts, and a simple honey vinaigrette. Trust us, you'll love it!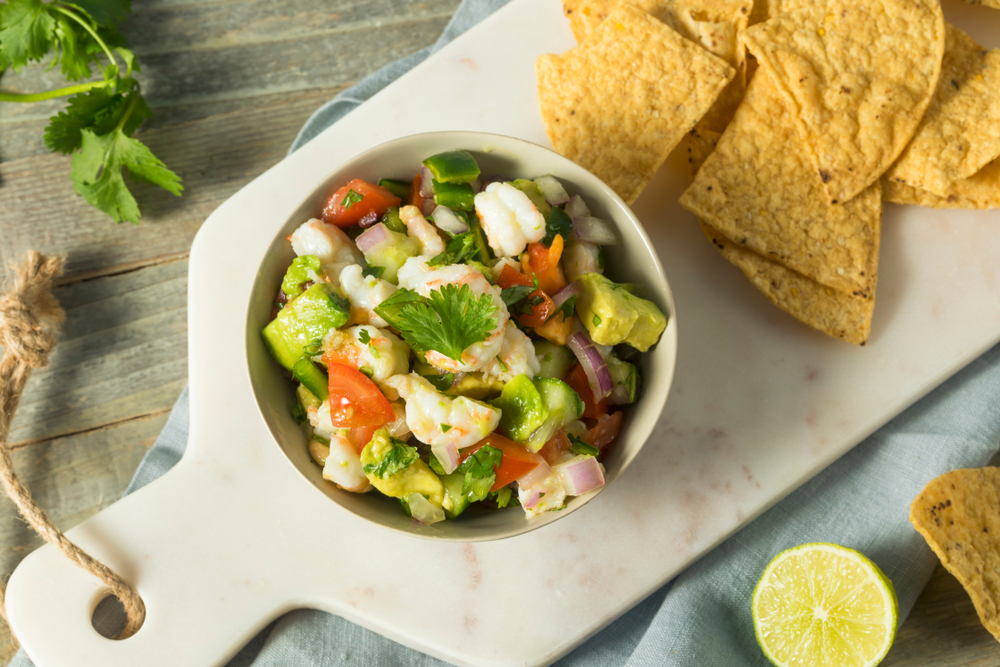 Shrimp Ceviche
Cool down with refreshing Shrimp Ceviche, featuring precooked shrimp, tomatoes, red onion, avocado, cucumber, and cilantro. This is a perfect summer recipe because it's incredibly easy (ready in less than 30 minutes!) and doesn't require you to turn on your oven or stove.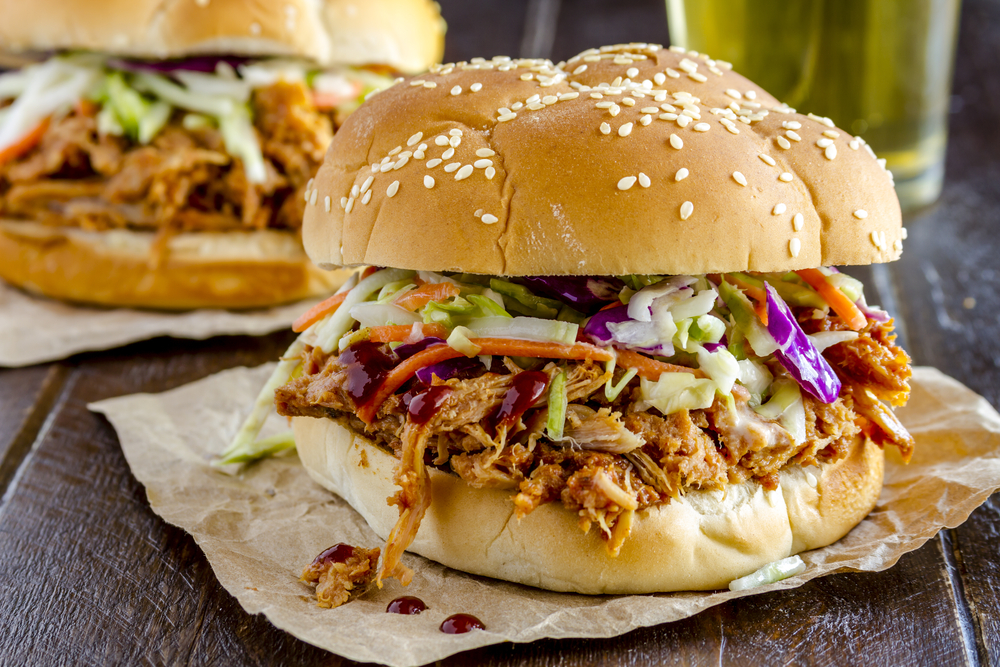 Kalua Pulled Pork Sandwiches
Traditionally, Kalua pork is served at luaus. It uses a whole pig and is cooked in an underground oven for hours. But, you can get the same delicious flavor in just a couple hours using a crock pot! Enjoy smoky and salty Kalua pulled pork, barbecue sauce and coleslaw all layered on a soft ciabatta bun for a mouthwatering sandwich. Grab the recipe here.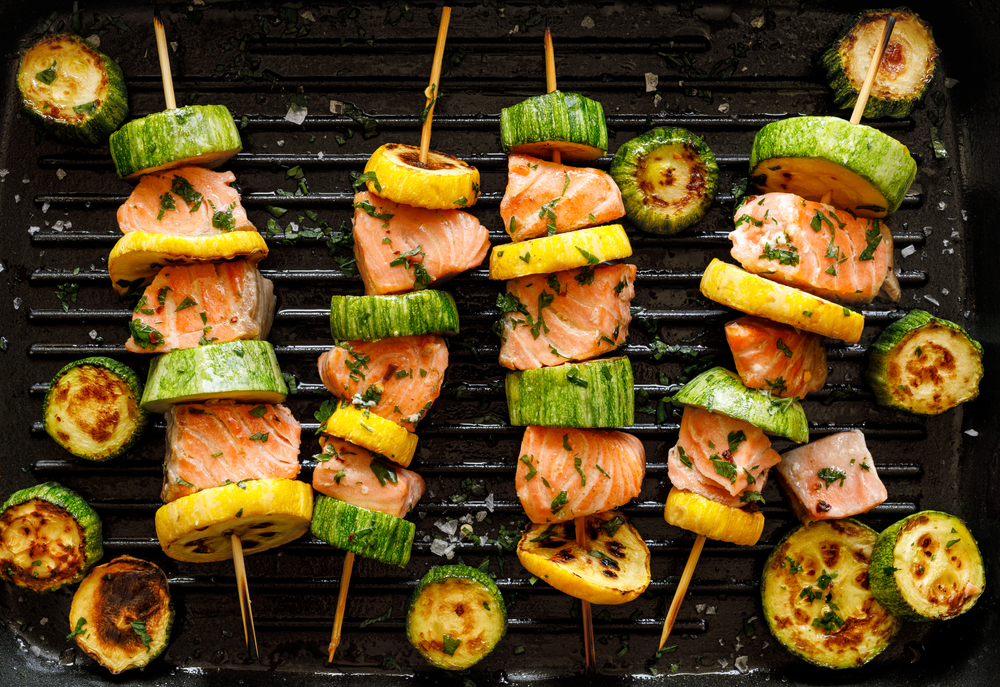 Grilled Salmon & Vegetable Kabobs
Grilled Salmon & Vegetable Kabobs are nice way to use up fresh garden vegetables! Serve grilled salmon, zucchini, and squash skewers in a simple Mediterranean-inspired marinade for a laid-back feast. This refreshing meal is a nice way to fire up the grill, without having to have steaks and burgers (again!).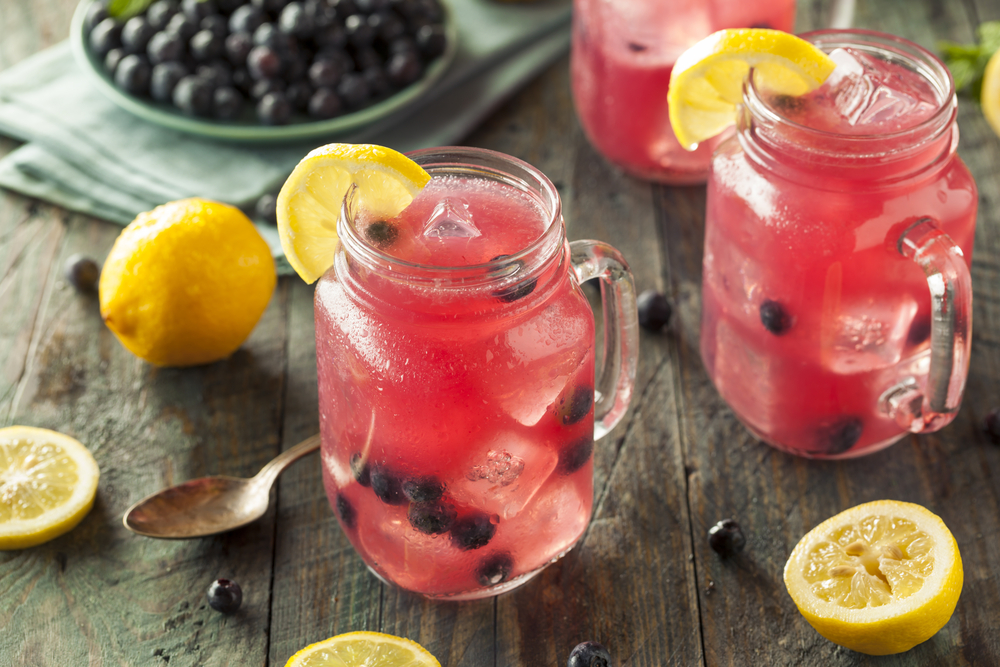 Blueberry Lemonade
Yield: 4-6 servings
Ingredients:
Instructions:
Add the lemonade power, blueberries (reserving 1/4 cup), optional honey, and hot water and process until the berries are pureed and the mix is dissolved. Pour into a pitcher or drink dispenser, then mix in the cold water and remaining berries.
Chill for at least an hour, and serve over ice.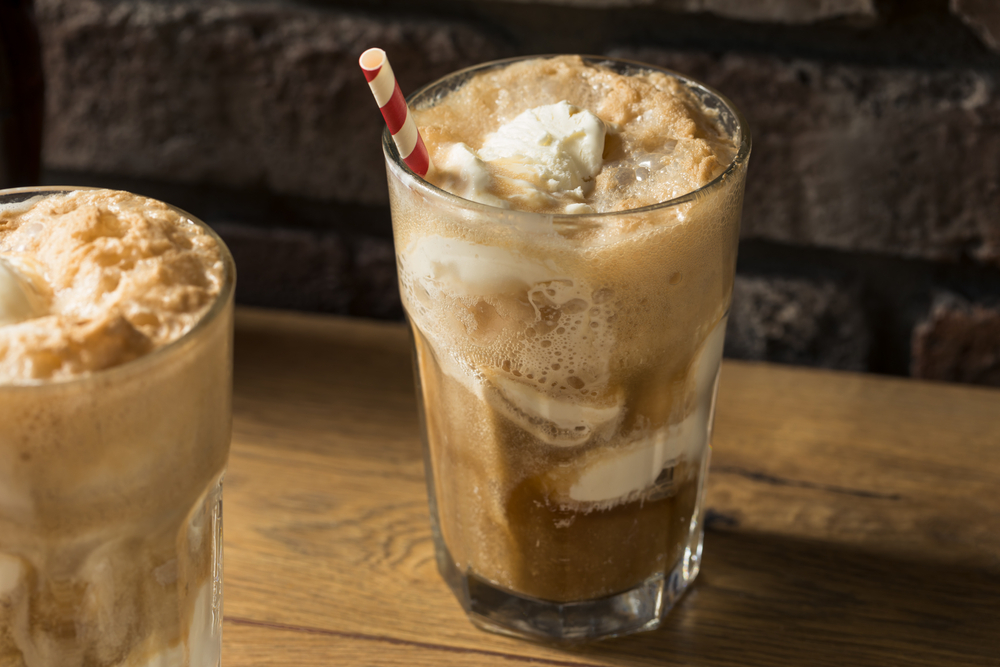 Root Beer Floats
Root Beer Floats are the theme food of childhood. And, there's no shame in enjoying this treat as an adult! These nostalgic Classic Root Beer Floats are made with bubbly root beer and a simple, creamy homemade vanilla ice cream using Gossner Shelf Stable Milk. To get the most out of your floats- try chilling the jars beforehand to help prevent the ice cream from melting as fast.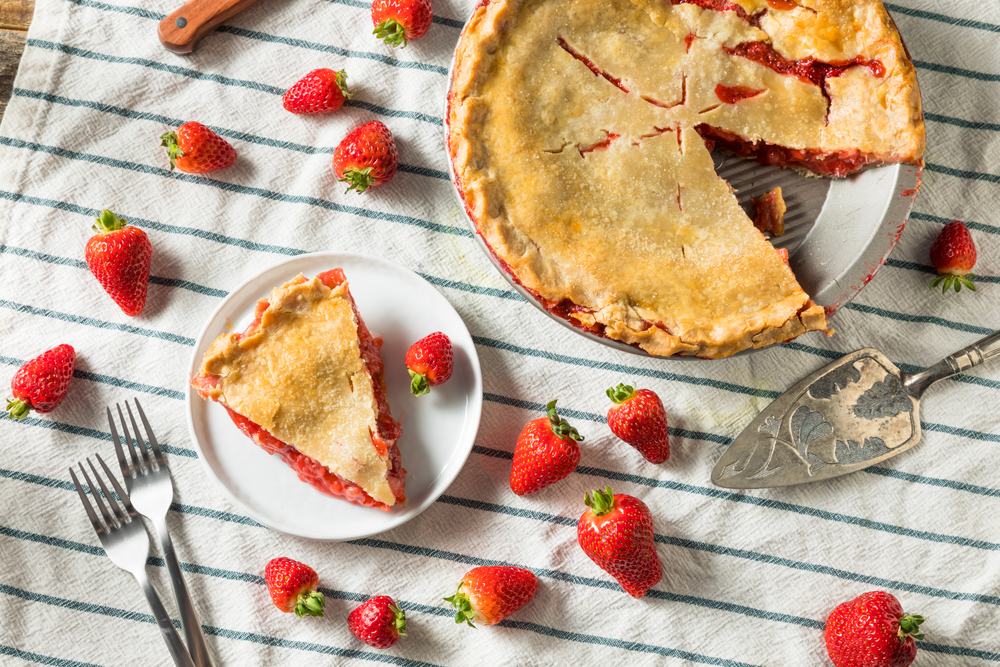 Strawberry Rhubarb Pie
Enjoy a homemade buttery pie crust filled with a sweet and tart strawberry rhubarb filling. Don't forget to finish it off with a scoop of vanilla ice cream!
We can't think of a better way to use strawberries and rhubarb fresh from the garden than with one of our favorite pies- Strawberry Rhubarb Pie. But, if you don't have any on hand, feel free to use Dole Chef-Ready Cuts Diced Strawberries (#2832). Since this item is frozen, we suggest first thawing it out and getting rid of any excess moisture to prevent a soggy pie.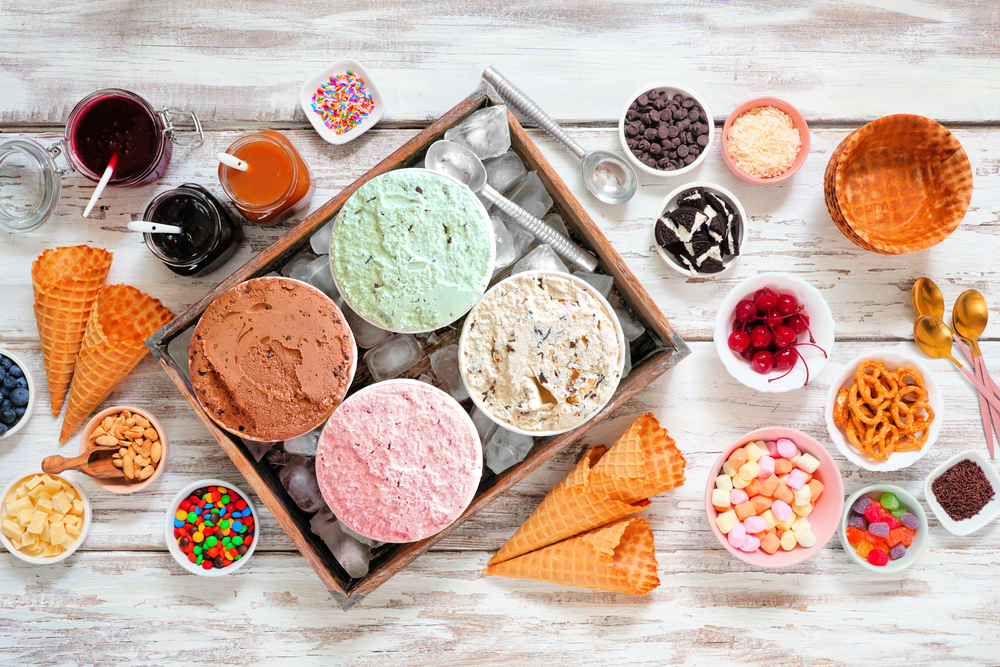 Ice Cream Sundae Bar
Ice Cream Sundae Bars are a hit this summer. It's a great, easy way for everyone to be able to personalize their own sundaes to their liking. Here's what you'll need to start with: ice cream, waffle cones or cups, and toppings. Click here to read what we used for our set up.
Comments