Oven-Baked Meatball Sandwiches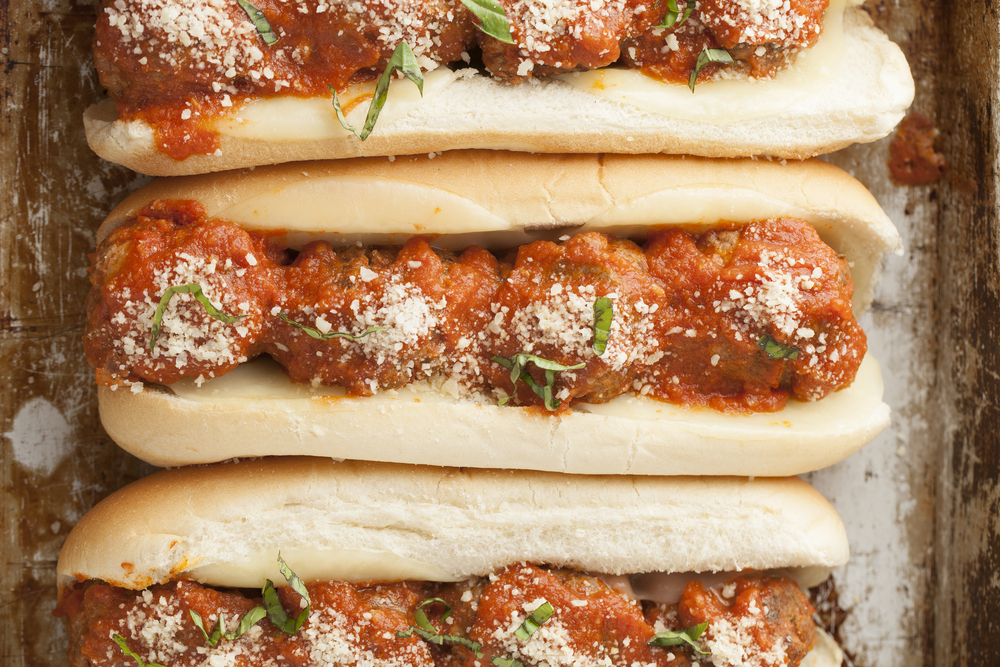 These delicious hot meatball sandwiches are ready in under 30 minutes, making them the perfect meal for a busy weeknight!
Oven-Baked Meatball Sandwiches
Ingredients:
Instructions:
Spray a baking sheet with Vegalene (#1212).
Preheat oven to 400 degrees F.
Place meatballs in a large pot.
Cover with pasta sauce. Gently fold the meatballs with the sauce.
Heat on low-medium heat, stirring occasionally until the meatballs are heated through.
Cut each roll in half, lengthwise leaving one edge still attached.
Add 4-5 meatballs on the roll. Top with more pasta sauce from your pot.
Place the filled sandwich rolls closely together on a baking sheet (#5957)
Top each sandwich with cheese and bake until cheese is melted and bubbly, approx. 5-6 min.
If you like this recipe, try these one:
Comments
South of the Border Chicken Cheesesteak - Alisons Pantry Delicious Living Blog - […] Oven-Baked Meatball Sandwiches […]