Cheesy Tortellini Bake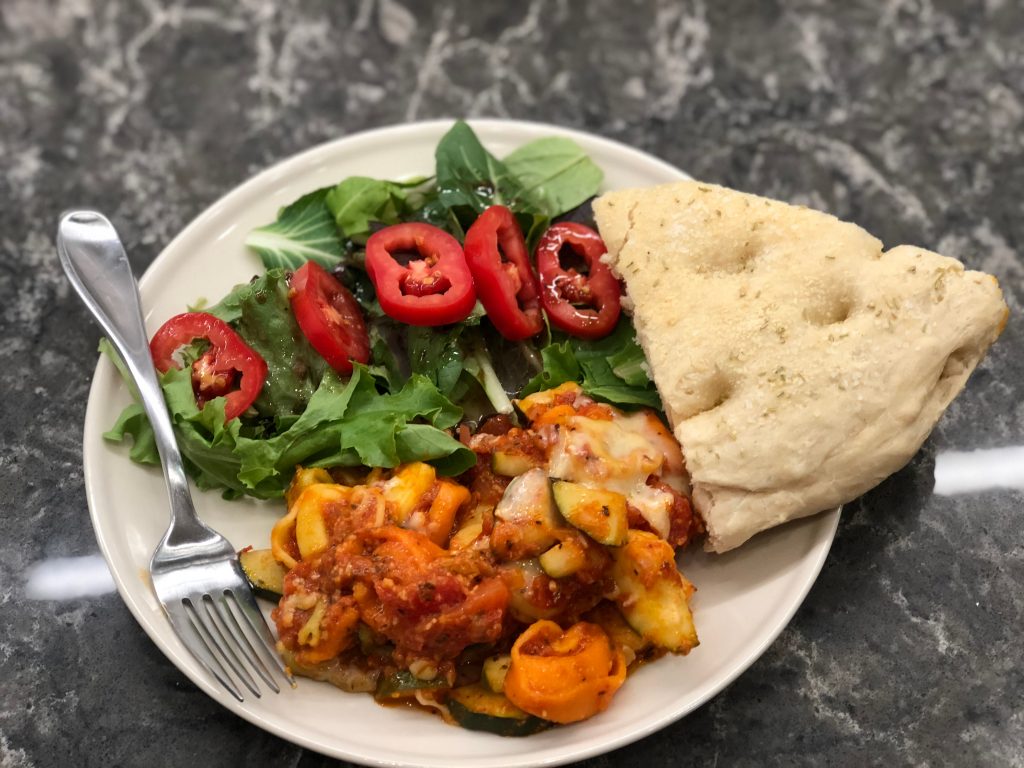 We don't always have time for a time consuming dinner, which is just one of the reasons this Cheesy Tortilla Bake is frequently on our meal plan. You can have a yummy dinner on the table in less than 30 minutes!
Cheesy Tortellini Bake
Ingredients:
Instructions:
In a large skillet, sauté onion, zucchini and garlic until tender.
Add in marinara, diced tomatoes, seasonings, Parmesan cheese, and Tortellini, mix well.
Cook covered 8-10 minutes, until Tortellini is soft.
Remove from heat, and sprinkle with mozzarella cheese.
Bake on 400 degrees for 15 minutes or until cheese is a bit crispy.
Serves 4.
More Pasta Recipes for your Italian Night:
Comments