Spring Cleaning 101
Once the winter weather gives way to warmer temperatures, we feel like dismantling and reorganizing every closet, cupboard, and drawer in our houses. Have you caught the Spring cleaning bug? Keep reading for some of our favorite cleaning tips, and cleaning products AP customers love to have on hand!
Keep it on a Schedule
Cleaning the house can feel like such a daunting task. To help keep on top of housework, divide your house into sections to tidy each day rather than trying to do it all as part of Saturday chores. If you have littles at home, having a routine that is split up can help keep them motivated in checking off their own tasks as well. While each day is assigned a designated area in the house, we still do daily 15 minute pick-ups to keep things tidy throughout the week.
Try this schedule:
Monday: Bathrooms
Tuesday: Living Room
Wednesday: Kitchen
Thursday: Bedrooms
Friday: Laundry
Saturday: Yard Work
Sunday: Rest day
Prep anything needed for the upcoming week.
Click here for printable cleaning checklists.
PANTRY TIP
Store your go-to cleaning supplies in a basket under your kitchen sink so they're ready to grab for quick cleaning.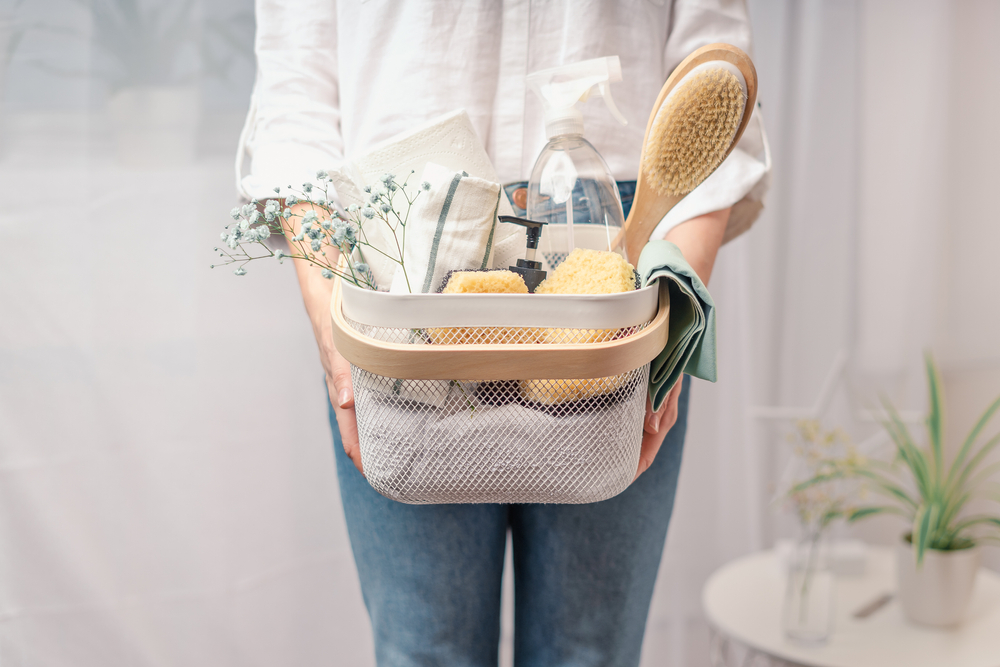 Universal Cleaner
If you have an extra glass spray bottle lying around, fill it with 1/2 cup Clabber Girl Baking Soda (#2848) and 1 cup distilled white vinegar. This combo is great for disinfecting. For an all-purpose cleaner, simply mix 14 cup vinegar with 1 1/2 cup water. Try adding 15-30 drops of essential oils to the blend, too for a simple way to change things up with different seasons.
Lavender + Lemon
Tea Tree Oil. This is great for antibacterial purposes.
Lemon + Lime + Orange
Eucalyptus
Cleaning Products To Keep on Hand
Kitchen Extras
Keep your cupboards organized with Spice Jars or Deli Containers. And don't forget about the AP Customer favorites!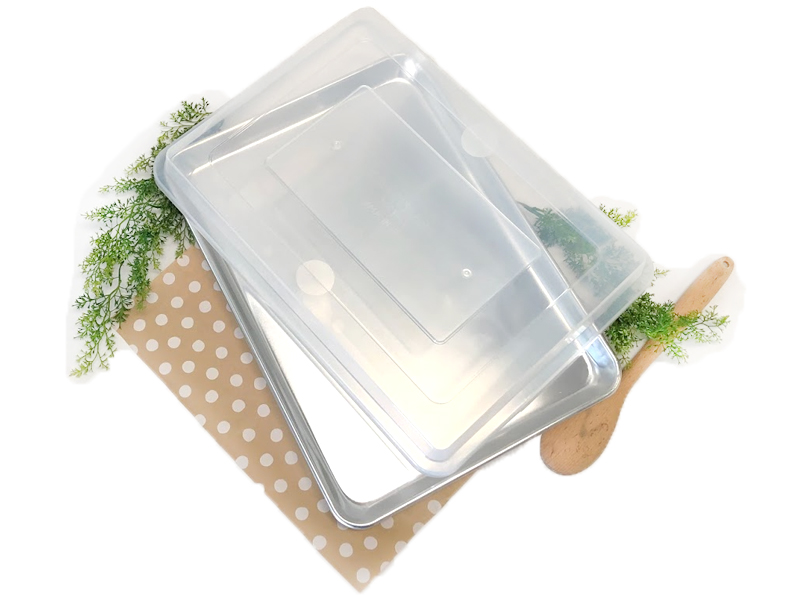 Comments