The Best Tri Tip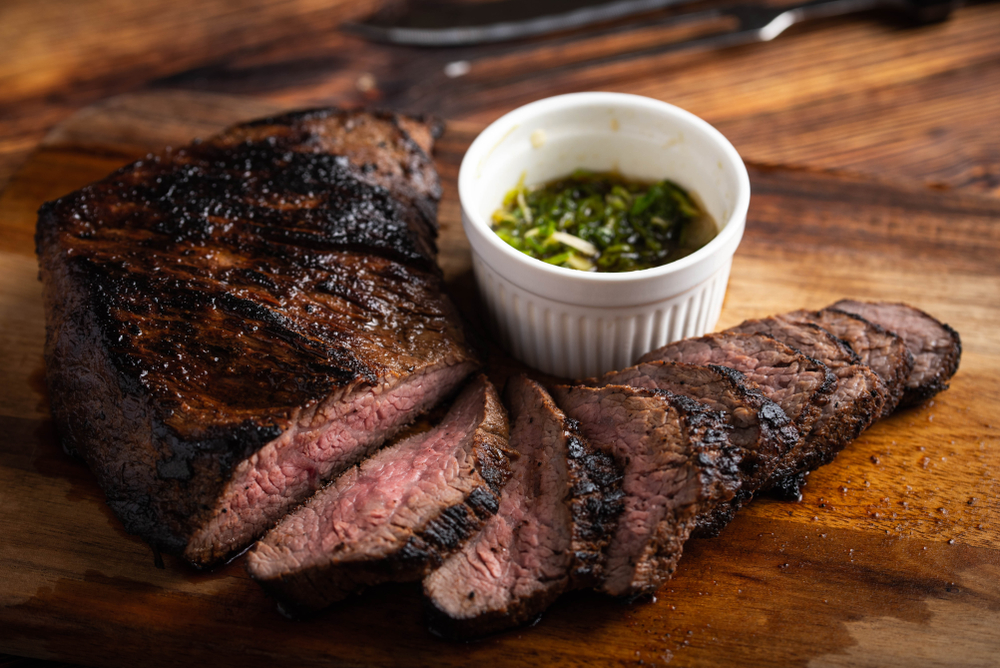 Tri Tip has become a more popular cut of meat for grilling, and we can see why! This cut of meat comes from the bottom of the sirloin, making it a flavorful and tender cut. Our fresh-cut Willamette Natural Montreal Seasoned Beef Tri Tip (#1613), pre-seasoned with peppery, coarse-ground Montreal seasoning, is ready to throw on the smoker or grill for summer gatherings. Or, get the best of both worlds by doing a good old reverse sear- starting on the smoker and finishing up on the grill. This adds a nice smokey flavor, along with the classic grilled "crust" we all know and love.
Reverse Seared Smoked Tri Tip
Reverse searing is a great cooking method for cooking meat, but we find it especially good with tri tip. It adds delicious flavor to the meat and is super simple to do.
First, preheat your smoker to 225F, using hickory pellets.
Add room-temperature meat to the smoker and cook for about an hour, or until internal temperature reaches 135F (for a medium-done roast).
When it is almost to temp, preheat the grill to 500F. Add tri tip and sear for 5 minutes per side.
Then, remove from grill and let sit for 10 minutes. Cut the meat against the grain, and serve as is or with desired sauce.
Sauce Pairing
Since this roast comes preseasoned, we don't recommend adding more seasoning. Instead, try serving it with different sauces.
So many serving ideas!
Smoke up a tri tip specifically for one of these meal ideas, or as a tasty way to use up leftovers.
Serve as is with your favorite barbecue sides- Instant Pot Mac and Cheese, Easy Potato Salad, or Seven Layer Taco Dip.
Stack on a Ciabatta Bun (#1051) with grilled onions, horseradish sauce, and provolone cheese.
Add to a salad along with red onion, Simplot Flame-Roasted Sweet Corn & Jalapeno Blend (#1984), cherry tomatoes, feta cheese, and a balsamic dressing.
Use it in your favorite Mexican dishes like fajitas, quesadillas, burritos, nachos, etc.
Add it to your favorite chili recipe in place of ground beef.
referencing https://heygrillhey.com/smoked-tri-tip/
Comments