2 Candy Corn Recipes for Halloween
Get creative with Candy Corn! While some people like snacking on this candy, we can't help but try it in recipes… A popular one this time of year is Halloween Trail Mix, but we were determined to find a few other ideas this year. We weren't disappointed! Treat yourself to these 2 mouthwatering Halloween treats- perfect for using leftover Candy Corns.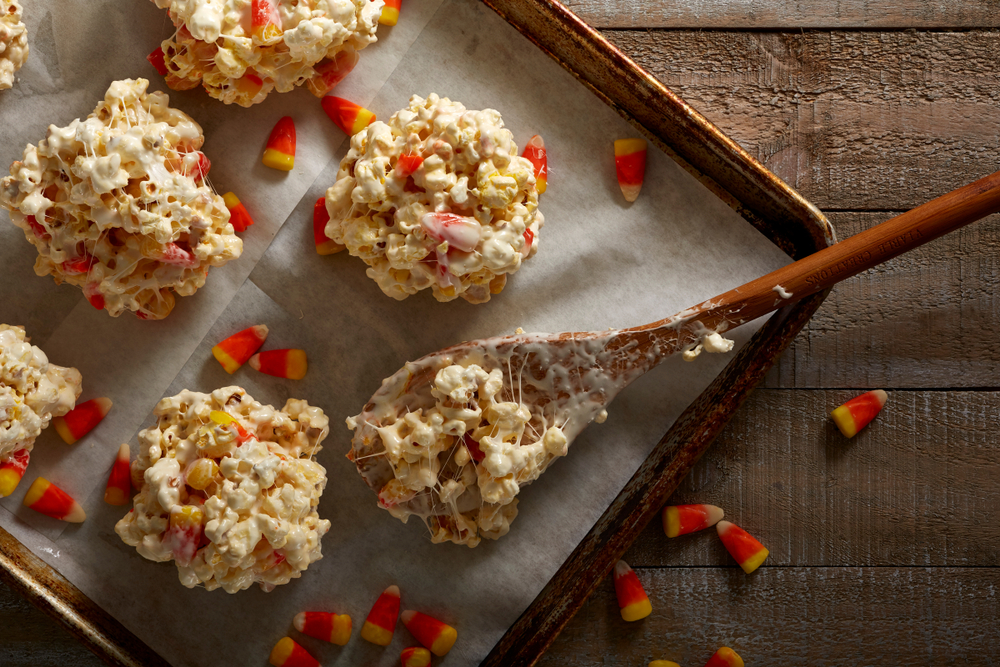 A combination of sweet and savory- these Candy Corn Popcorn Balls are sure to be a hit this Halloween!
Candy Corn Popcorn Balls
Ingredients:
1 cup candy corn
1/2 cup salted roasted peanuts
4 cups mini marshmallows
Instructions:
First, pop the popcorn in the microwave. Spray a large bowl with Vegalene (#1212), then combine the popped popcorn, candy corn, and peanuts. Set aside.
In a small sauce pan, combine the marshmallows and butter until completely melted. Pour over the popcorn mixture, and toss to evenly coat.
Now, spray your hands with Vegalane to shape the popcorn into balls. Place onto a serving platter, and allow to cool before serving.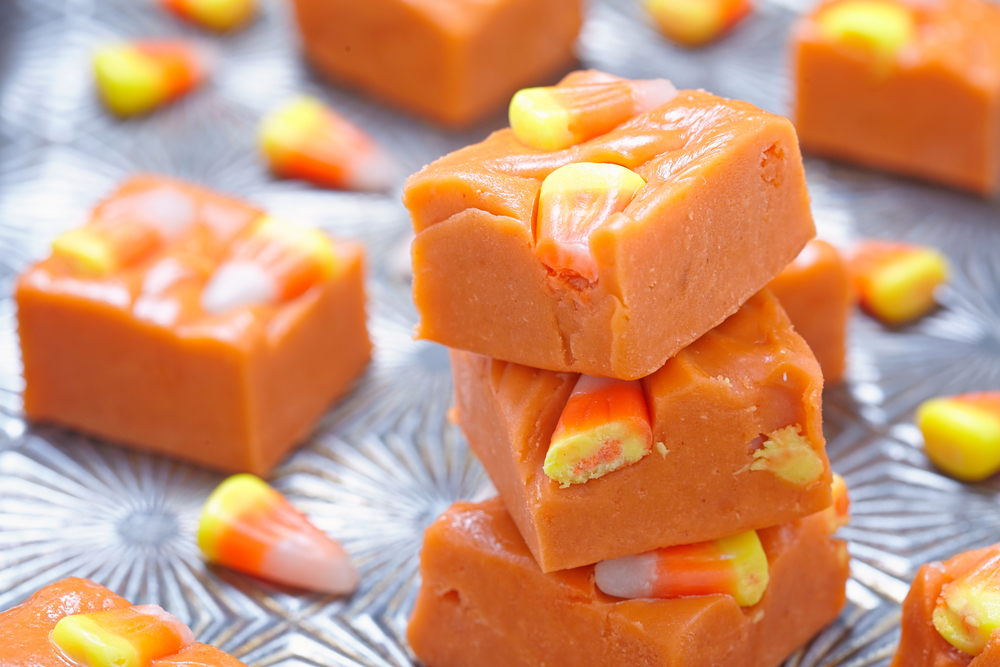 The combo of melted candy corn+peanut butter results in a delicious fudge, tasting similar to Butterfinger bars. Only 4 ingredients required!
Butterfinger Fudge w/Candy Corn
Ingredients:
4 cups candy corn
14 oz. can sweetened condensed milk
2 cups white chocolate chips
Instructions:
First, spray a 9×9 in pan with Vegalene (#1212). Set aside.
Then, to a saucepan add 3 cups of the candy corn and the peanut butter and mix over low heat. Stir frequently for a few minutes, then add the sweetened condensed milk. Continue to stir for a few more minutes, making sure it stays at a slow simmer. Now, add the white chocolate chips and stir until everything is fully incorporated and melted.
Next, carefully pour the mixture into the prepared pan. Allow to cool slightly, then spread the remaining candy corn across the top.
Allow to cool for at least 15 minutes, then place into the fridge until completely set.
Cut into squares. If desired, wrap in Norpro Wax Paper Squares (#2233) and twine for an easy shareable treat.
Adapted from: https://www.crazyforcrust.com/butterfinger-fudge/
Comments