3 Sandwiches to Pack for School Lunch
We are trying to find ways to make school lunch a good word in our homes, and our new Hormel Lunch Meat line does just that. They are all-natural products which means there is no guilt in feeding their products to your kiddos throughout the school year! That's a #momwin for us.
Tips for making the perfect sandwich:
Toast the bread! Our kids love this because it makes their sandwich feel like more than just a school lunch. It is an easy addition to help get your kiddos excited for lunch.
Pack it deconstructed. Simply pack all the components for the sandwich in their lunch box (precut, sliced, etc), for them to put together.
Serve on lettuce. For those kids who are picky about bread getting soggy (can you blame them?!) try suggesting a lettuce-wrap sandwich. This is a win in the mom books since it's sneaking in a healthy lunch, plus they will eat up their sandwich with no complaints.
Looking for more goodies to pack for lunch?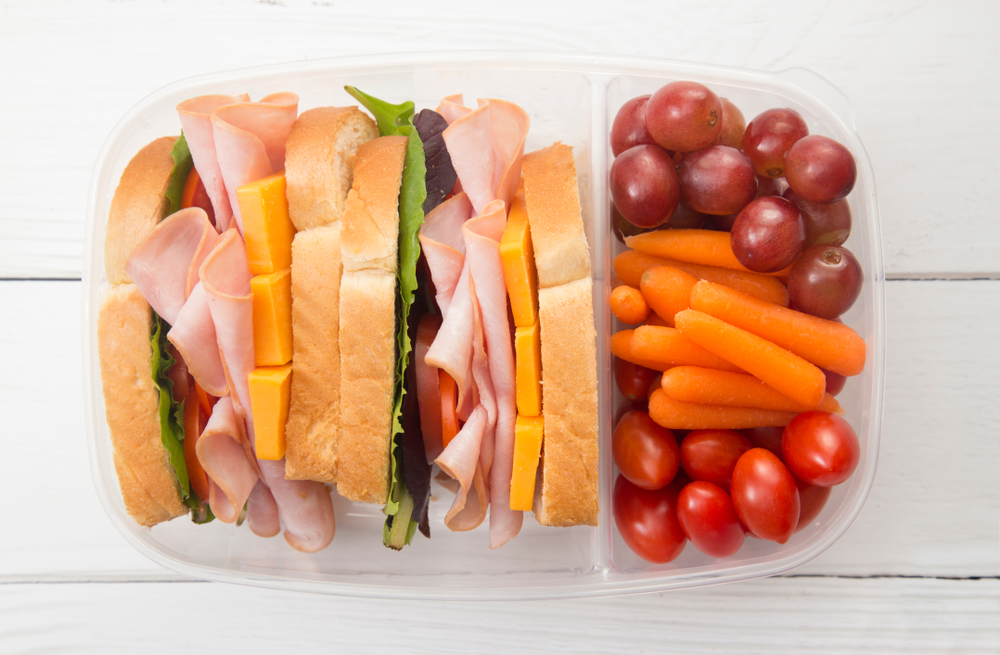 Our Classic Turkey Sandwich is complete with our Hormel Natural Choice Roasted Sliced Turkey. This all-natural, fully cooked sliced oven-roasted turkey delivers natural texture and bite for delicious sandwiches and wraps, with less sodium. Perfect for a guilt-free addition to school lunches!
Classic Turkey Sandwich
Ingredients:
Instructions:
If desired, toast the bread. This may help the sandwich not get soggy before school lunch.
Cut the head of lettuce so you have enough prepped for the week. Set aside the desired amount.
Spread mayo on 1 side of each bread slice. Then, place the lettuce, pickles (if using) tomatoes, turkey, bacon (if using), and sliced cheddar cheese. Top with the second piece of bread. Repeat for the second sandwich and place in our Meal Prep Container (#1763) with fruits of veggies to pack for lunch.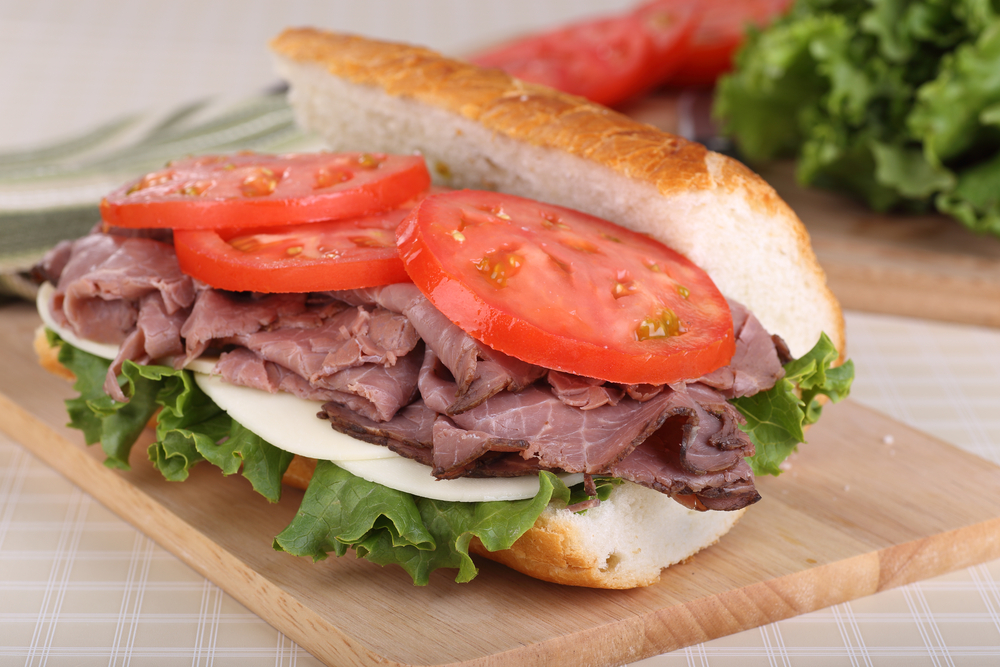 Our fully-cooked, savory roast beef slices with rich flavor is perfect for sandwiches and wraps. Paired with our delicious mini dinner loaves and loaded with veggies, this Roast Beef Sub is an easy lunch to pack for the kiddos.
Roast Beef Sub
Ingredients:
Sliced Tomato
Lettuce
3 Slices Provolone Cheese
Cucumber slices, optional
Instructions:
The mini loaves are ready to eat from the box, or you can heat at 350° for 3-5 min. for a crisp crust.
Once the loaf is prepared, top with lettuce, sliced roast beef, tomatoes, cheese, and cucumber.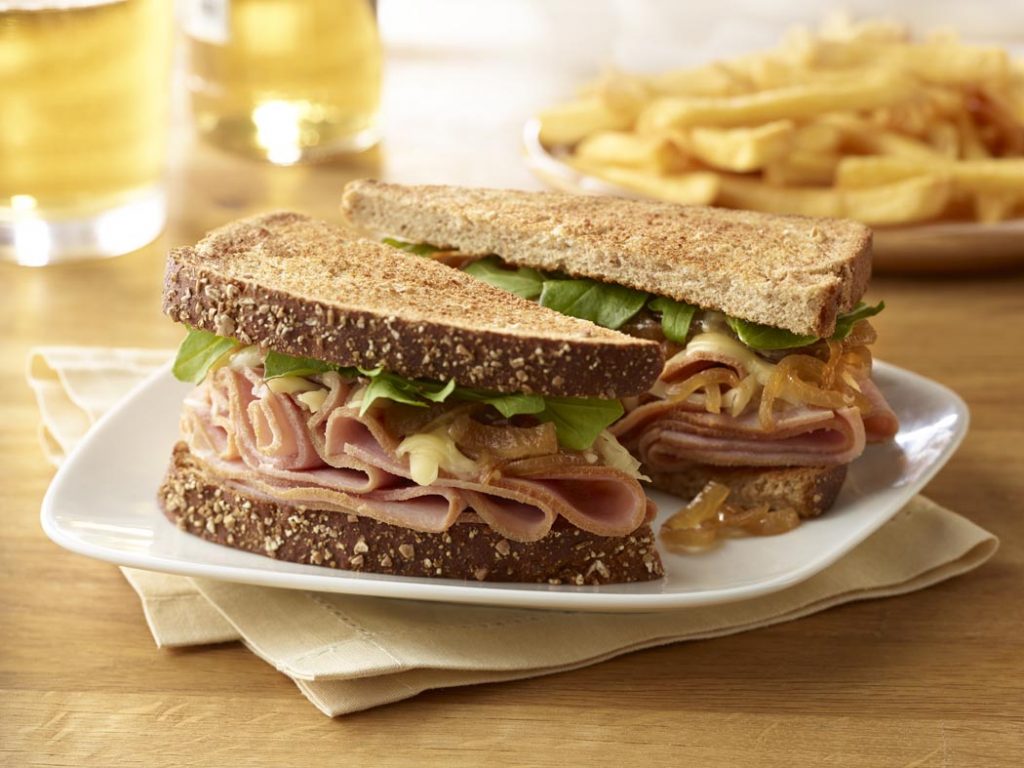 Who knew there was such thing as a "gourmet" Ham Sandwich! This Easy Ham Sandwich is full of all-natural premium Hormel ham, natural cherrywood hardwood smoked for rich flavor. The caramelized onions are a tasty addition, but the kiddos may not be fans of it- so keep it to yourself…
Easy Ham Sandwich
Ingredients:
Instructions:
Slightly toast the bread, then spread avocado oil mayo on one side of each piece of bread.
Layer one slice with ham, caramelized onions (optional), cheese, and arugula, top with second slice and place in our Meal Prep Container (#1763) with fruits of veggies to pack for lunch.
Comments