Classic Mashed Potatoes
Classic Mashed Potatoes are the perfect side for holidays or Sunday dinners. Plus, cut down on the prep work by using our Lamb-Weston Redskin Salad Dices (#2028). Our secret ingredient for extra creamy potatoes is to add a carton of Gossner Foods Shelf-Stable Whipping Cream (#1696). Then, season as needed with salt, pepper, garlic, and onion powder.
Wondering how to store mashed potatoes?
Simply store any leftovers in an airtight container in the fridge for three to five days. To reheat, simply microwave or heat in a pot until warm. Add a little more butter or milk so they don't dry out.
If you like potatoes, try these recipes: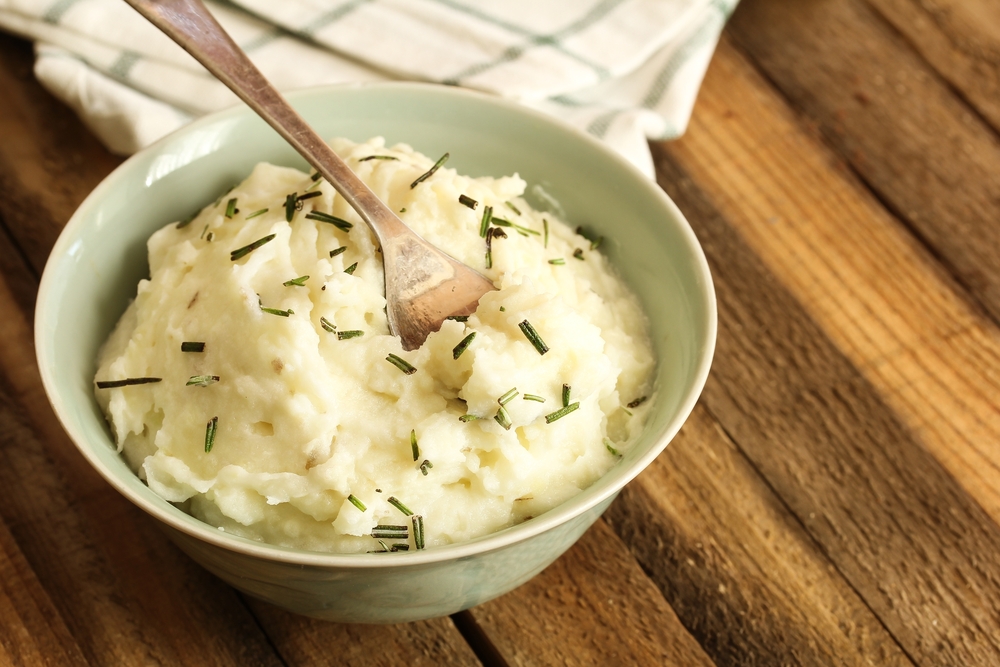 Enjoy classic mashed potatoes, made creamy by adding milk, butter, and cream. Season as needed with salt, pepper, garlic, and onion powder.
Classic Mashed Potatoes
Ingredients:
Instructions:
Bring a pot of salted water to a boil. Add the potatoes, and bring to a boil. Reduce heat to medium, and continue to cook for 10-20 minutes or until fork tender. Drain the water, reserving some for mashing.
Use a Zyliss Stainless Steel Potato Masher (#1795) to mash potatoes to desired consistency. We like to leave a few chunks.
Then, add butter, cream, milk, and spices. Mix until fully incorporated, and continue to season as needed.
Comments