Homemade BBQ Sauce: 101
With grilling season in full swing, we had to share our new favorite product: Shirley J Barbeque Sauce Mix 12 oz. Container (#3044). It is the most versatile BBQ product on the market and is perfect as a sauce, rub, marinade, or spice. Sprinkle on burgers or chicken as you grill, add water or your choice of liquids (soda, beer, fruit juice etc.) to make your own unique sauces. Just mix 1 part BBQ Sauce Mix to 3 parts water, and simmer for 2-3 minutes for best results. The whole container yields approx. 6 cups sauce, and this mix is Gluten Free! It really doesn't get better than this. Keep reading to learn more about how we'll be using this mix.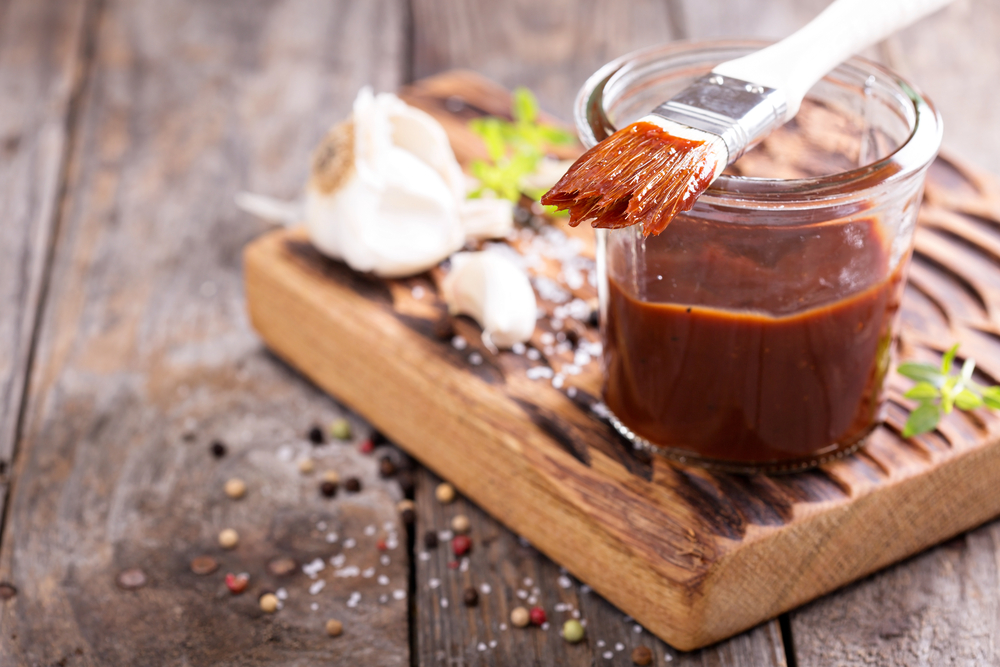 Variations –
For a fruity surprise, add peach, strawberry or blueberries.
Add espresso powder and use as a dry rub
For extra sweetness, mix in honey or maple syrup.
If you're craving more heat, add dried chipotle chiles.
To add southwestern flare, add roasted green chiles.
Uses –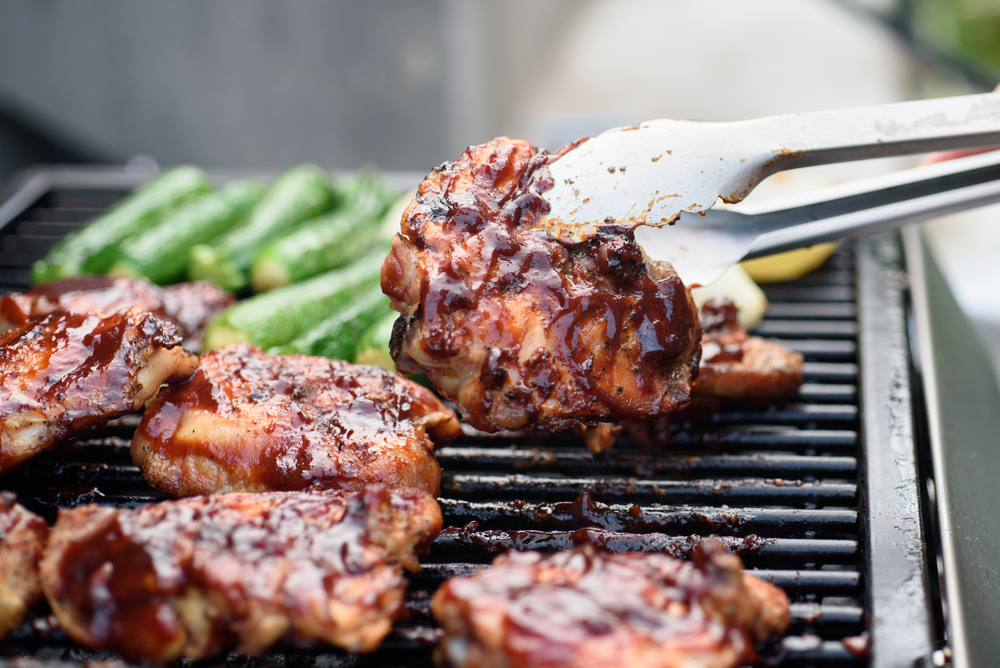 BBQ Grilled Chicken Thighs
First, add the avocado oil, vinegar, and 1 Tbsp of the mix to a Ziploc Gallon Bag (#2777). Then, add the chicken and marinate for at least one hour, or overnight for best results.
Then, prepare the sauce by mixing Shirley J BBQ Sauce Mix with water in a small pot. Stir until smooth, and simmer for 2-3 minutes.
Heat your grill to medium low, then add the chicken. After 10 minutes, baste the sauce on top, flipping the chicken so it's fully covered. Continue for about 20 minutes, or until the internal temperature reaches 165 F and the sauce has thickened.
Remove from grill and let rest before cutting into it. If desired, top with more barbecue sauce, making sure it isn't the same bowl as was used for basting. Enjoy!
Comments
Loaded Baked Beans - Alisons Pantry Delicious Living Blog - […] Homemade BBQ Sauce: 101 Spiffed Up Frozen Fries Summer BLT Dip SharePinTweet0 Shares 0Shares Share on Facebook Share on…
Bacon Jalapeno Jam - Alisons Pantry Delicious Living Blog - […] Loaded Baked Beans Homemade BBQ Sauce: 101 SharePinTweet0 Shares 0Shares Share on Facebook Share on Twitter […]