Summer Breakfast Ideas
When the kids are home for summer, it can feel like a chore to think of breakfast ideas. Today, we are sharing two incredibly easy meals to start the day off right. Let us know what you think!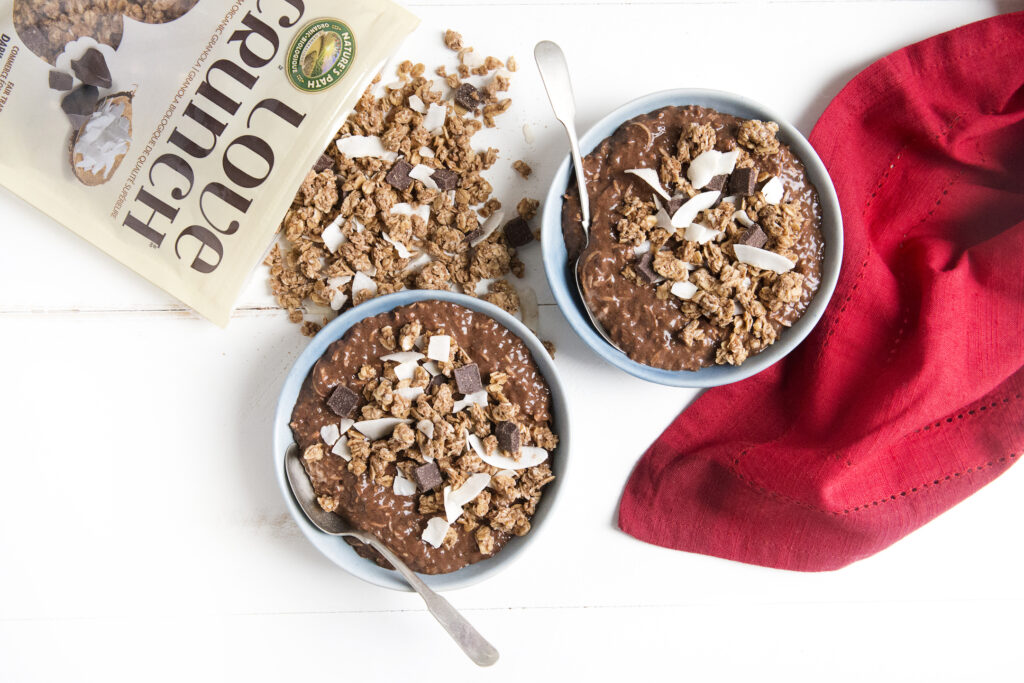 Breakfast or a treat? You won't be able to tell the difference with this Chocolate Macaroon Chia Pudding. Chia seeds are high in protein, fiber, and more plant-based Omega-3, so you can feel good about feeding this to your family.
Chocolate Macaroon Chia Pudding
Ingredients:
2 tbsp pure maple syrup
1/3 cup shredded coconut
Instructions:
Combine all ingredients, except the granola, in a bowl and stir to combine.
Refrigerate for several hours or overnight. Top with granola and serve.
Recipe from May 2022 catalog.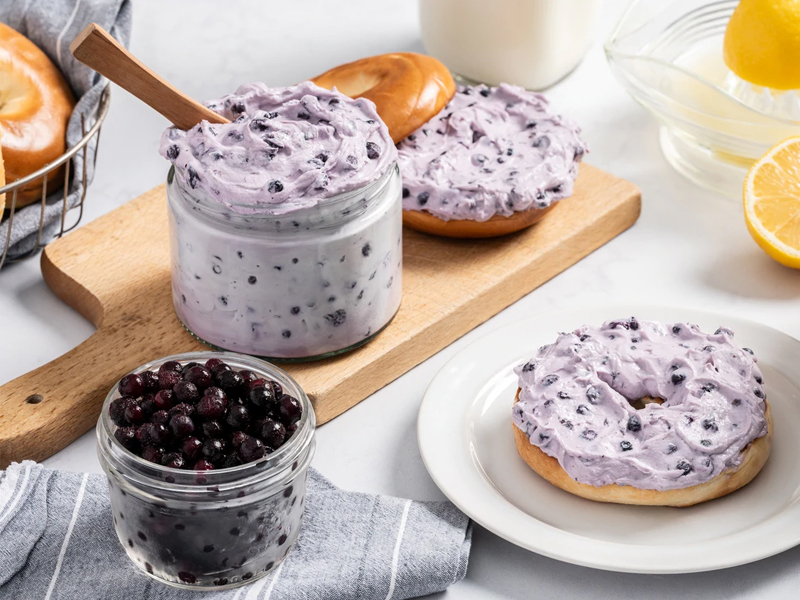 Delicious, fluffy gourmet bagels baked at home, topped with an easy homemade blueberry cream cheese with Wyman's Blueberries.
Bagels and Wild Blueberry Cream Cheese
Ingredients:
Instructions:
For the bagels, remove 6 from freezer. Line baking tray with parchment paper and spray. Cover tray with plastic tightly and place in the refrigerator for a minimum of 6 hours.
Then, remove tray from fridge, remove cover and leave product at room temperature until the dough has doubled in size. Approximately 90-120 minutes.
Then, place bagels in 375F** oven and bake for 12-17 minutes, or until brown. For a crispier crust mist dough with water before baking.
For the cream cheese, add the blueberries, honey, lemon juice, lemon zest, and vanilla to a saucepan. Bring to a boil, them simmer for 7 to 10 minutes or until thickened.
Meanwhile, whip the cream cheese until fluffy. Add the blueberry sauce, and fold in until combined.
Once the bagels are done, carefully cut in half and spread on the cream cheese. Enjoy!
Adapted from: https://www.countryhillcottage.com/blueberry-cream-cheese/
Looking for for easy breakfast ideas?
Comments