Potluck Sides
It's not a successful potluck without sides! Read on for two mouthwatering Potluck Sides for your next bbq.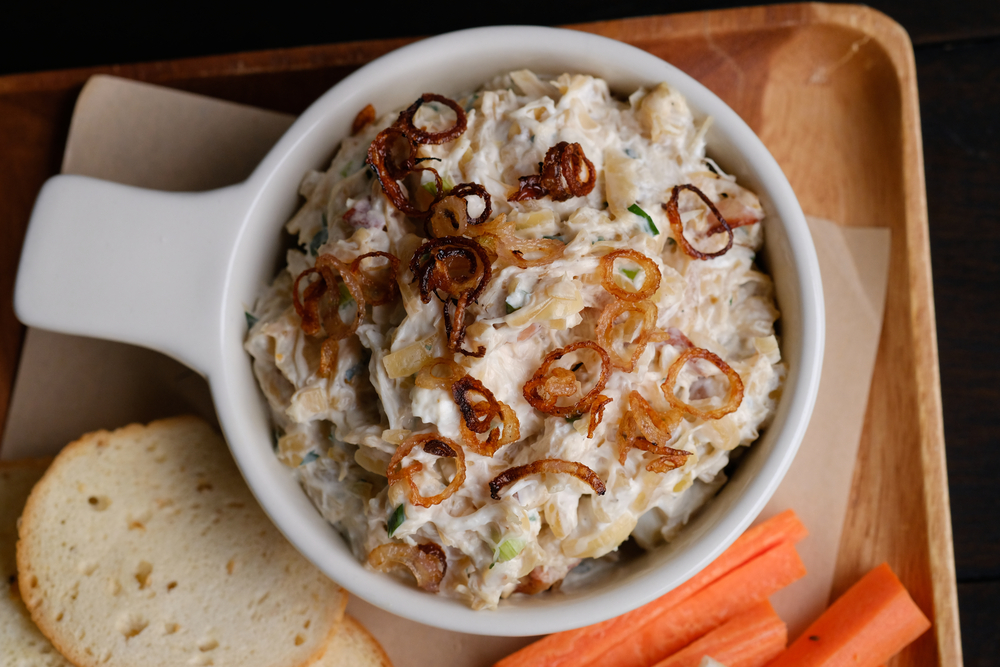 Calling all BLT fans! This potluck side is for you. Enjoy a cream cheese and sour cream base mixed with bacon, ranch dressing, tomatoes, cheese, and onion. You can serve it with chips, crackers, naan bread, toast, or even vegetables.
Summer BLT Dip
Ingredients:
Instructions:
Cook bacon until evenly brown and crisp; blot well on paper towel. Chop into smaller, bite-size pieces.
In a medium bowl, combine mayonnaise and sour cream. Stir in Rosie's Ranch Dressing Mix. Fold bacon into the sour cream and mayonnaise mixture. Allow flavors to meld in the fridge for several hours or overnight.
Mix in tomatoes, and other optional ingredients, just before serving.
Garnish top with a few diced tomatoes and green onions.
Serve with bread, chips, or crackers.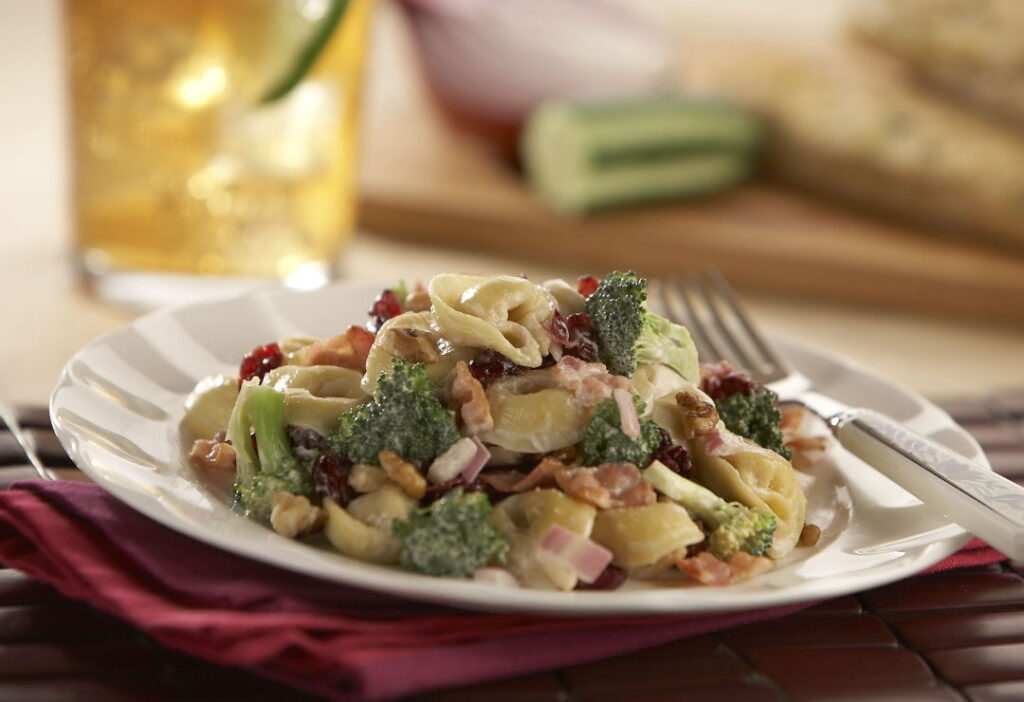 Who doesn't love a good pasta salad? This tortellini salad features bacon, onion, dried cranberries and cheese-filled tortellini in a creamy balsamic sauce. You won't go back to any other pasta salad recipe after this!
Cheese Tortellini Broccoli Salad
Ingredients:
Instructions:
Bring a large pot of water to a boil and cook tortellini according to the package instructions. Rinse with cold water, drain well and set aside.
Meanwhile, preheat oven to 375 degrees. Place bacon on a foil lined, rimmed baking sheet. Bake for 15-18 minutes until the bacon is brown and crisp. Transfer cooked bacon to paper towels; crumble and set aside.
In a large serving bowl, combine the cooled tortellini, broccoli, onion, and dried cranberries. In a small bowl, stir together the mayonnaise, sour cream, balsamic vinegar, and sugar. Pour the dressing over the tortellini salad and toss until well mixed.
Refrigerate for at least two hours or up to six. When ready to serve, stir in the crumbled bacon and chopped walnuts.
Recipes are featured in our July 2022 catalog.
Looking for more potluck sides?
Comments
New Products for Backyard BBQ's - Alisons Pantry Delicious Living Blog - […] Potluck Sides Mike's Hot Honey Ribs Chipotle Turkey Burger SharePinTweet0 Shares 0Shares Share on Facebook Share on Twitter Tags:…
Loaded Baked Beans - Alisons Pantry Delicious Living Blog - […] BBQ Sauce: 101 Spiffed Up Frozen Fries Summer BLT Dip SharePinTweet0 Shares 0Shares Share on Facebook Share on Twitter…