Slow Cooker Teriyaki Chicken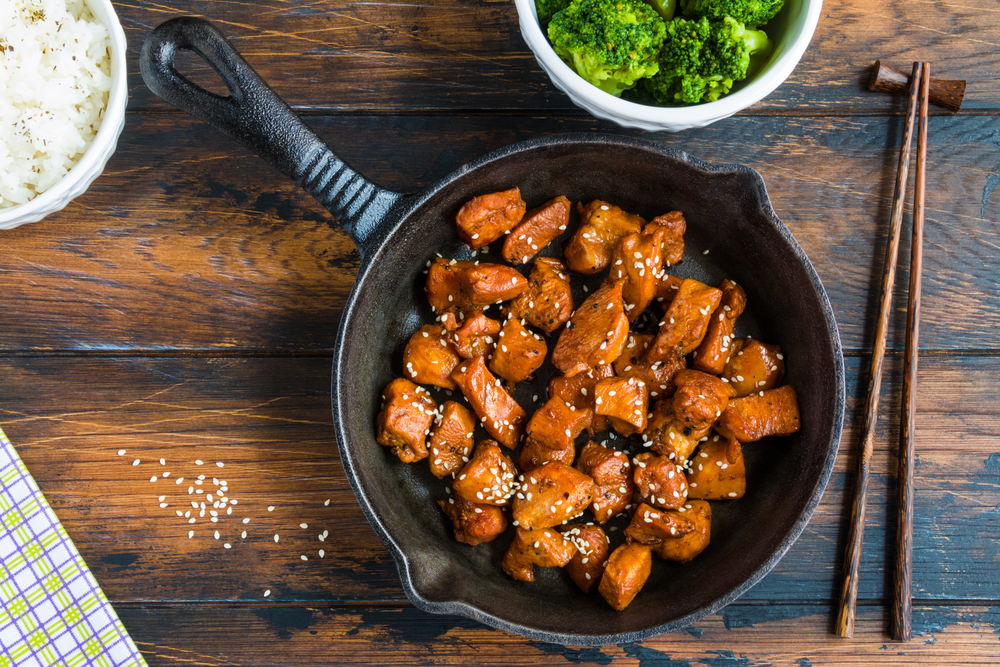 This slow cooker teriyaki chicken recipe is quick to throw together on even your busiest days and still get a delicious dinner on the table.
Slow Cooker Teriyaki Chicken
Ingredients
Instructions:
Place chicken in the Crock-Pot.
In a medium bowl combine sugar, soy sauce, vinegar, ginger, garlic, and pepper. Pour over chicken and cook on LOW for 4-5 hours. (Check at 3 hours for doneness, if possible)
Carefully remove chicken from slow cooker, chop into cubes, and set aside.
Strain the cooking liquid into a skillet and bring to a boil.
In a small bowl, whisk cornstarch and water until combined.
Slowly add cornstarch mixture to boiling liquid and reduce to a simmer. Allow sauce to thicken for 2-3 minutes then toss the chicken back in. Coat chicken with sauce and let heat through.
Serve with Uncle Ben's Jasmine Rice and Flav-R-Pac Shelled Edamame
Comments
Slow Cooker Tangy BBQ Chicken - Alisons Pantry Delicious Living Blog - […] Slow Cooker Teriyaki Chicken […]