Steakhouse Meal from Home
Enjoy a Steakhouse-quality meal from the comfort of your home! Complete with baked potatoes, steak, and your favorite sides. We love how easy this meal is to put together. Plus, everyone in our family gives it two thumbs up! We love preparing this for special occasions like Valentine's Day, anniversaries, birthdays, or Father's Day.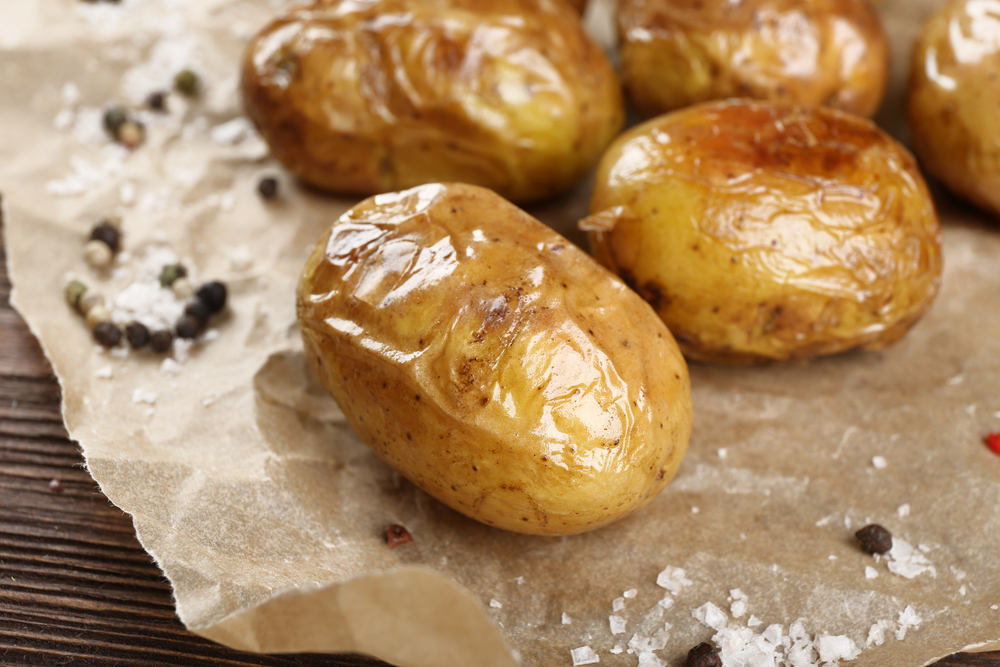 Crispy on the outside and fluffy on the inside, these Steakhouse Baked Potatoes are the perfect way to make a baked potato.
Steakhouse Baked Potatoes
Ingredients:
Russet potatoes
Canola oil
Instructions:
Preheat oven to 400 degrees.
Scrub desired amount of russet potatoes and place them on a foil (#1963)-lined baking sheet (#5957).
Use a fork to poke each potato once on each end (to release steam and make for a fluffy finished result).
Rub potatoes with canola oil, sprinkle with coarse salt.
Bake for one hour (slightly longer for potatoes that are very large).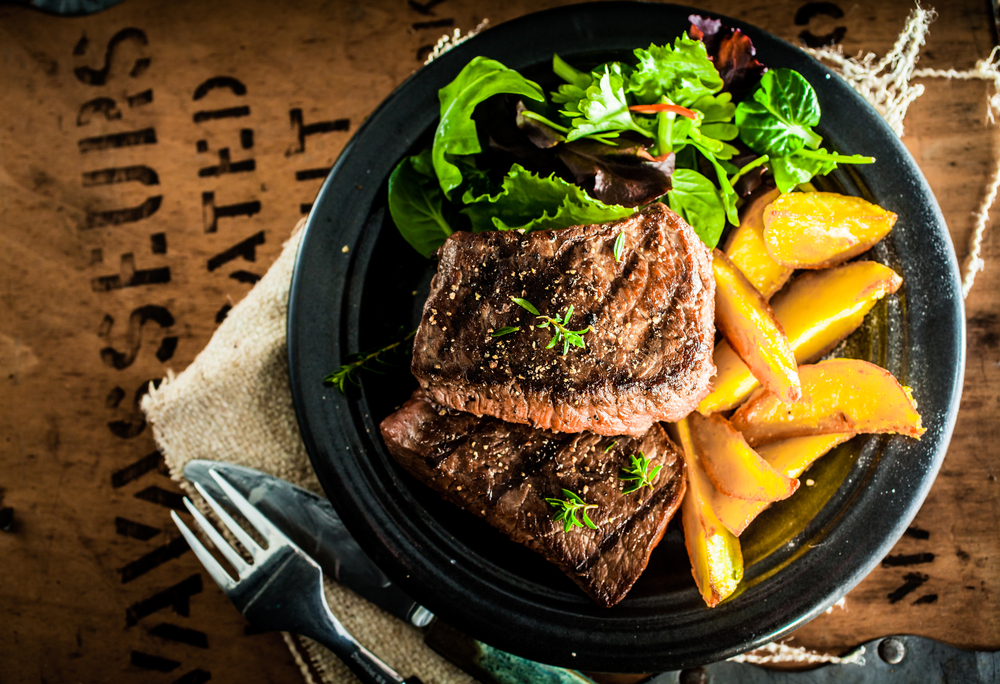 Our Flat Iron Steaks make for an easy meal! Jamie Ashcraft shared, "My absolute favorite steak in the world is the Double Red Provisions Flat Iron Steak (#6044). It is so easy and just melts in your mouth when you eat it. We don't even add any seasoning and my husband didn't even add barbecue sauce last time I prepared it this way! (And he usually douses his steak with sauce.)"
Easy Flat Iron Steaks
Ingredients:
Instructions:
Bake from frozen for about 25 minutes at 400F. Remove from the oven and sear in a hot skillet for 1-2 minutes per side. Then, let it steam on a tinfoil covered plate for about 8 minutes.
AP Steakhouse Favorites to Enjoy from Home
Complete with your favorite sides! Enjoy a Steakhouse quality meal from the comfort of your home with some of our customer favorite sides.
Comments
Creamy Garlic Shrimp & Steak - Alisons Pantry Delicious Living Blog - […] Steakhouse Meal from Home […]
Chef Shamy Steakhouse Butter Seared Steak - Alisons Pantry Delicious Living Blog - […] Steakhouse Meal from Home Stacee's Stay at Home Date Night Steak & Egg Breakfast […]