Strawberry Lemonade Slush
Lemonade is a go-to drink during the warm summer months, which is just one reason we love having Country Time Lemonade Drink Mix (#2536) in our pantry. But, on those extra hot days where iced lemonade doesn't hit the spot- we knew we needed to try something new. Enter: Lemonade Slushes. This refreshing drink is ready in minutes and only requires a handful of ingredients, which we're sure you have on hand. Monin Strawberry Fruit Purée (#2632) is perfect for this, but you can also use fresh or fruit to change up the flavors.
So many flavors to try!
Change up the flavors and use frozen fruit in place of the ice cubes. Here are a few of our favorites: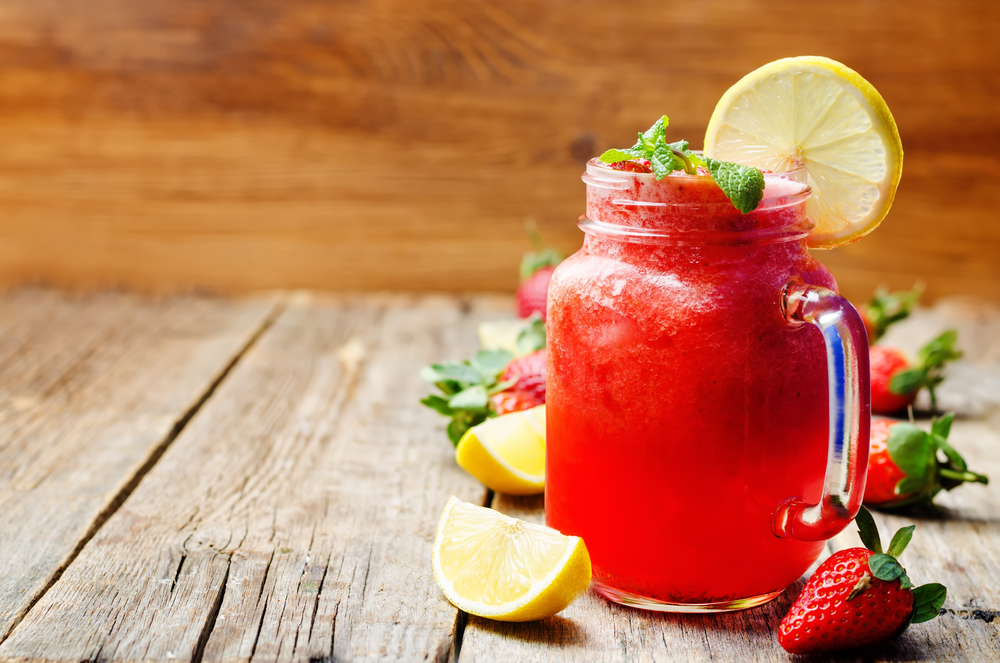 Strawberry Lemonade Slush is a refreshing drink ready in minutes, and only requires a handful of ingredients.
Strawberry Lemonade Slush
Ingredients:
Instructions:
If you like this recipe, try these:
Comments
Grilled Apple Cider Glazed Pork Chops - Alisons Pantry Delicious Living Blog - […] Potatoes (#7944), and a nice salad. And don't forget the drinks, serve dad a refreshing Strawberry Lemonade Slush or…
Creative Ways to use Country Time Lemonade Mix - Alisons Pantry Delicious Living Blog - […] Strawberry Lemonade Slush Raspberry Lemonade Ice Pops Watermelon Lemonade […]