3 Refreshing Drinks
With summer just around the corner, we're starting to think of ways we'll cool down in the heat of the sun. These fruit-infused drinks will leave you feeling refreshed and ready to take on the day.
Why fruit infused water instead of soda or juice?
When you think of a summer BBQ, there's usually a few drink options: Root Beer, Coke, Lemonade, etc. So, why do we like fruit infused water over those other delicious drinks?
Better flavor. The flavor is gentle and refreshing rather than strong and overpowering.
Less sugar. To be completely honest, this isn't always a concern for us. But, we prefer natural sugars to get the other added benefits (listed below).
Health benefits. Depending on the fruits or herbs you put in your water, there are endless benefits. For example, lemon is known to provide beauty benefits (evening out skin texture), in addition to regulating pH levels and providing Vitam C.
Looking for something to eat with your drink?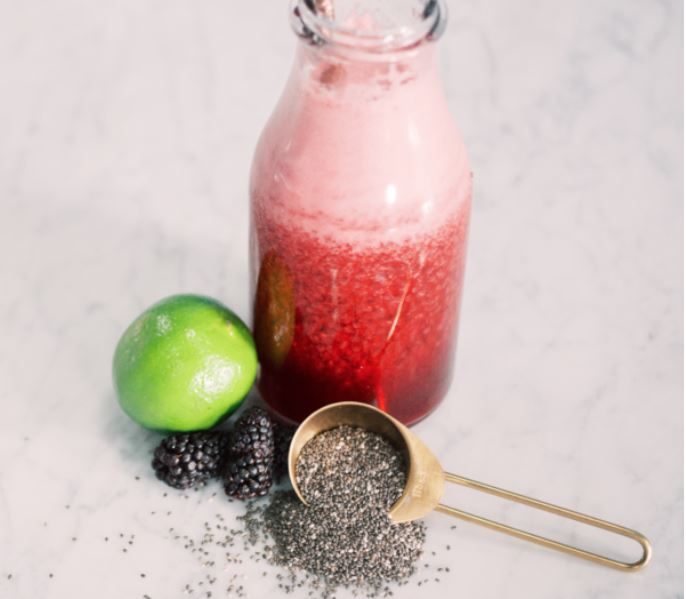 This Blackberry Water is refreshing, slightly sweet, and an amazing water infusion. It will make meeting your daily water goal just a little bit easier.
Blackberry Mint Lime Chia Water
Ingredients:
Instructions:
Start by mixing 2 cups of water with the Chia seeds. Stir, and then set aside for 30 mins so the Chia seeds can gel up.
In a blender, combine the blackberries, lime juice, mint leaves, maple syrup, and 2 cups of water.
Blend until completely smooth.
Strain mixture into a pitcher.
Add the chia seed water into the pitcher. Stir thoroughly.
Serve on ice and enjoy!CALORIES: 67, PROTEIN: 2G, FAT: 2G, CARBS: 12G, SERVES: 6
Adapted from: https://www.betterbodyfoods.com/recipes/blackberry-mint-lime-chia-water/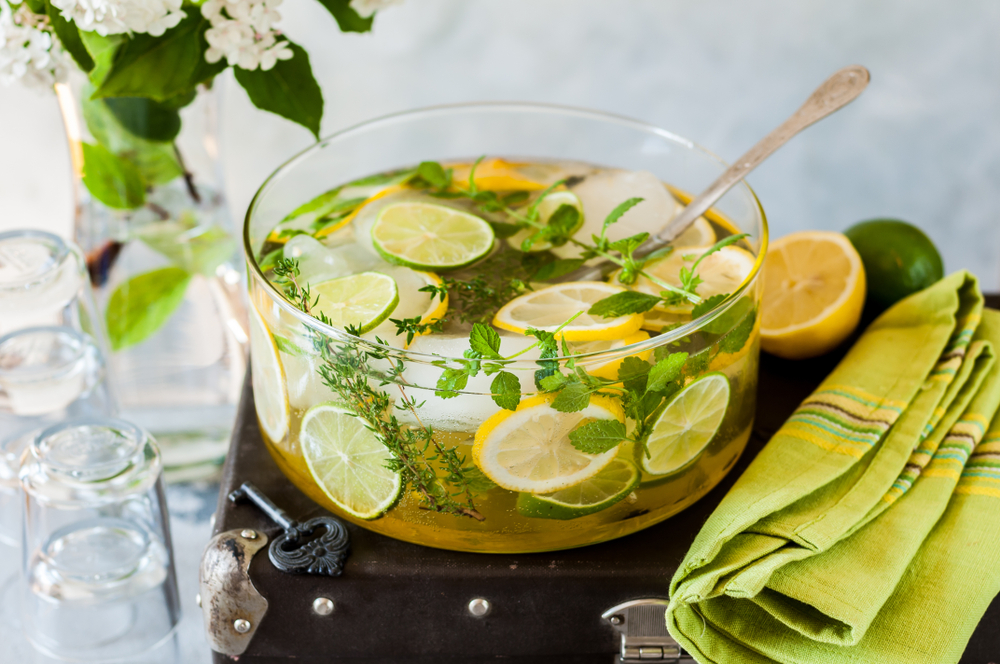 We love this drink recipe because you can simply make it flavored water or lemonade. Plus, there are lots of health benefits to adding lemon to your water. And, the flavor is amazing!
Fresh Lemon Lime Thyme Lemonade
Ingredients:
1 lemon (cut in half or thick slices), can do 1/2 lemon + 1/2 lime
6 sprigs fresh thyme (** scrunched or muddled a little bit to release their flavor)
1 gallon water
ice
Optional: You can mix the water with lemonade (#2536) for a stronger flavor
Instructions:
To the container add the lemon, thyme, and 1/4 gallon water.
Cover with a thick layer of ice and put in the refrigerator overnight to steep.
In the morning, fill the rest of the way with water & ice.
Enjoy!
Adapted from: https://www.geniuskitchen.com/recipe/lemon-thyme-flavored-water-514761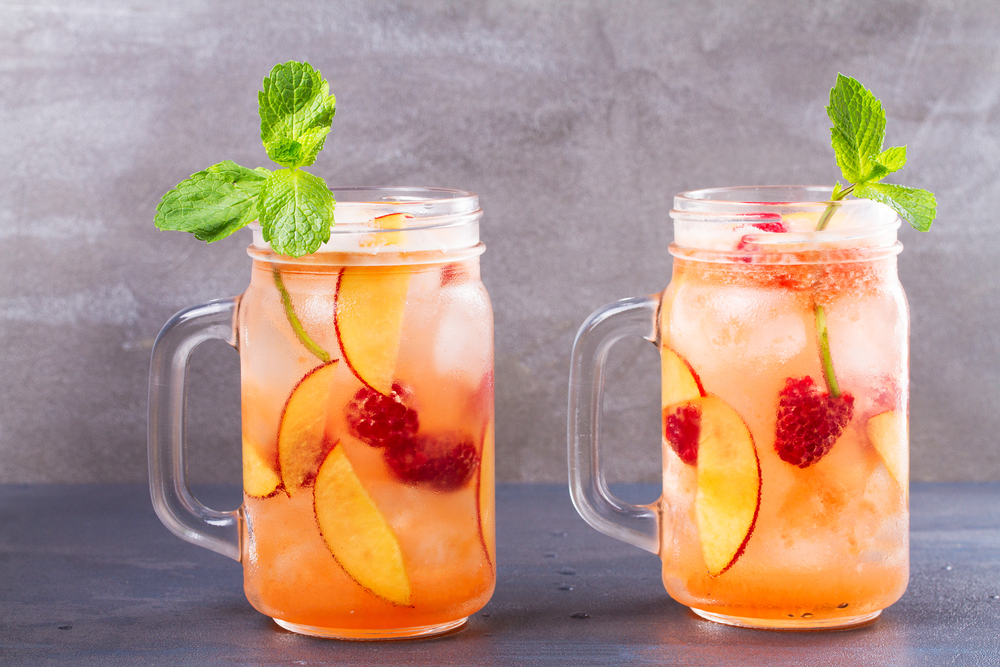 This drink always reminds us of a beautiful summer sunset. The colors of the peach and raspberry mixed together result in a pleasant-looking drink, not to mention the delicious and sweet flavor!
Raspberry Peach Lemonade
Ingredients:
Instructions:
To a blender add peaches, raspberries and 1 cup of water. Blend until smooth and a liquid like consistency. Pour mixture through a strainer (use a spoon to push the liquid through the strainer so you get as much juice as you can)
To a pitcher add 7 cups of water, fresh lemon juice, sugar and raspberry peach mixture. Stir and serve over ice.
Recipe notes:
*We like using our Raspberry crumbles and only pureeing 1/2-3/4 cups, leaving some out to have some of the crumbles in our drink.
*If you don't have fresh lemon juice, you can also make about 10 cups of lemonade to get the lemon flavor.
*Looking for less sugar? We also like just infusing the water and taking the sugar out.
Adapted from: https://www.joyfulhealthyeats.com/homemade-raspberry-peach-lemonade-recipe/
Comments
Watermelon Lemonade - Alisons Pantry Delicious Living Blog - […] Rsapberry Peach Lemonade […]