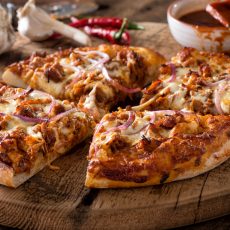 We'll take any excuse to celebrate with food, so for National Pizza Party Day we'll be having a pizza night with DeIorio's Pizza Dough Ball (#2377). This dough is great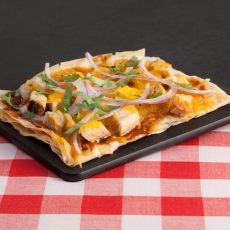 Fillo dough is great for everyday recipes like pot pies, quiches, and calzones, but also fun for special occasion treats like holiday baklava. It's quick and easy to use, and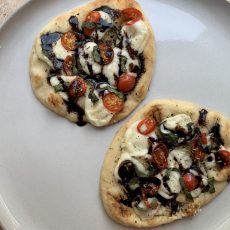 Personal sized pizzas ready in under 20 minutes! Fluffy naan bread smothered in garlic butter, topped with mozzarella cheese, garden fresh tomatoes, balsamic glaze, and basil. This is a great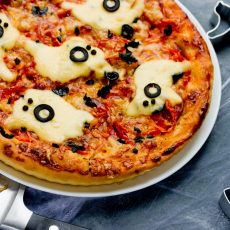 Celebrate Halloween by making this ridiculously easy Ghost Pizza featuring our Rizzuto Pizza Dough. Your kids will love it! Plus, you can use any Halloween-inspired cookie cutter for the cheese.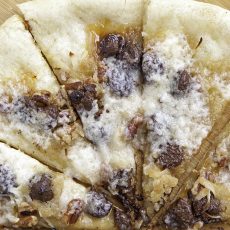 These two dessert pizzas are a delicious way to finish off your next pizza night. Plus, it's easier than ever with our favorite Alison's Pantry Pizza Products! 3 essential Alison's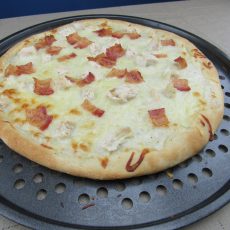 This Chicken Bacon Ranch Pizza is the best of both worlds- a delicious pizza, with a creamy white sauce! Plus, in our opinion, you can't really go wrong with bacon.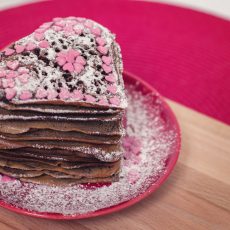 When it comes to Holidays, a lot of the time we think of Holiday foods to make for our kids. We want to make sure our kids have a sweet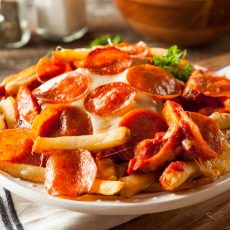 An easy and delicious appetizer for both pizza and fry lovers! Pizza fries are the perfect game day treat, and you can add any toppings you want. Pizza Fries Ingredients: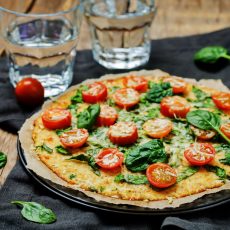 Are you tired of all the holiday treats yet? Take a break from all the sweets with this delicious pizza crust! You can even make mini pizza crusts so everyone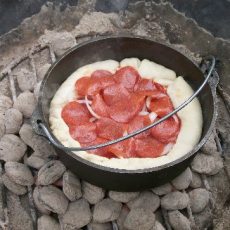 Summer is here and nothing beats a lazy evening sitting around the campfire eating s'mores and telling jokes. It's a great way to build relationships, relax, and have fun. And