Making Pizza: 101
Making pizza can seem daunting, but we're sharing a few tips on how to make pizza night enjoyable again. Not only is it insanely fun to make, but it will save you money! With DeIorio's Pizza Dough Balls (#2377), each dough ball is only about $2.20, vs. $5.99 at a well-known pizza shop. Keep reading for some of our best pizza making tips.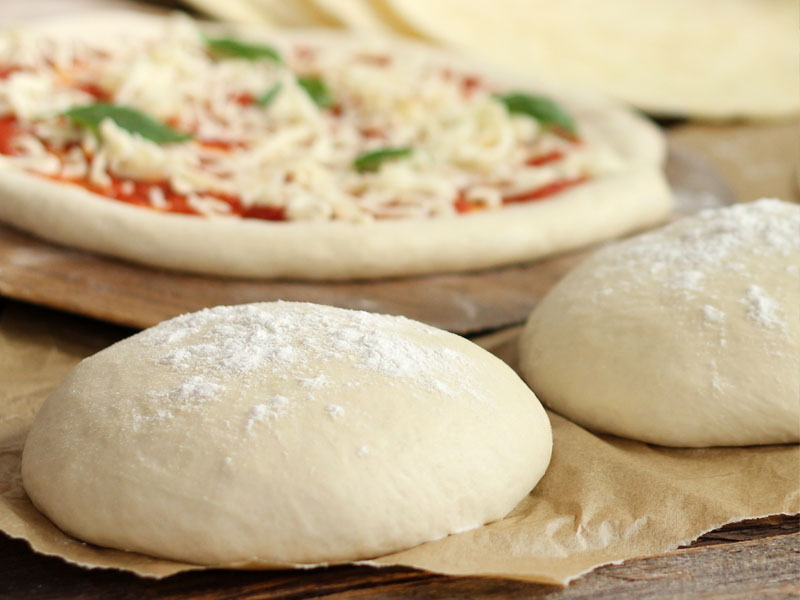 Start with the base
Other than deciding which toppings to use, making the dough is the hardest part. But, with DeIorio's Pizza Dough Balls (#2377), you won't have to worry about that anymore. Simply thaw in the fridge overnight, roll out into a circle, and add your favorite toppings. Other than the ease of prep, we love that these dough balls can be transformed into thin style, Chicago style, or even calzone style pizzas.
If you're looking for a Gluten-Free option, try Venice Bakery GF Plain Pizza Crust (#2573) or Caulipower Cauliflower Pizza Crust (#1546 or #1547).
Pantry Tip: Brush melted Chef Shamy Garlic Butter (#8124) along the outside of the dough for a deliciously buttery crust.
Next, choose your sauce.
Although we love a traditional red pizza sauce (see below!), depending on the toppings, it's great to switch things up. Here are a few other favorites:
Alfredo Sauce
Infused Oil (garlic, herb, tuscan, etc.)
Pesto
Balsamic Glaze
Buffalo Wing Sauce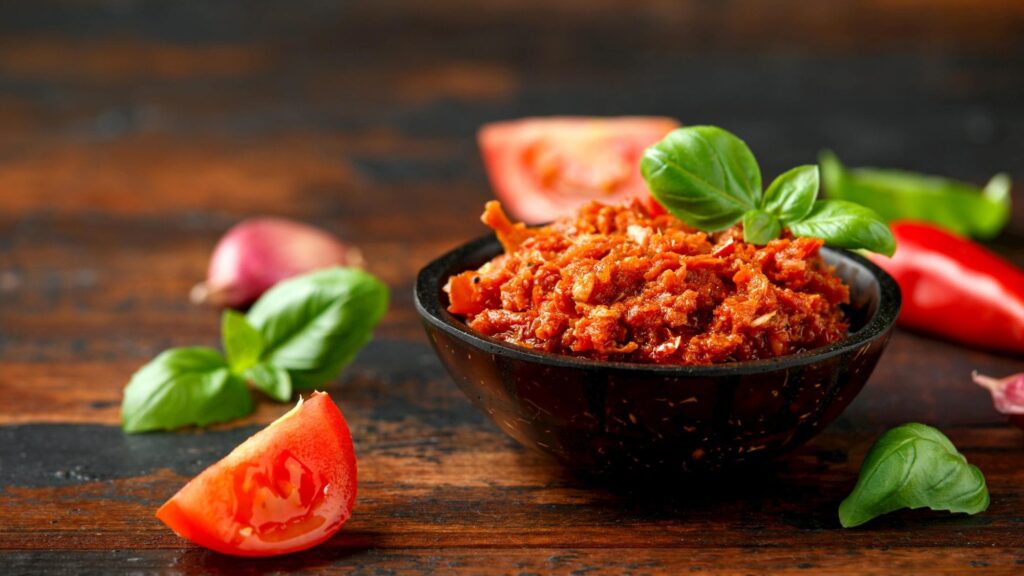 With only three ingredients, you'll never want store bought pizza sauce again!
SupHerb Pizza Sauce
Ingredients:
Instructions:
Place avocado oil, SupHerb Farms Fusions® Italian Blend and sun-dried tomatoes in a mixing bowl and blend well to form a sauce.
Optional: heat in a saucepan to infuse flavors more, before use.
Now, stack your pizza!
While we love a classic pizza topped with Kirkland Shredded Cheddar Jack Cheese (#1860) or Creminelli Uncured Pepperoni (#2881), there are so many other possibilities out there. Get creative and play around with different combinations for your toppings.
Whatever toppings you add, don't forget to sprinkle with AP Parmesan Garlic Perfection (#2475) and crushed red pepper flakes before serving.
Time to cook!
There are a few different cooking methods for your pizza. No matter which method you choose, a pizza stone or pizza screen is recommened for a deliciously crisp crust. If using a pizza stone, dust it with corn meal before adding the dough.
Smoker: Preheat to 450F with pizza stone. Carefully slide the prepared pizza onto the stone, and smoke for about 15 minutes, or until golden brown.
Oven: Preheat oven to 475F with pizza stone. Carefully slide the prepared pizza onto the stone, and bake for 10-15 minutes, or until golden brown.
Dutch Oven: Preheat dutch oven with charcoal coals or wood. Add oil to the bottom of the dutch oven, then add pizza dough followed by sauce and toppings. Place dutch oven back on the coals, then cook for about 10 minutes or until golden brown.
Looking for more Italian-inspired cuisine?
Comments