The Best Meatballs & Marinara Sauce
The name doesn't lie! This truly is the best meatball and marinara sauce recipe out there! When SupHerb farms shared this recipe with us, we knew we had to try it. Their Executive Chef wrote this recipe and we've been drooling ever since. We paired this with Pepperidge Farm Garlic Toast Slices (#2933) and served it over a bed of Barilla Spaghetti Noodles (#1331), and it was a hit.
If you haven't tried SupHerb products before, here are a few things we love:
They are fresh herbs washed, trimmed, chopped and individually quick frozen, so you can use just what you need and save the rest for later.
They have 2 years frozen shelf life from the date they're packaged. This means there's no waste! 100% usable.
Their blends only contain whole ingredients, there is nothing else added. Meaning, their products are Non-GMO and gluten free.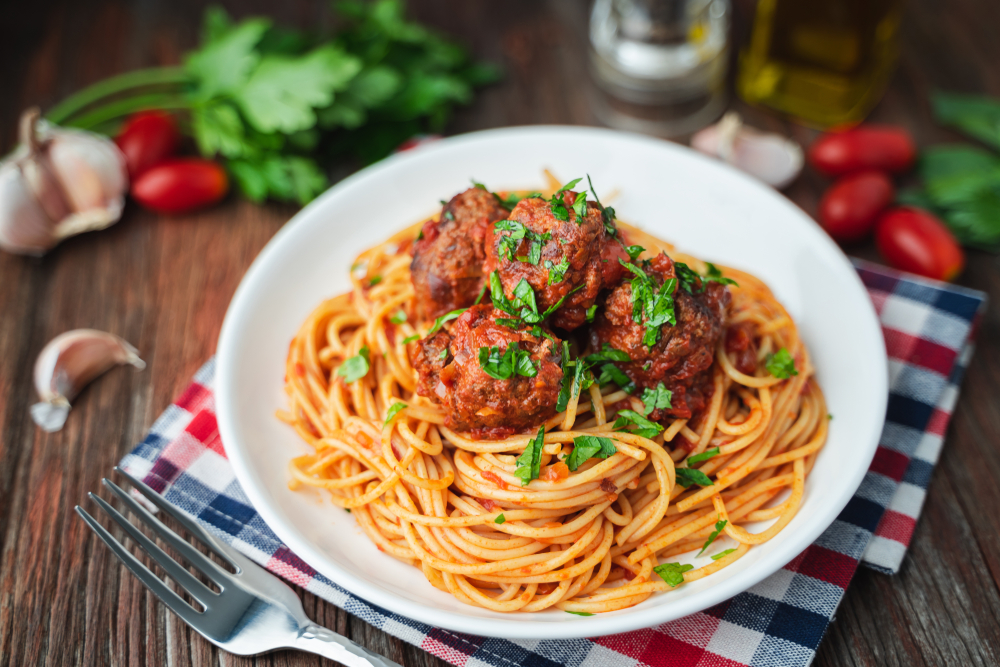 Meatballs
Makes 18 to 20 meatballs.
Ingredients:
Instructions:
In a sauté pan over, medium heat add olive oil. Brig up to temperature and add onions and red pepper flakes. Sauté until the onion are translucent. Take off the heat and allow the onions to cool.
In a large bowl add breadcrumbs and heavy cream. Allow the cream and breadcrumbs to sit for 10 minutes. Add all the rest of the ingredients including the onions with the cream and breadcrumbs. Mix well using your hands. Shape your meatballs into your desired size. Place meatballs on a baking sheet. Place meatballs in a preheated oven at 350. Cook for 15 minutes or until the meatballs are done.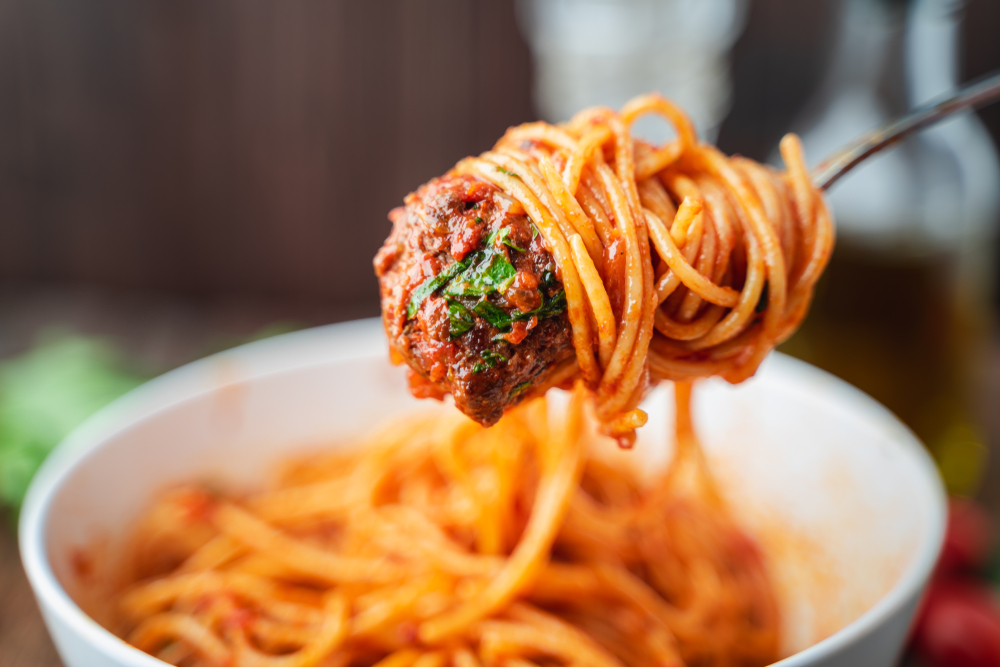 Marinara Sauce
Yields: 2 quarts
Ingredients:
¼ cup extra virgin olive oil
¼ pound pancetta
2 medium onions diced into ¼ inch cubes
4- 28 oz cans of diced tomatoes ( I use San Marzano tomatoes )
Regal Coarse Sea Salt (#1147), to taste
Instructions:
Coat a large saucepot with olive oil and add the pancetta. Bring the pot to a medium-high heat and cook the pancetta for 4 to 5 minutes. Add the onions, season generously with salt and stir to coat with olive oil. Cook the onions for 6 to 7 minutes stirring frequently. The onions should become very soft and aromatic but have no color.
Pass the tomatoes through the food mill or in a food processor. Add the tomatoes to the pot and rinse out 1 of the empty tomato cans with water and add that water to the pot (about 2 to 3 cups). Season generously with salt and TASTE IT!!!! Tomatoes take a lot of salt. Season in baby steps and taste every step of the way. Cook the sauce for 2 to 3 hours, stirring occasionally and tasting frequently
Recipes from: Supherb Farms
We take no credit for this recipe- just showing how to use it with Alison's Pantry products.
Comments