2 Ways to use Monin Puree for Spring
AP Customers are always excited when we offer Monin syrups in our catalogs, and we've found another to love- Monin Purees. More than just a syrup, these juicy purees add the sweetness of fresh strawberries and raspberries to lemonades, sodas, iced teas, and more. Keep reading for two ways we'll be using them this spring!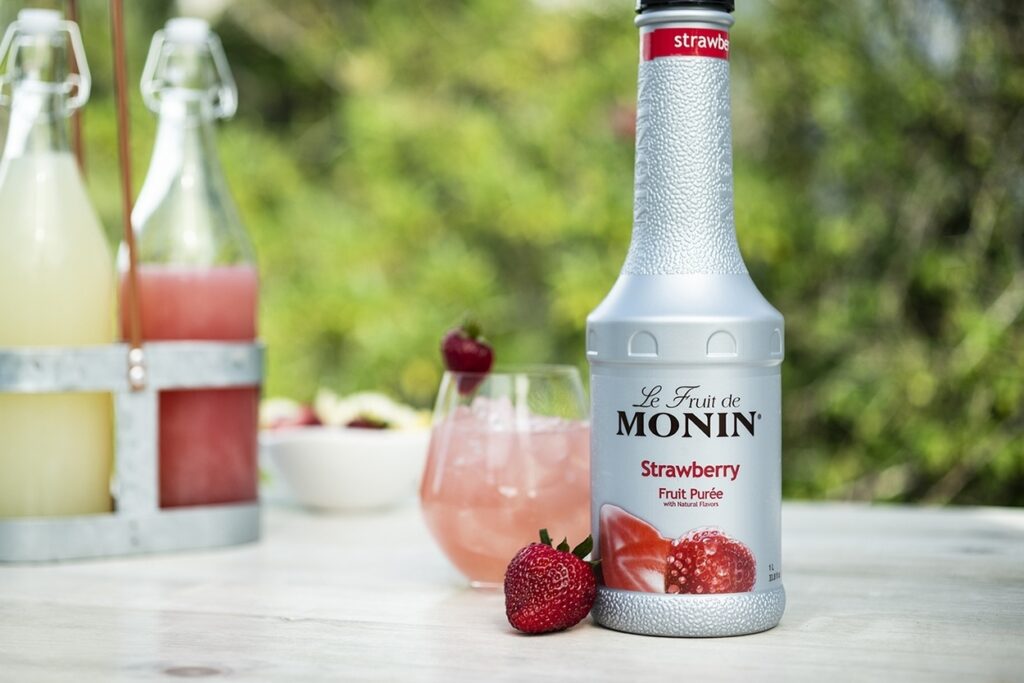 This quick summer drink features Monin Strawberry Puree (#2632), adding the sweetness of fresh strawberries without the hassle. It takes less than 10 minutes to make, so you can sit back and relax with a refreshing drink.
Monin Strawberry Puree Lemonade
Ingredients:
Instructions:
Add the puree, drink mix, and water to a container and stir to combine. Add ice cubes, then refrigerate until ready to serve.
If desired, garnish with fresh strawberries or mint.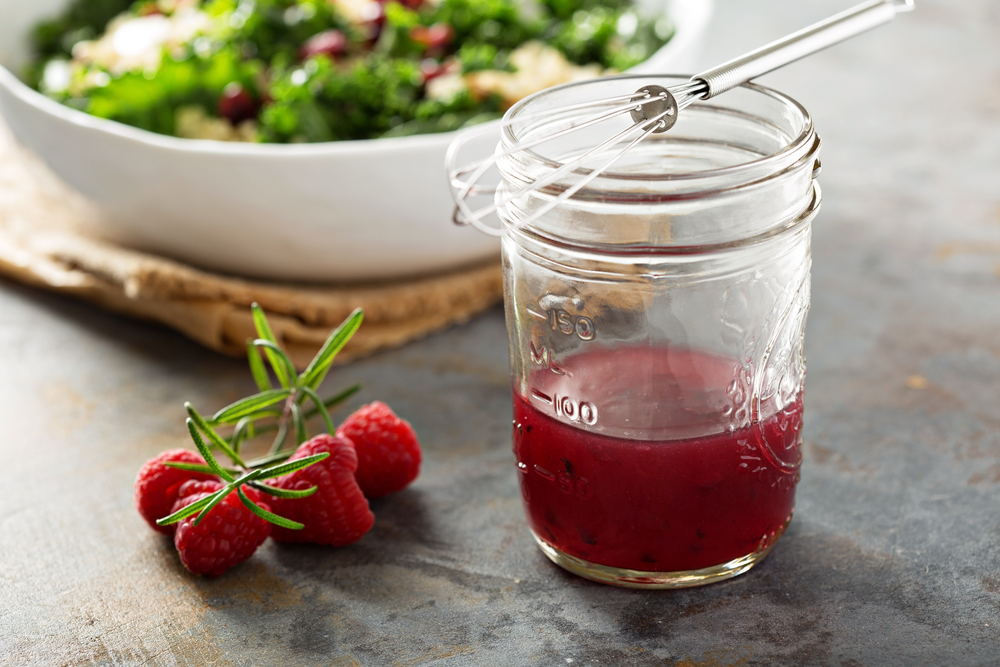 A deliciously tart way to finish off your favorite salad! This dressing has a burst of antioxidants from the raspberries, and pairs well with greens like arugula. Try it over a spring mix with microgreens, sliced pears, and feta cheese.
Monin Raspberry Tarragon Vinaigrette
Ingredients:
Instructions:
Whisk ingredients together. Refrigerate until ready to use.
If you like this recipe, try these:
Comments
Simple Scalloped Potatoes - Alisons Pantry Delicious Living Blog - […] Herb Roasted Butternut Squash Improve Your Easter Ham Monin Strawberry Puree Lemonade SharePin1Tweet1 Shares 0Shares Share on Facebook Share …
Sun Up Sparkling Water - Alisons Pantry Delicious Living Blog - […] Monin Strawberry Puree Lemonade Country Time Lemonade Slush Monk Fruit Sparkler SharePinTweet0 Shares 0Shares Share on Facebook Share on…