Triple Berry Cinnamon Sheet-Pan Pie
Holiday joy is in the air! What better way to spread love than through food? With juicy berries and the perfect hint of cinnamon baked into a buttery pastry, this sweet, delicious Triple Berry Pie says "I love you" in every bite.
Pie Crust Hacks
Pie crust can sometimes be difficult to work with, here are a few hacks to help that process go a bit smoother!
Pressing tongs along the edges of your crust makes for an easy decorative pattern.
Wax paper is a great alternative to a floured surface when rolling out your crust. Makes cleanup so much easier!
Don't forget that crust shrinks! Don't add extra butter to your crust. Press some extra dough or cookie crust downward from the pie pan rim to maintain the perfect size.
Keep your beautiful pie crust from over-browning or burning with a Pie Crust Shield (#7220).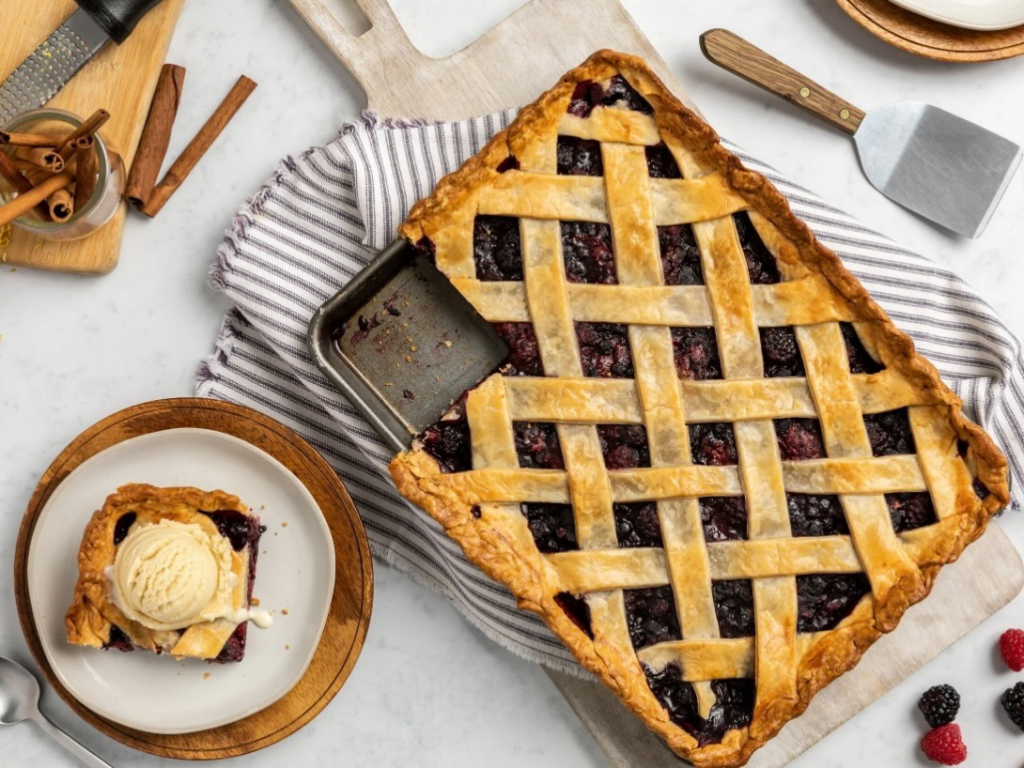 Triple Berry Cinnamon Sheet-Pan Pie
Ingredients:
Instructions:
Preheat oven to 375°F.
In a large bowl, mix together frozen berries, sugar, flour, cinnamon, salt, and lemon zest.
Then place one pie crust on top of a second pie crust and roll out into a 12×17″ rectangle. Transfer to a 10×15″ rimmed baking sheet.
Pour the fruit filling into the baking sheet and spread into an even layer. Next, place the remaining two pie crusts on top of each other and roll into a 12×17″ rectangle. Cut into 1 1/2″-thick diagonal strips.
Place half the strips diagonally across the pie filling allowing for even spacing. Then, place the remaining strips at right angles on top to create a lattice pattern.
Trim excess dough from the ends. Fold edge of bottom crust over strips, seal and crimp.
Whisk together egg and water and brush over the pie dough.
Bake 45-55 minutes, or until the filling is bubbly and the lattice is golden-brown. Allow to cool slightly, and serve with vanilla ice cream.
Recipe featured in our October catalog. Photo and recipe courtesy of Wyman's Fruit.
Try Wyman's Triple Berry Mix in these recipes!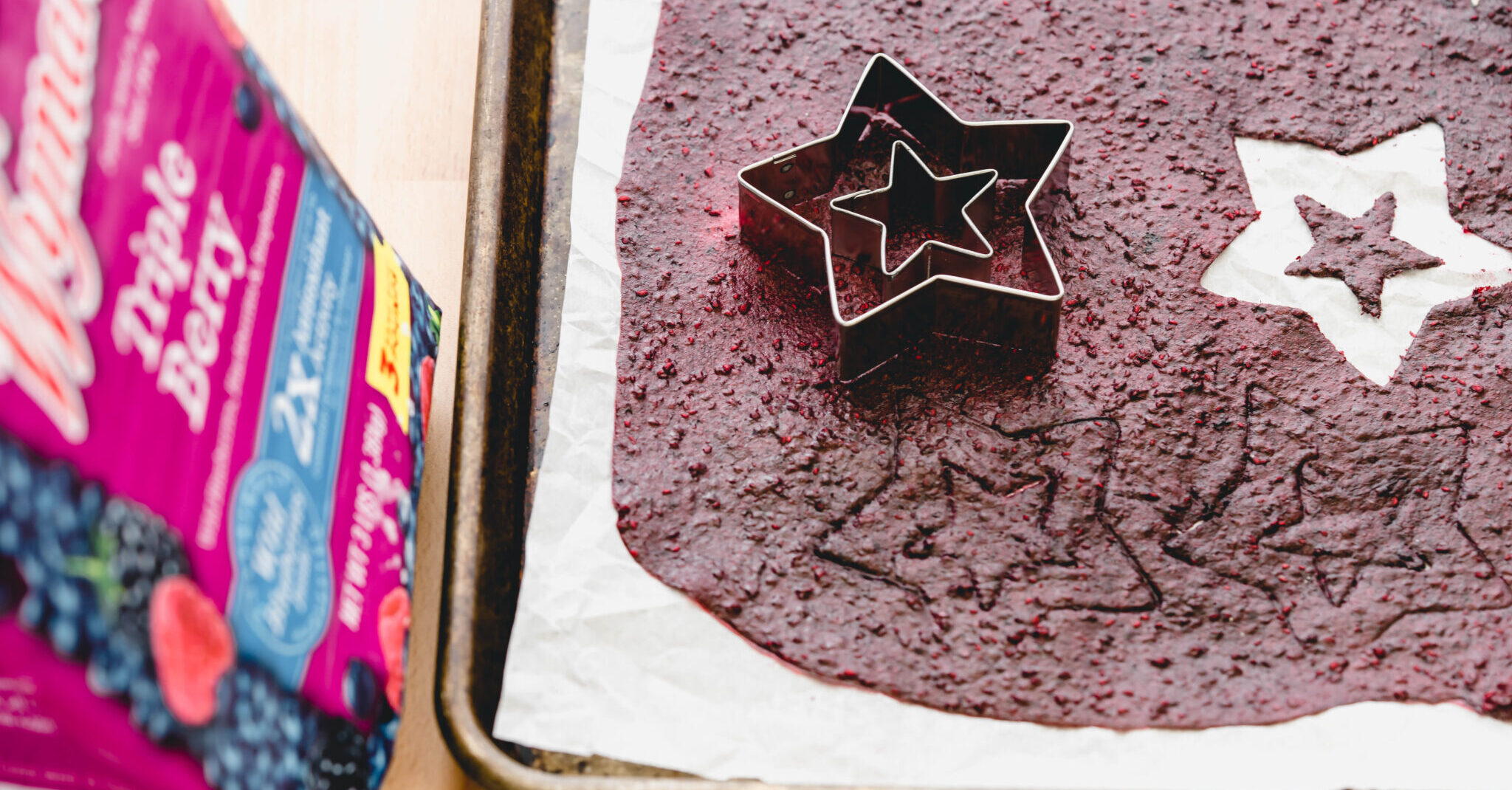 Comments