2 Salad Ideas Topped With Whisps Cheese Crisps
Our Cello Whips Cheese Crisps (say that 5 times fast!) are quickly becoming a customer favorite. They are perfect for a low carb snack, but can be added to a variety of recipes for an extra crunch- without the guilt! We offer two delicious flavors to add to your pantry. These products are 100% cheese, high in protein, and only 1 carb! Whether you are watching your carbs or looking to change up your snacks, we promise you will love our Cello Whisps Cheese Crisps.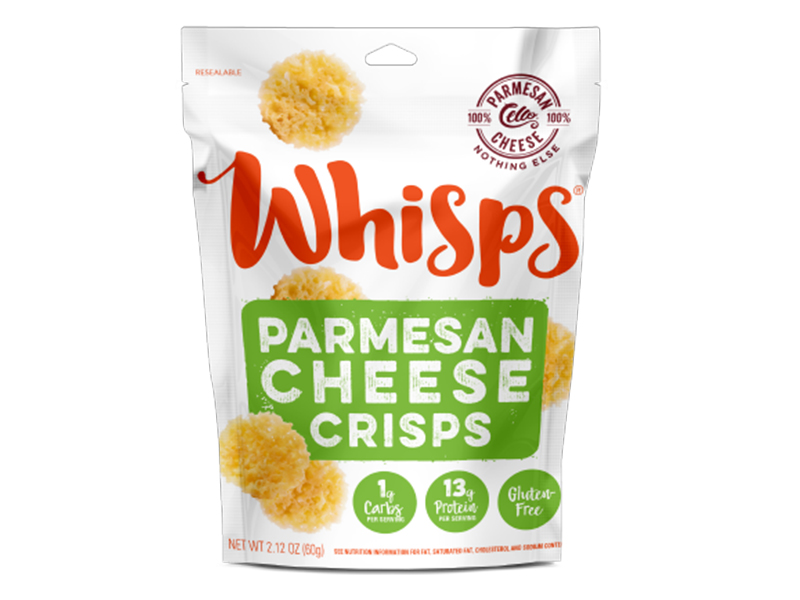 Cello Parmesan Cheese Crisps
Parmesan Cheese Whisps are made from 100% Parmesan Cheese – a hard, domestic cheese made through the natural fermentation of cow's milk and aged for a minimum of 14 months to develop a mild nutty flavor.
12/2.12 oz. Bags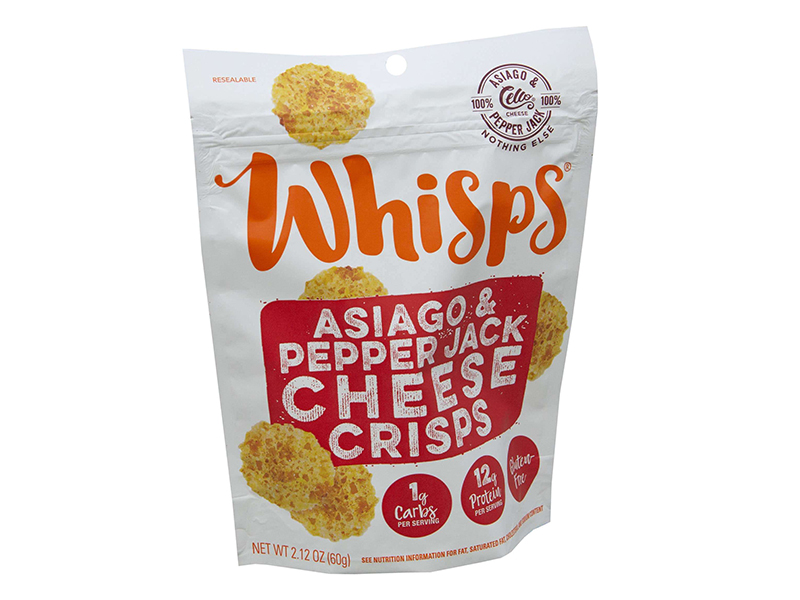 Cello Asiago & Pepper Jack Cheese Crisps
Asiago and Pepper Jack Cheese Whisps are made from a blend of, domestic asiago and pepper jack cheeses made through the natural fermentation of cow's milk.

12/2.12 oz. Bags
Mouthwatering Salad Ideas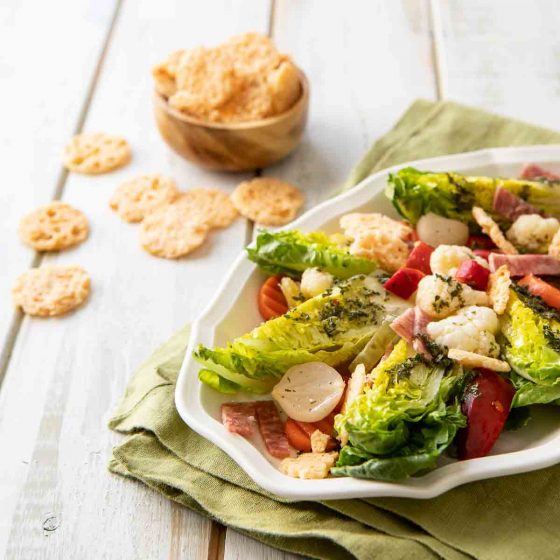 A refreshing salad with a nice crunch, this Antipasto Salad is generously seasoned and will be a refreshing side to any meal.
Antipasto Salad
Ingredients:
Instructions:
To begin, cut the romaine hearts into quarters and divide between 4 plates.
Then, drain the Giardiniera mix and divide between each plate. Then, add some of the sliced salami.
Now, prepare the dressing. The dressing can be prepared in advance so it has more flavor. Then, drizzle each plate with 2 Tbsp of dressing, or desired amount.
Sprinkle with Asiago Pepper Jack Cello Whisps, then serve!
*You can purchase a bottle of Giardiniera at the store, or try your hand at making Homemade Giardiniera. Feel free to opt-out or swap the topping with something else.
*For the dressing, simply mix 1/2 cup dressing mix, 1 1/2 cups water, 1 cup cider vinegar, 2 cups of oil. Adapt as needed for a smaller or larger batch of dressing.
Adapted from: https://www.whisps.com/recipe/antipasto-salad/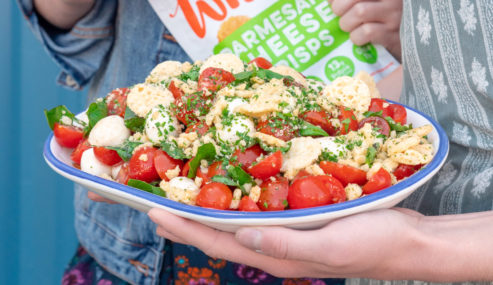 Whisps Caprese Salad
Ingredients:
Instructions:
If desired, slice cherry tomatoes in half. Then, roughly chop or tear the basil.
Next, combine the tomatoes, basil, mozzarella balls, avocado oil, salt, and pepper in a bowl or serving platter.
Then, combine crumbled Whisps, parsley, and garlic. Sprinkle over the tomato mixture, then serve.
Adapted from: https://www.whisps.com/recipe/whisps-caprese-salad/
Comments