Easy Homemade Chicken Salad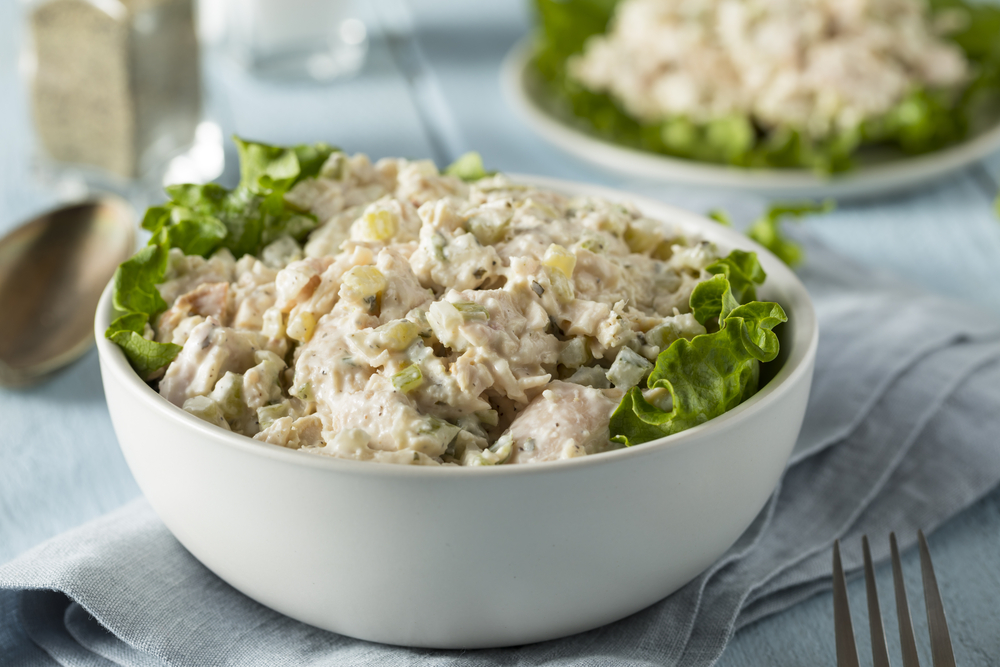 Our recipe comes together quickly and is delicious served on its own or in a sliced croissant for any of your summer gatherings.
Easy Homemade Chicken Salad
Ingredients:
1 1/2 cups chopped cooked chicken (#7787)
1/2 cup sliced celery
1/2 cup thinly sliced green onion
1 tbsp. lemon juice
1/8 tsp pepper (#1029)
1/3 cup mayonnaise
2 tbsp sweet pickle relish or 2 tbsp finely chopped green peppers (#6386)
2 tsp prepared mustard
2 hard-boiled eggs, finely chopped
Instructions:
In medium mixing bowl, combine first three ingredients.
Stir in the lemon juice and pepper.
Combine the mayo, pickle relish (green pepper) and prepared mustard.
Add this sauce to chicken and gently stir in the eggs.
Cover and chill until ready to serve.
Adapted from: https://www.geniuskitchen.com/recipe/easy-homemade-chicken-salad-105202
Comments