3 Ways to Make Fruity Chia Pudding
Chia Pudding is delicious for breakfast, lunch, or dinner. The combination of the creamy pudding with a kick from the tartness of the fruit is one you will want over and over again. These flavorless seeds are an amazing nutritional addition to smoothies, oatmeal, and much, much more!
Benefits of Chia:
Chia seeds are high in protein, fiber, and more plant-based Omega-3 than any other food. These little seeds are gluten-free, Organic, Kosher and GMO-Free. Plus, our 1.25 lb. jar comes in an easy to use wide mouth jar with a lid.
Additional Breakfast Ideas: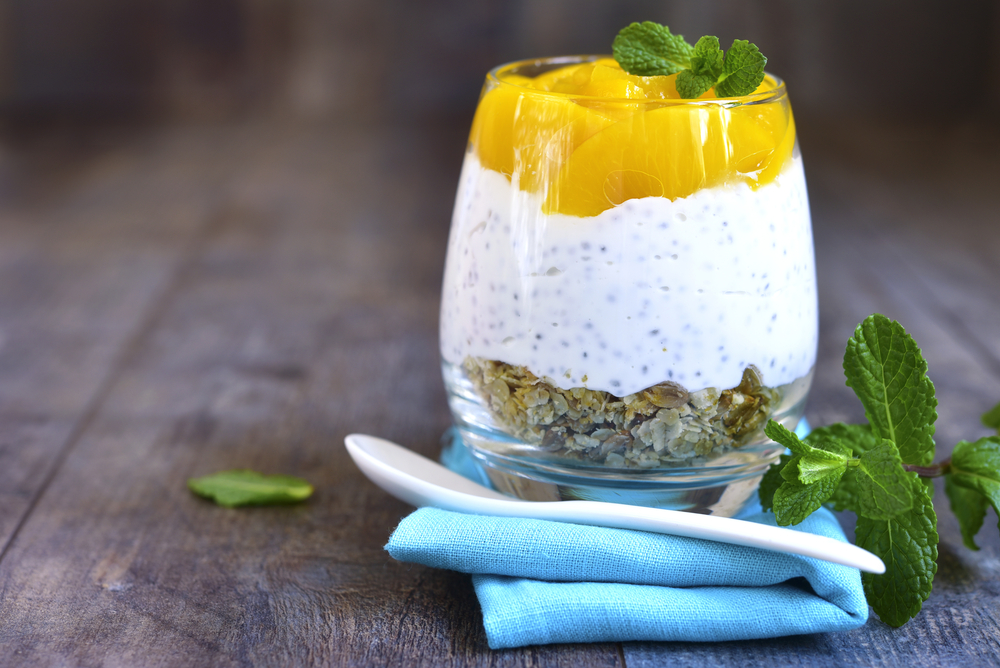 Peach Chia Pudding with Granola has a similar feel to overnight oats, with a nice crunch from the oats and tartness from peaches.
Peach Chia Pudding with Granola
Ingredients:
Chia Pudding:
Instructions:
First, make your chia pudding by mixing all the pudding ingredients together in a bowl until well combined. Cover and let sit in the fridge for at least 1 hour (or overnight).
Then, to assemble your peach chia puddings, first add 1/2 of granola to each glass/bowl, then top with chia pudding and peaches.
Adapted from: https://www.healthylittlevittles.com/peach-cobbler-chia-pudding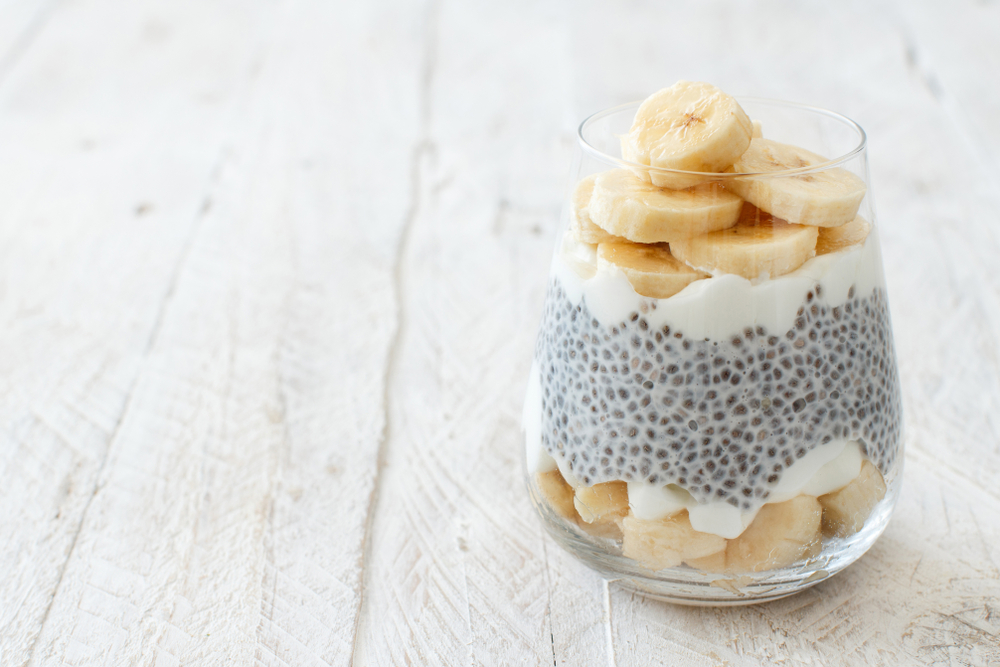 This refreshing Gluten Free and Vegan Banana Cream Pie Chia Pudding is perfect for a quick breakfast or snack.
Banana Cream Pie Chia Pudding
Ingredients:
Instructions:
To begin, combine the chia seeds, coconut milk, almond milk, agave, and cinnamon in a bowl. Whisk until well combined.
Next, cover the bowl and place it in the fridge for 1 hour to firm up
Then, in a parfait cup, layer thawed bananas, whipped cream, chia pudding, etc until cup is full. Top with coconut flakes, if desired. Enjoy!
Adapted from: https://choosingchia.com/banana-cream-pie-chia-pudding/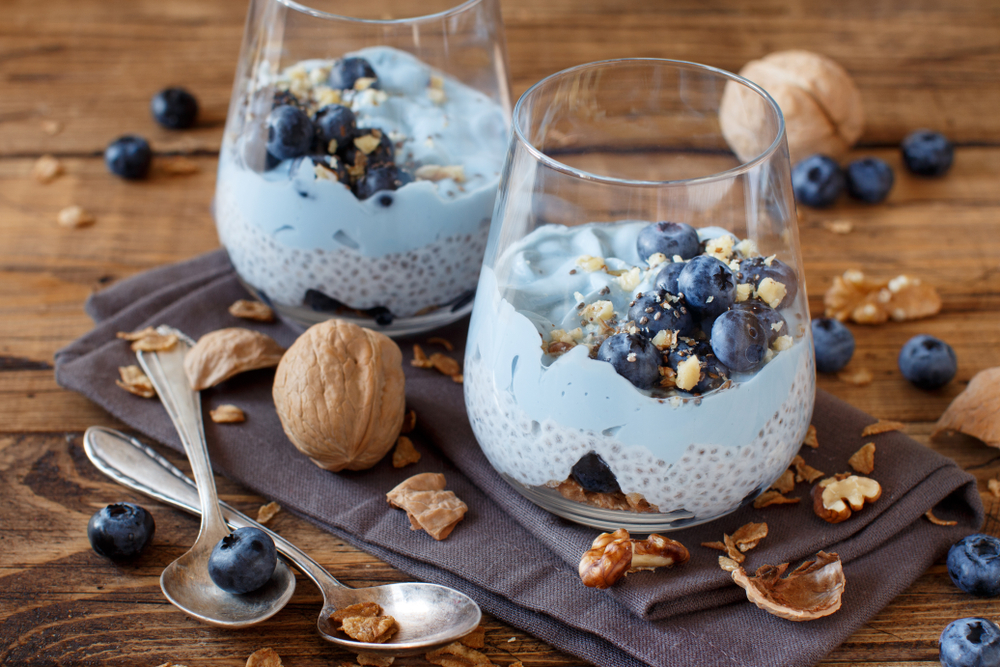 Our Blueberry Chia Pudding is a wonderful flavor combination, with lots of great health benefits from the blueberries and chia seeds.
Blueberry Chia Pudding
Ingredients:
Instructions:
First, combine Almond Milk and chia seeds in a mixing bowl. Allow to rest ten minutes then give it a good stir.
In a parfait glass, add a layer of granola.
Then, layer dishes with half the chia mixture, top yogurt, then the blueberries. Drizzle with honey and top with walnuts if desired and serve.
Adapted from: http://forksandfolly.com/2018/04/almond-milk-breakfast-parfait-strawberry-chia/?
Comments
PBFit Overnight Oats - Alisons Pantry Delicious Living Blog - […] 3 Ways to Make a Fruity Chia Pudding […]