5 Favorite Homemade Salad Dressings
One of our favorite parts of summer is having salads with fresh veggies from our garden. But, no salad is complete without a dressing! And you can't forget about the other toppings.
What are the benefits of making your own salad dressing?
So, why do we prefer to make homemade dressing over store bought?
First, store bought tends to be high in calories. Not only that, but they are full of preservatives and chemicals to extend their shelf life.
Second, they use poor quality oils like canola oil, corn oil, sunflower oil, and soy oil.
Third, it's more affordable. A bottle of dressing doesn't break the bank, but making homemade saves you a few bucks!
Overall, homemade dressing is healthier than store bought. They don't have the preservatives, added sugars, and artificial flavoring that storebought includes.
Not to mention, the varieties are endless! With a variety of combinations of spices, you can create a delicious dressing for your salads.
Are these gluten free?
Lucky for you, these 5 salad dressings are all gluten free! Just make sure all the add ins you use are gluten free and you are good to go. In addition, the Vinaigrette, Spicy Honey Mustard, Italian, and Poppy Seed dressings are all dairy free/vegan. We love that so many of our friends can enjoy these homemade dressings!
Pair your salad with these main dishes: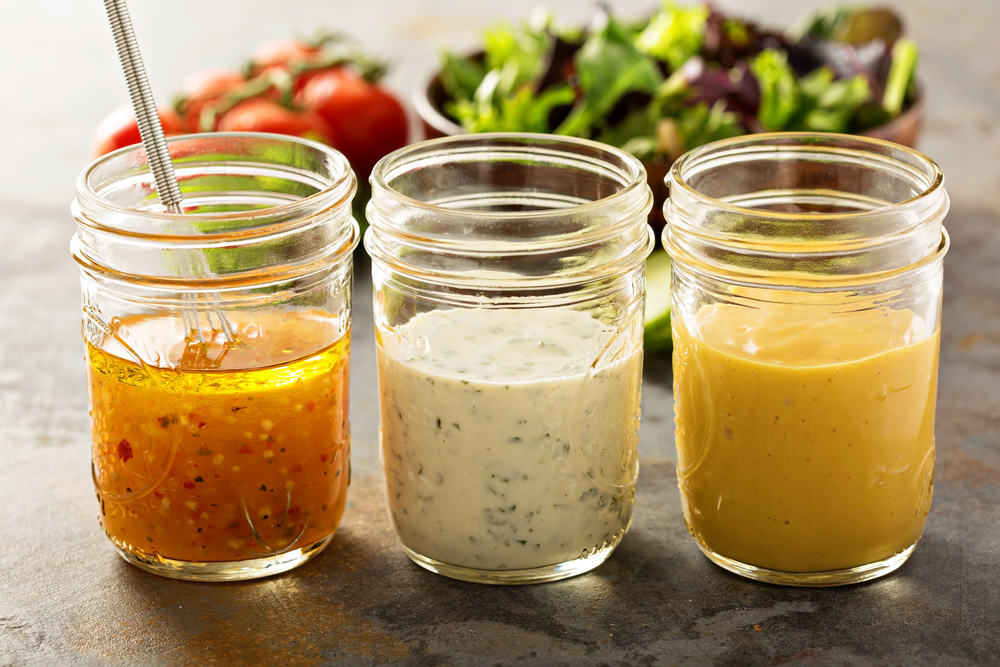 Classic Vinaigrette
Ingredients:
Instructions:
Whisk together red wine vinegar, dijon mustard, kosher salt, and pepper.
Gradually whisk in 1/3 to 1/2 cup avocado oil.
Place in refrigerator until ready to use.
Rosie's Ranch
Ingredients:

Instructions:
Mix together seasoning, milk, and mayo.
Let set in refrigeator about 30 minutes to 1 hour.
*Dressing will thicken as it sits. For even thicker consistency, reduce the milk measurement.
*Try swapping the milk for buttermilk for a creamier ranch.
Spicy Honey Mustard
Ingredients:
Instructions:
In a medium bowl, whisk all ingredients together.
Mustard can be made and refrigerated up to 5 days in advance.
Italian Dressing
Ingredients:
Instructions:
In a medium bowl, whisk all ingredients together.
Poppy Seed
Ingredients:
Instructions:
Cook poppy seeds in a dry skillet, 1 minute; transfer to a bowl.
Whisk in cider vinegar, honey, dijon mustard and kosher salt.
Gradually whisk in avocado oil.
Comments
Supherb Farms Basil Pesto - Alisons Pantry Delicious Living Blog - […] 5 Favorite Homemade Salad Dressings DIY Barbecue Rubs 5 of our Favorite Chicken Marinades […]