5 Tips to End Mealtime Battles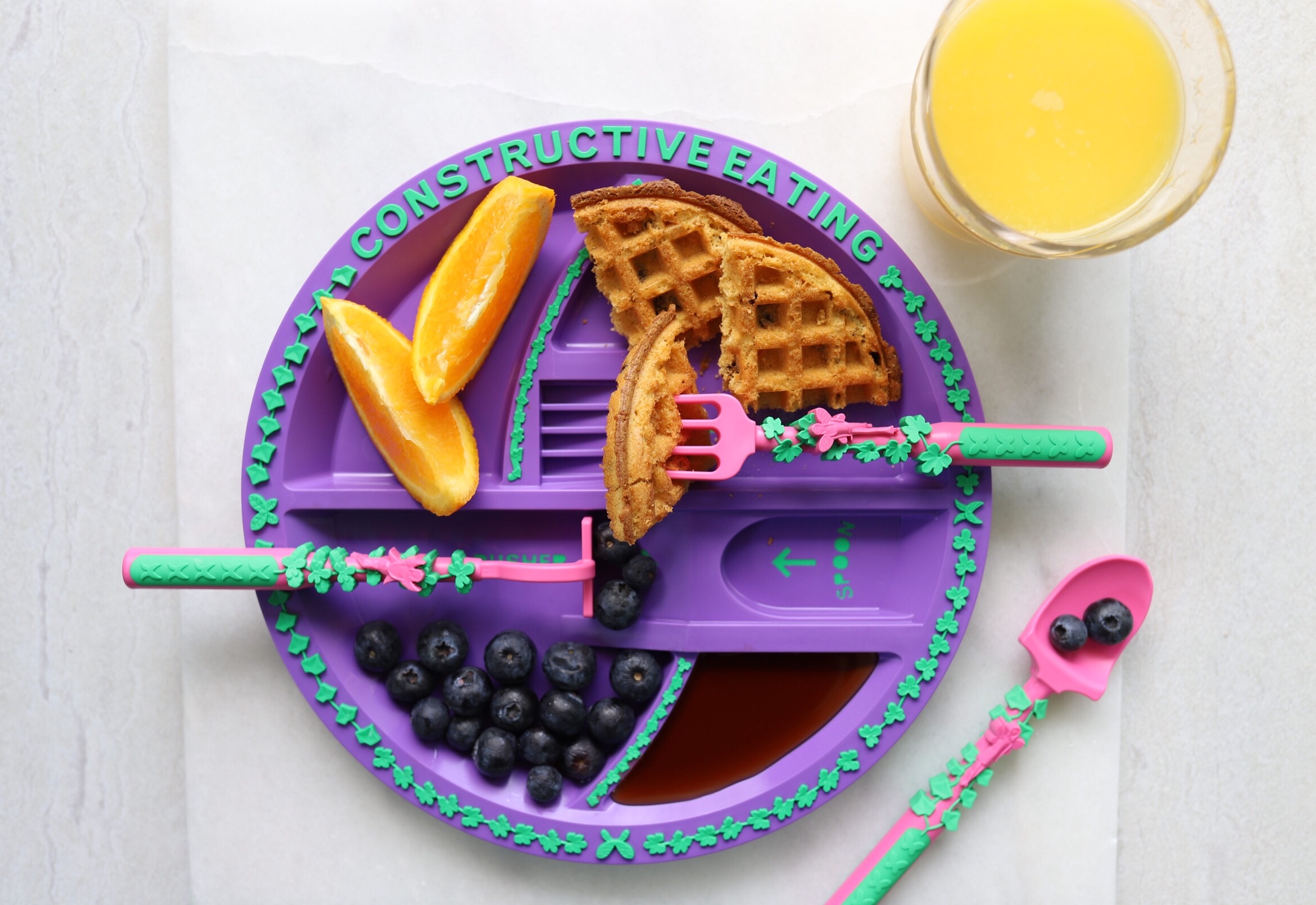 Picky eaters can make mealtime the pits! We've all had conversations with resistant toddlers that we're glad haven't been on video, when we've negotiated as only a desperate parent can in an effort to get the little stinkers to eat "just one bite." What starts as frustration can end as parental guilt about our children's diets. We know it's important to teach them to eat healthily, but wow, sometimes it's easier said than done! If you currently have a child at your table with these sorts of eating issues, we hope these tips from our own experience will help improve your battles.
5 Tips to End Mealtime Battles
Set an example. Kids love to mimic, so the better our behavior, even about eating, the better theirs will be too. If parents are constantly on a diet, limiting certain foods, or regularly complaining about their own food aversions, guess what? Kids will learn these same behaviors. Be an example of eating a variety of healthy foods (and look like you enjoy them!)
Plan meals. If planning a month or even a week of meals is too overwhelming, start with a plan for 2-3 days. Your meals don't have to be fancy, but when you have a plan, you eat much healthier and on a more regular schedule.
Don't be a short-order chef. It's tempting to cook one meal for the adult, or more-easily-pleased, members of the family and another entree for the child who complains about everything, but don't do it! Plan one meal, with plenty of healthy options, and let kids choose what they want. This is a key to dinnertime sanity. You're welcome.
All things in moderation. As much as we value nutrition, allowing a small amount of sugar isn't a bad thing. Kids, they're just like us. If someone tells us we absolutely can't have something…it just makes us want it more. Occasional, small servings of a treat or a bowl of sugary cereal on vacation allows some diet flexibility and fun.
Make mealtimes interactive and fun. With our fast-paced world, enjoying a meal together is an opportunity to slow down and connect. It should be a time kids can count on to talk and laugh with parents, and for parents to listen and learn from their kids. Another way to inject fun into meals for picky eaters is to get creative. We love the adorable plates, utensils, and placemats from Constructive Eating (like the Garden Set shown above). They make playing with your food a lot more productive because the utensils make it fun to scoop and actually eat the meal. Imagine that! You may just get your toddler to try peas!
Constructive Eating
The Constructive Eating tools are all made in the USA and come in Construction and Garden Fairy styles with a placemat, divided plate, and set of utensils, each sold separately. You can see each of these fun items on our website by clicking on the images below.
Comments
Peanut Butter Banana Roll Ups - Alisons Pantry Delicious Living Blog - […] 5 Tips to End Mealtime Battles […]