Breakfast in Bed for Mom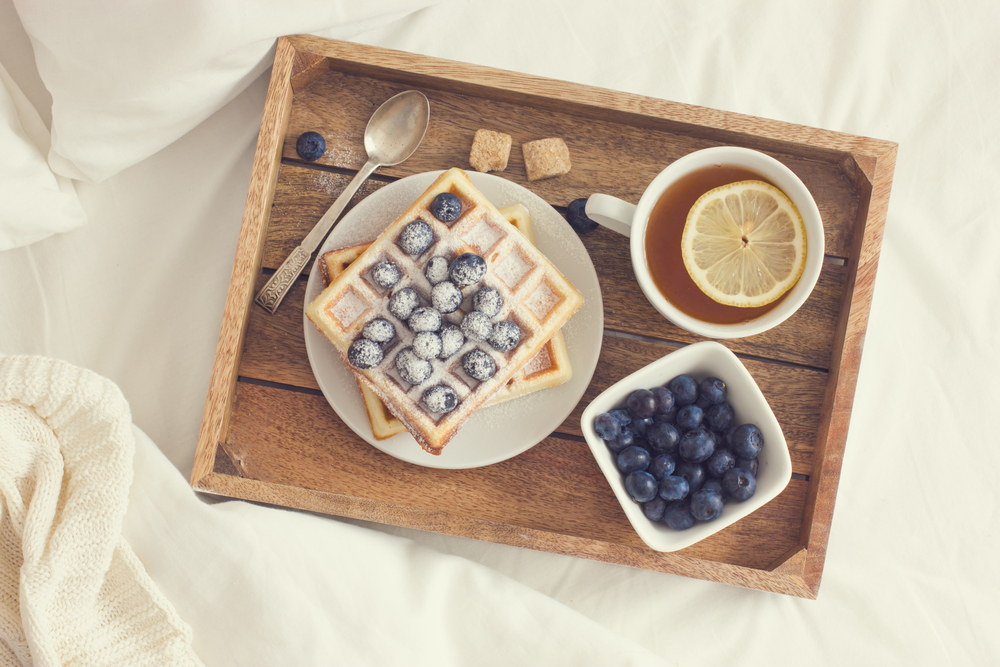 Do you ever stress about the little things? It's easy to do, especially right now with so many additional concerns about our health and economy swimming in our heads. Sometimes we need a reminder to keep things simple. So, here's one: savor Mother's Day weekend instead of stressing about it. Let the family serve you breakfast in bed. Then…
Make a phone call to mom (or if that's not possible, spend a few minutes remembering her).
Keep lunch and dinner for the family simple.
Let yourself slow down.
Scroll for some of our favorite shortcut breakfast menus to make Mother's Day breakfast easy, no matter who's doing the cooking. This Sunday, whether you're celebrating your mom, or cleaning up after those who are celebrating you, we hope you can simplify and enjoy the things that last.
Easy ideas for the kids:
These breakfast ideas are easy enough for the kids to prepare on their own for a delicious breakfast in bed.
Try these with help from dad:
With a little help from dad, you'll have a room-service style breakfast in bed.
More breakfast ideas:
Comments