Brownie Desserts in a Jar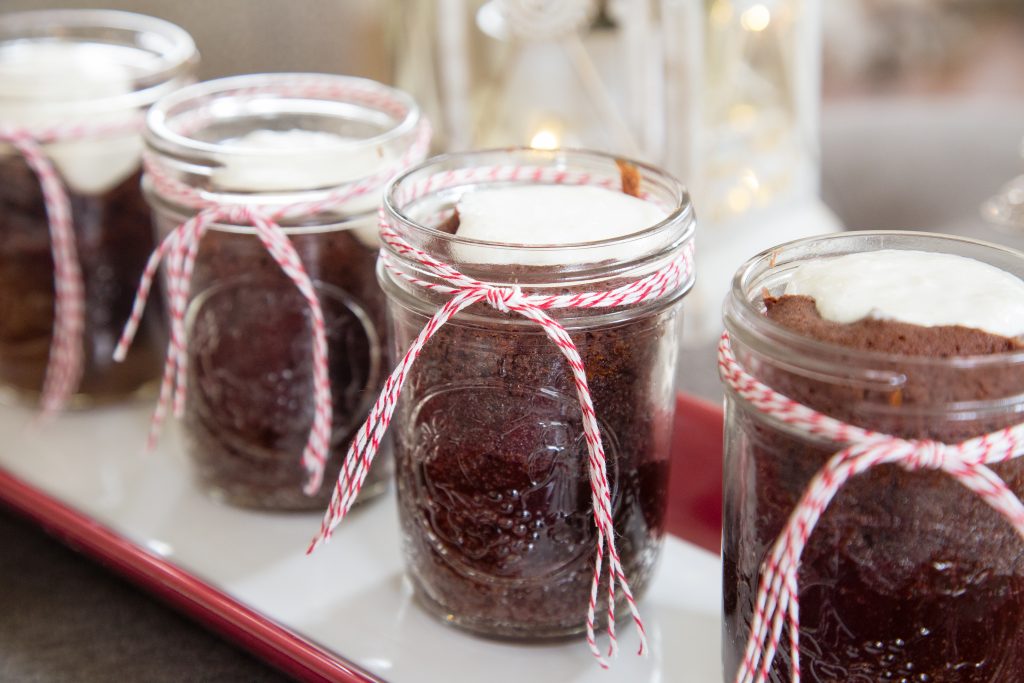 Holiday gatherings are a great excuse to plan a special dessert, and this one is easy to whip up when time is limited. These cute individual jar desserts start with an Alison's Pantry brownie mix so they go together in a flash. You can customize them with Uncle Denny's Caramel as noted in the recipe, or replace the caramel topping with a tablespoon of hot fudge, cherry pie filling, or cookie butter–all combinations are deliciously decadent. Tie each jar with festive Baker's Twine, and top with a scoop of ice cream and they're ready for guests to enjoy.
More Delectable Desserts: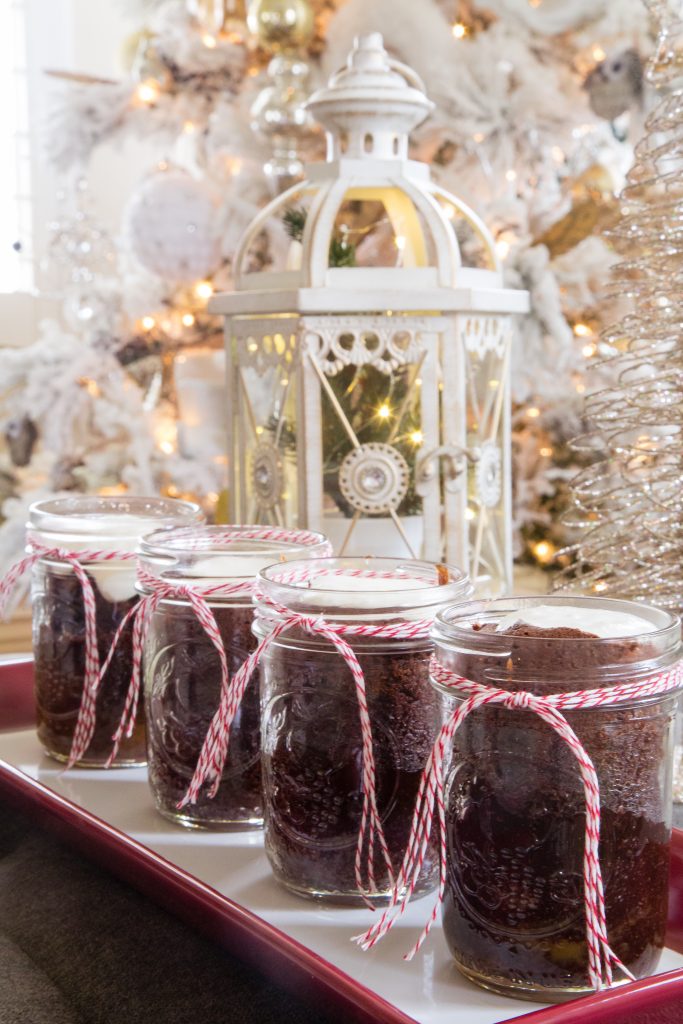 Brownie Desserts in a Jar
Ingredients:
Optional Add-ins:
Chocolate Sauce, Marshmallow Creme, Cookie Butter
Instructions:
Preheat oven to 350 degrees F. Generously coat the inside of the jars with Vegalene spray. Place on a foil lined #4020 Cookie Sheet.
Prepare Richly Delicious Fudge Brownie Mix according to package directions. Fill each jar half full, but no more than half. Drop 1 Tablespoon of Uncle Denny's Caramel Topping on top of the brownie mixture in each jar.
Bake for 30-35 minutes until edges are bubbly and brownie is done in the center.
Comments
Jen's Lemon Classic Creme Cake - Alisons Pantry Delicious Living Blog - […] love this recipe for Brownie Desserts in a Jar. The best part is, it can be customized for anyone. All…