Christmas Cranberry Chicken Salad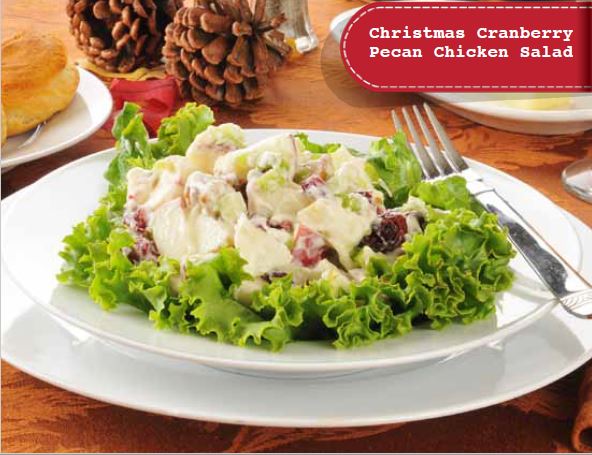 This is one of our FAVORITE holiday sides, our Christmas cranberry chicken salad has been around for a long time and is always a hit with the holiday crowds.
Christmas Cranberry Pecan Chicken Salad
Instructions:
Combine all ingredients in large mixing bowl. Mix well until thoroughly combined. Adjust green onion and seasonings to taste.
Refrigerate for 30 minutes or more to allow flavors to meld.
Serve on lettuce leaves or Stone Ground Bakery Ciabatta Rolls.
Comments
Holiday Baked Potatoes - Alisons Pantry Delicious Living Blog - […] Christmas Cranberry Chicken Salad […]
Festive Holiday Cheese Ball Recipes - Alisons Pantry Delicious Living Blog - […] Christmas Cranberry Chicken Salad […]