Crockpot Pineapple Chicken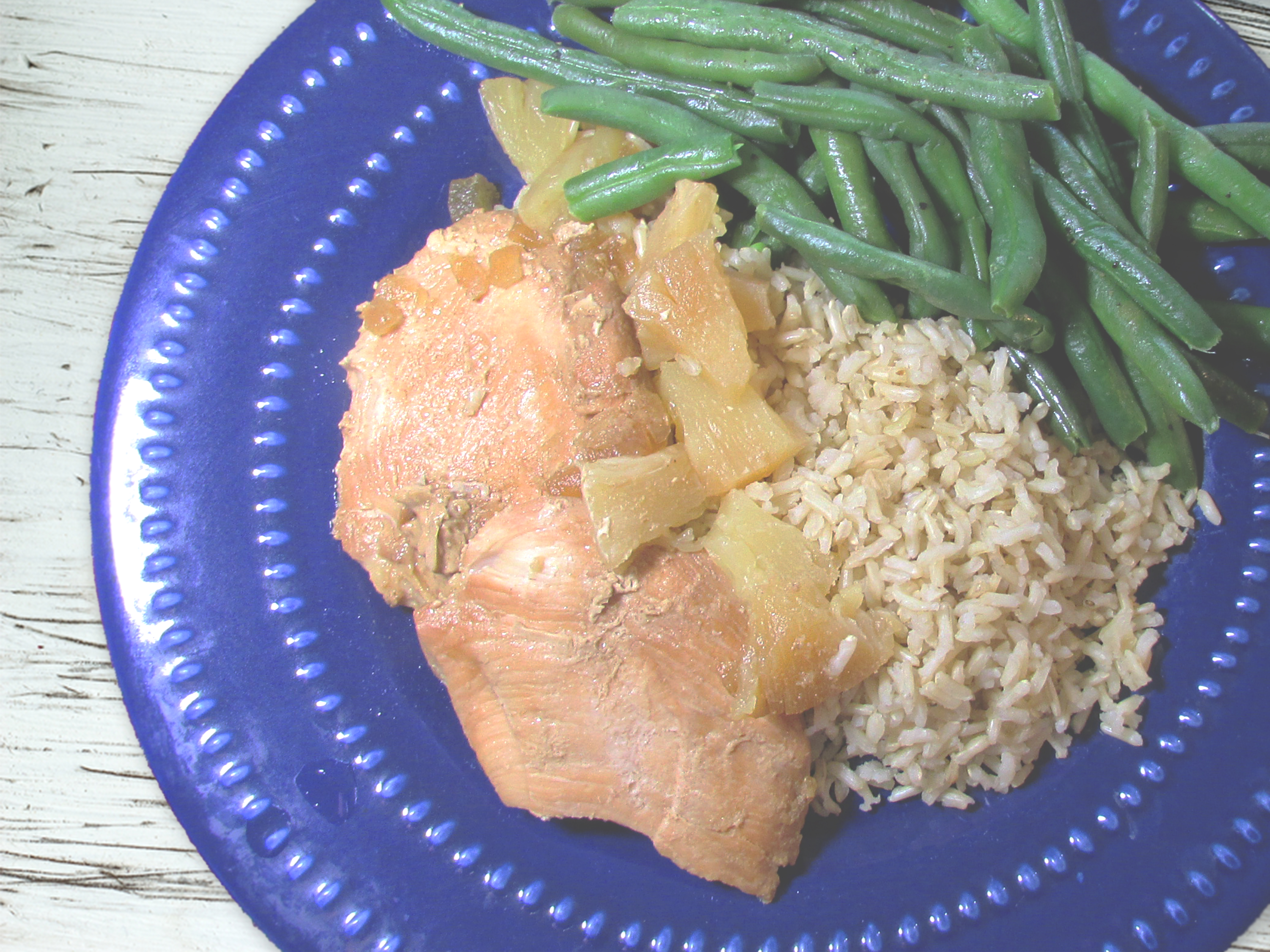 Dump-and-cook recipes are the things of busy moms' dreams! Let's face it, slow cooker meals often aren't the prettiest to plate, but their ease makes up for being less photogenic. This CrockPot Pineapple Chicken has a combo of chicken and pineapple can be assembled in the slow cooker in literal minutes and has a sweetness that kids love. It's perfect for busy weeknights and definitely a keeper for rotating in meal plans.
Crockpot Pineapple Chicken
Ingredients:
Instructions:
Chop onion and place in crock pot.
Place chicken breasts on top of onion.
Dump the can of pineapple (juice and all) over the chicken.
Dump the soy sauce, ginger, and the chicken broth on top of everything.
Cover and cook on HIGH in the crockpot for 4-5 hours or on low for 6-8 hours.
Serve over rice and with a steamed veggie & some of the sauce from the slow cooker. YUM!
Gluten Free (Use gluten-free soy sauce)
Adapted from: http://afewshortcuts.com/weekly-meal-deal-crockpot-pineapple-chicken/
Comments
Hawaiian Chicken Kabobs - Alisons Pantry Delicious Living Blog - […] Crockpot Pineapple Chicken […]