Turkey Taco Lettuce Wraps
Even though swimsuit season is in the rear-view mirror at this time of year, we still like to include some healthier fare amidst our comfort foods. These Turkey Taco Lettuce Wraps are a great way to enjoy Taco Tuesday with all the Southwestern flavor you're craving but a lot less fat.
Can these be made ahead of time?
Yes and no. Parts of these lettuce wraps can be prepared ahead of time. But, for the best results, we suggest eating fresh. If you are short on time and wish to prep parts of this meal, simply cook the filling and store in the fridge until you're ready to use. Then, when you're ready to eat, prep your lettuce and other toppings.
Other Lettuce Wrap Ideas:
Looking for more low carb options?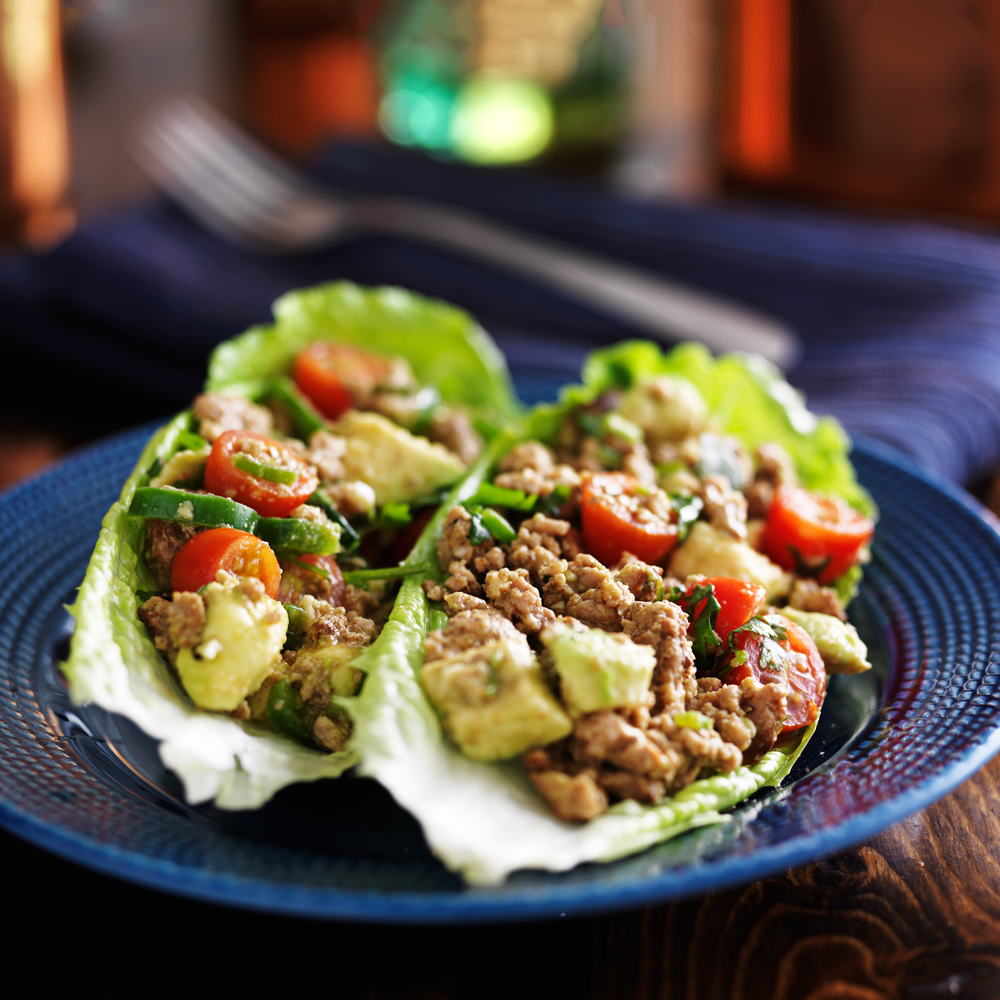 Turkey Taco Lettuce Wraps
Ingredients:
Instructions:
First, heat Avocado oil in a non-stick skillet over medium-high heat.
Then, add onion and sauté 2 minutes.
Add turkey and garlic, season with salt and pepper, and cook, tossing and breaking up turkey occasionally, until cooked through, about 5 minutes.
Next, add chili powder, cumin, paprika, tomato sauce and chicken broth. Reduce to a simmer and cook about 5 minutes until sauce has reduced.
Serve mixture over lettuce leaves with desired toppings.
Yield: About 6 tacos
Adapted from: https://www.cookingclassy.com/turkey-taco-lettuce-wraps/
Comments
Ground Turkey Stuffed Peppers - Alisons Pantry Delicious Living Blog - […] Turkey Taco Lettuce Wraps […]