Delicious Ways to Celebrate National Guacamole Day
Today is National Guacamole Day…as if we needed a reason to celebrate this delicious snack. We're sharing our tried-and-true tips and tricks for guacamole, including using Calavo Fiesta Guacamole (#1060) for a shortcut (that's not short on flavor!).
Pantry Tips
Sautee the yummy guacamole seasoning in BBF Avocado Oil (#3516) with a chopped jalapeno pepper and Kirkland Minced Garlic (#1289) for more flavor!
Mix in a handful of chopped cilantro.
Add a diced tomato or two. We prefer it to be finely diced, but it adds a great texture and flavor.
If you make it ahead of time, simply wrap with Crystal Wrap Foodservice Film (#6127), pressing it down so it's actually touching the guacamole. This will help it stay green.
Use fresh lime or lemon juice if possible, but if you don't have any handy, use a packet or two of True Lemon Crystallized Lemon Packets (#1689).
If you're using fresh avocados, keep one of the pits. Before storing leftovers, nestle it into the center of the guac to keep it from turning brown. Then, use the cling wrap tip above!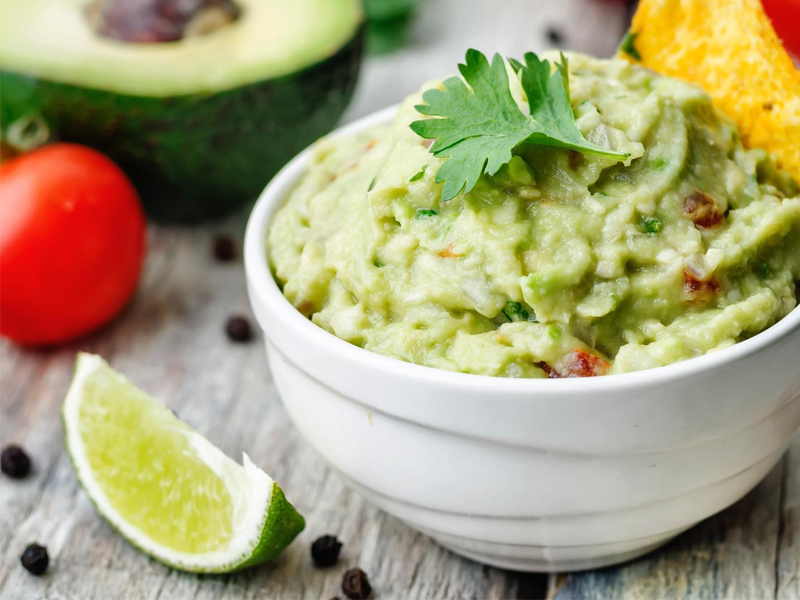 1. Calavo Fiesta Guacamole
We know, frozen guac sunds a little odd, but trust us, the name doesn't lie! Calavo Fiesta Guacamole (#1060) is truly a fiesta in our mouthes. It has a medium kick from red and jalapeno peppers, making it suitable for a wide range of people.
Plus, Calavo's Ultra-High Pressure (UHP) Technology seals every pack fresh so you can enjoy guac on the go any time!
After preparation, it's packaged and sealed fresh. The secret is cold pasteurization via Ultra-High Pressure (UHP) technology. The process has the very same inactivating effect on microorganisms as methods using heat or chemicals. But unlike those harsh methods, UHP has no effect whatsoever on the taste, texture, color, nutritional value, or the vitamin content of the food.
Still not convinced? Tori Voller, a Representative in Bison, SD, shared, "This is a must have at my house. Mexican restaurants will never be the same now that I can have delicious guac right from the comfort of my own home. This stuff is so good. I love having it for a snack on a relaxing evening at home, or taking it to gatherings with friends. Either way, it's always a hit!"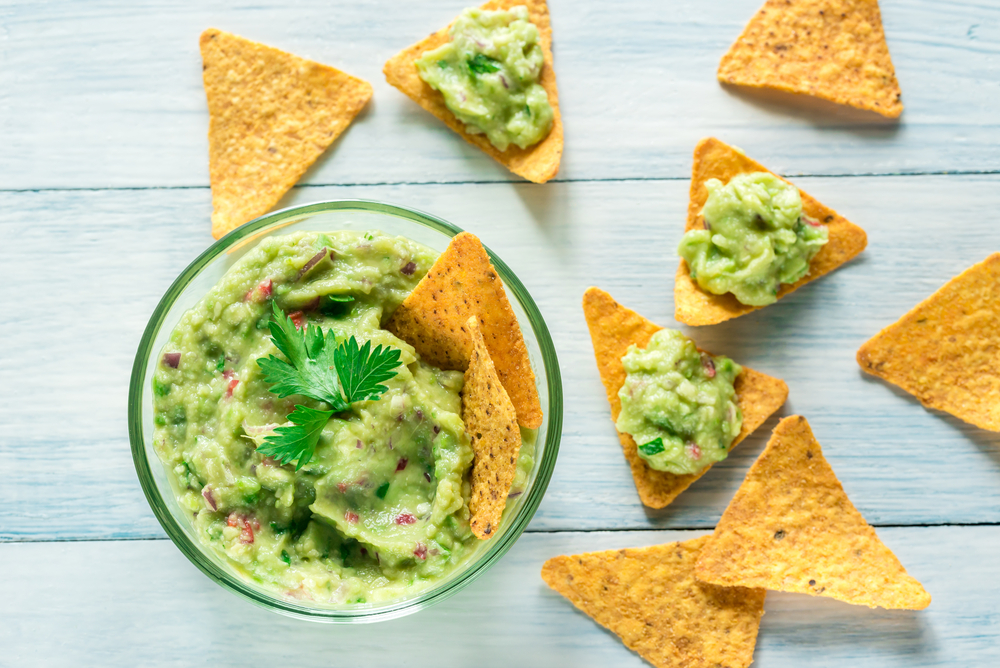 2. Two Ingredient Guac
Every backyard gathering needs a bowl of fresh guacamole. We keep it easy with our perfect blend of AP Yummy Guacamole Seasoning (#2588), which has onion, tomato, garlic, salt, chili pepper, spice, shallots, cilantro, and sunflower oil. Did we mention all you need to do is mix it with avocado? Easy peasy!
Add 1 Tbsp (or to taste) of mix to 2 1/2 cups Simplot IQF Avocado Dices (#1645), or 2 whole avocados.
Combine in a bowl using a fork.
Chill for 30 minutes and serve.
Valerie Ellis in Blackfoot, ID shared, "Who needs to spend a lot of time gathering and adding all of your own spices and veggies when this one is sooo good! I add a bit of fresh lime or lemon juice and let it soften for a short time and it seriously has the best ever flavor, no need to look any further, you won't be disappointed!"
Now, try your guacamole in these recipes!
Comments
Copycat Crunchwrap Supreme - Alisons Pantry Delicious Living Blog - […] Sausage Quesadilla Delicious Ways to Celebrate National Guacamole Day Tex Mex Stuffed Zucchini SharePinTweet0 Shares 0Shares Share on Facebook…
Shredded Beef & Dessert Chimichangas - Alisons Pantry Delicious Living Blog - […] Taco Bowl Delicious Ways to Celebrate National Guacamole Day Copycat Crunchwrap Supreme SharePinTweet0 Shares 0Shares Share on Facebook […]