Fourth of July Desserts
Who doesn't love a holiday that's best celebrated with fireworks and barbecue?! We plan to be grilling and chilling in our backyards on Independence Day, and can't wait to load our plates with burgers, hot dogs, and red, white, and blue desserts. We're sharing a few of our favorite sweet treats for the 4th of July in today's post.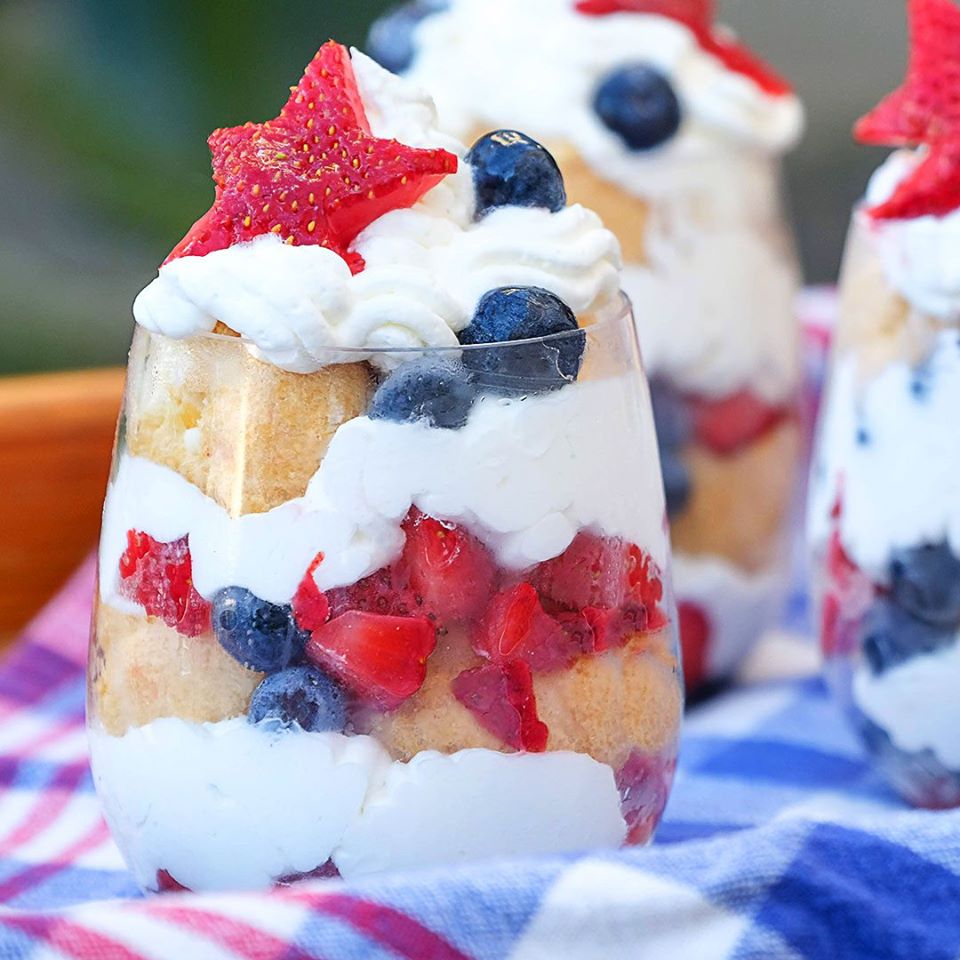 Try this!
Try these fun treats using AP products for easy desserts for 4th of July BBQ's.
Make a simple Cheesecake Parfait by layering crushed graham crackers, Rich's Cheesecake Whip (#2113), sliced strawberries and blueberries, and Dream Whip Topping (#1952).
Bake up a batch of Janey Lou's Chocolate Chunk Cookies (#1830). Once they are cooled, melt some Ghirardelli Semi-Sweet Chocolate Chips (#1305). Dip about half of the cooled cookie in the chocolate, then add Red, White & Blue Sprinkles. Let the chocolate set before serving.
Try chocolate dipped strawberries! This treat can be ready in 10 minutes. You will need 1 lb of strawberries, 6-8 oz white chocolate chips, and blue sprinkles. Melt the chocolate until smooth, then dip the strawberries, making sure to shake off any excess chocolate. Immediately dip in the sprinkles then place on a piece of parchment paper (#1153) to dry. Store in the fridge.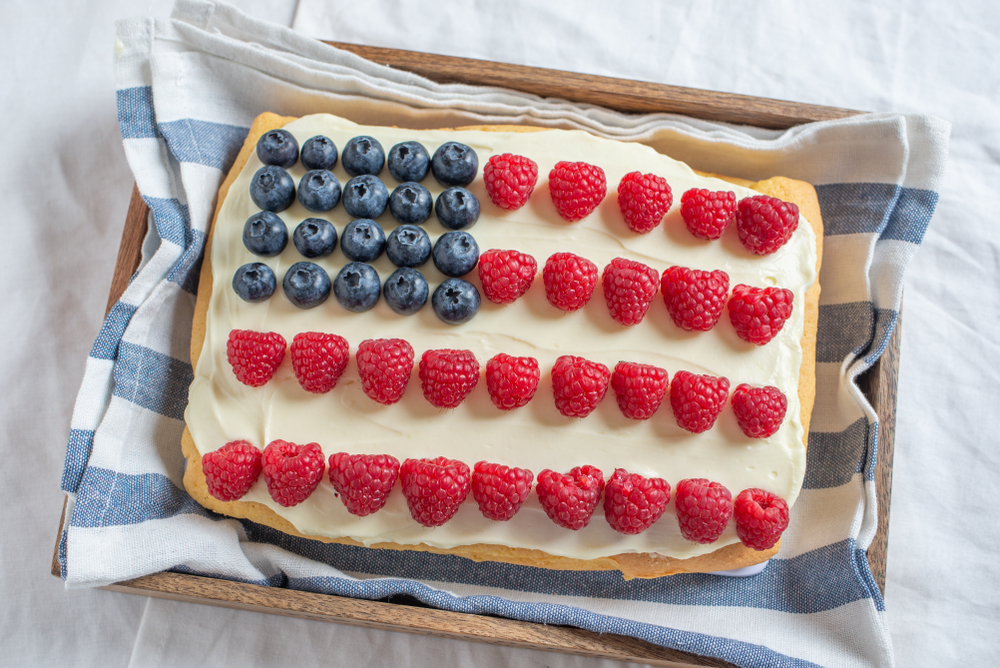 Delicious Classic Creme Cake topped with Janey Lou's Cream Cheese Icing, blueberries, and raspberries for a deliciously festive Flag Cake.
Classic Creme Flag Cake
Ingredients:
Instructions:
First, preheat oven to 375ºF.
Then, Combine eggs, oil, & water. Add 1/2 liquid to bowl, then add mix and blend with a mixer for three minutes. Add the balance of liquids while mixing, then continue to mix for two more minutes. Fill 9″ x 13″ cake pan (coated with cooking spray). Bake 30-35 minutes in preheated oven.
Once cooled completely on a Crestware Cooling Rack, frost with desired amount of icing.
Next, arrange the blueberries in the upper left corner for the star portion of the flag, and the raspberries for the stripes. Refrigerate until ready to serve.
Check out these 4th of July recipes:
Comments
Red, White, & Blue Frozen Yogurt Bars - Alisons Pantry Delicious Living Blog - […] Brownies Classic Creme Flag Cake Blueberry Cheesecake […]