3 Patriotic Desserts
These sweet and fruity treats featuring our delicious frozen fruits are sure to impress your guests for your 4th of July feasts. Whether you are wanting something fresh, sweet, or salty- everyone's taste buds will be happy with these desserts.
Looking for more ways to satisfy your sweet tooth?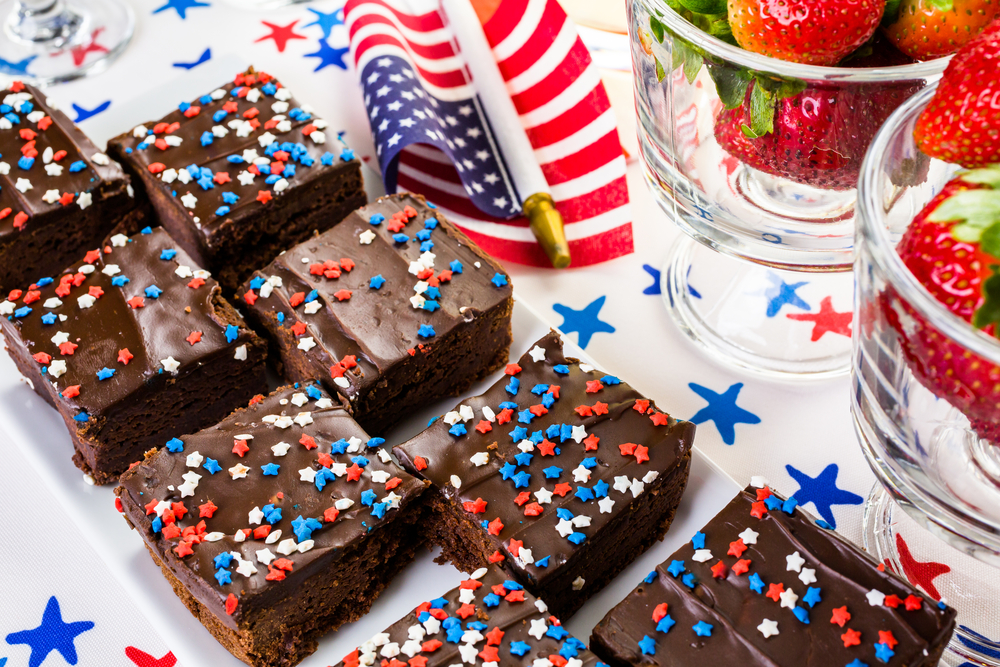 Alison's Pantryâ"¢ Richly Delicious Fudge Brownie Mix is moist and chocolatey—guaranteed to knock your socks off! This mix is easily adaptable for any special occasion or holiday.
Patriotic Brownies
Ingredients:
Instructions:
Slowly add hot water to other ingredients while blending with mixer until smooth. 
Add nuts and/or chips as desired. 
Spread evenly in well greased 9″ x 13″ pan. 
Let rest 10 minutes before baking. 
Bake in preheated 350° over (325° for convection) for 20-23 minutes.
Once cooled, top with chocolate frosting and sprinkles.
Cut into squares and serve. If you have a star cookie cutter, you can use that as well for an extra Patriotic flare.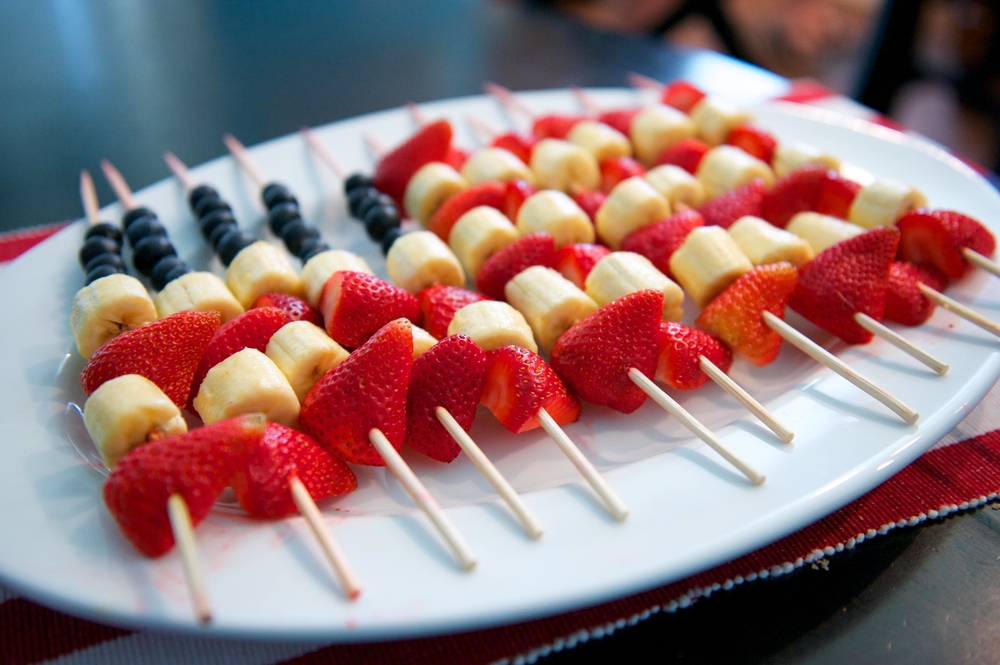 This berry patriotic treat is perfect to cool off on a hot summer afternoon. Don't forget to pair with a delicious fruit dip, leaving your guests coming for more.
Fruity Flag Kebabs
Ingredients:
For the skewers:
For the fruit dip:
1 (8 oz) package cream cheese, softened
1 (7 oz) jar marshmallow cream
Instructions:
Thread 4 blueberries, 2 banana slices, and 2 strawberries on each of five 10-inch wooden sticks.
On the remaining seven sticks, thread 4 raspberries and 3 bananas to create this all-American treat.
For the dip, simply whip cream cheese and marshmallow cream together until smooth.
Store in the fridge until ready. Enjoy!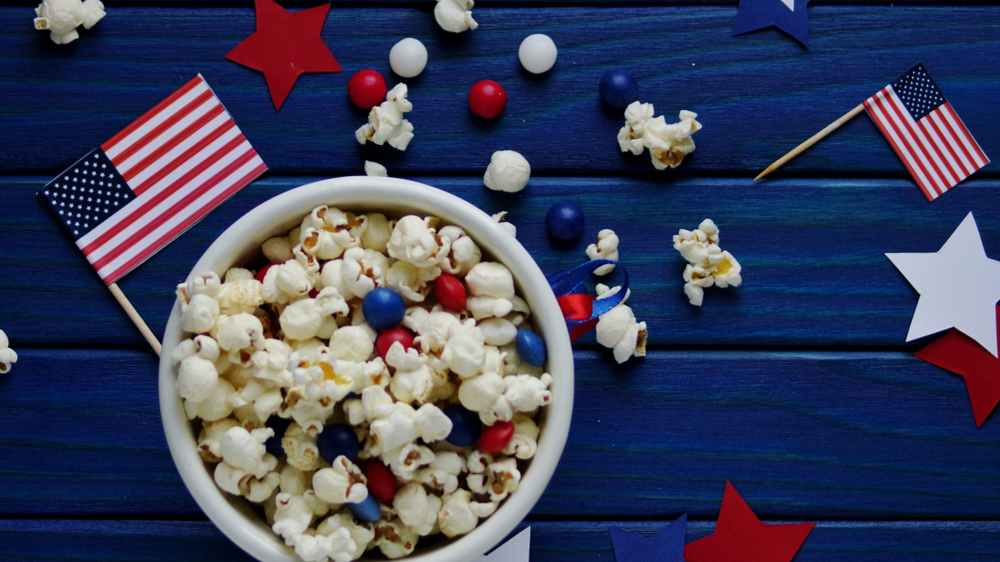 This Patriotic Popcorn is the perfect match of sweet + salty…+crunchy? Maybe that'll catch on, but who cares- this treat is the best of both worlds!
Patriotic White Chocolate Popcorn
Ingredients:
Instructions:
Pop the popcorn according to the directions on the package.
Melt the Vanilla Chocolate Chips over low heat- be sure not to burn it.
Cover a baking sheet (#5957) with parchment paper (#1153) and spread the popcorn over the baking sheet.
Pour the melted chocolate and carefully toss/mix the popcorn until well coated.
Sprinkle the M&M's on top. Then, allow to set for 15 minutes.
Store in an airtight container.
Comments
Red, White, & Blue Frozen Yogurt Granola Bars - Alisons Pantry Delicious Living Blog - […] Patriotic Brownies Classic Creme Flag Cake Blueberry Cheesecake Pops […]
Red, White, & Blue Frozen Yogurt Bars - Alisons Pantry Delicious Living Blog - […] Patriotic Brownies Classic Creme Flag Cake Blueberry Cheesecake Pops […]